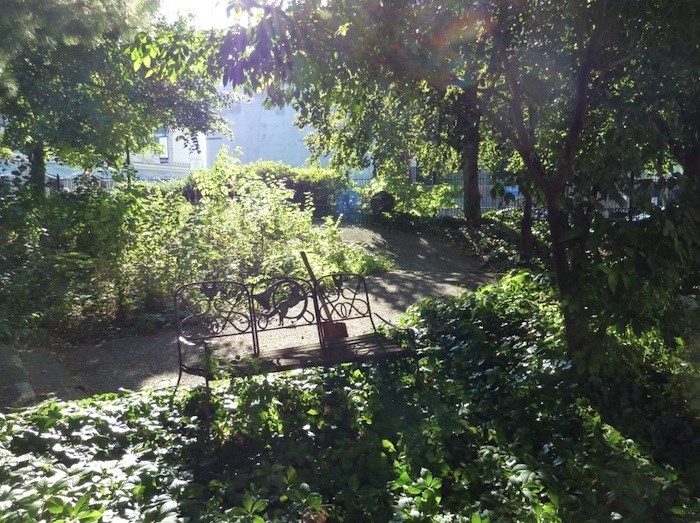 With green ivy covering its fence and overgrown foliage crawling up its benches and gazebo, a tiny, long shuttered park straddling Fort Greene and the BAM Cultural District will soon find new life, according to the Brooklyn Paper.
The triangular BAM Park, bounded by Lafayette Avenue and Fulton and Saint Felix streets and above the G train stop at Fulton Street, was closed nine years ago because of unstable and sinking ground. However, Mayor de Blasio announced last month his administration will re-open it.
The public-private Downtown Brooklyn Partnership is charged with spearheading the reopening project and has recently selected an architect to re—design the park, according to the mayor's office. The state's Empire State Development Corporation will put in the bulk of the $2 million estimated to renovate the park.
While there is no timetable for the project, the parks department has agreed to take over the site when its done, according to a housing department spokesman said.