Comically inclined choreographer Jamie Benson, and Brooklyn comedians Christine Driscoll and Hannah Goldman present Gay Stuff, a raw, down and dirty attempt at working through issues like toxic masculinity, shallow feminism, stubborn gay stereotypes while celebrating self-love, inclusivity and empowerment. A firework of sardonic sketches, stand-up, sassy walks and political subtext expressed through satire and absurdism will await the audience on Tuesday, May 15 at the PIT in Manhattan.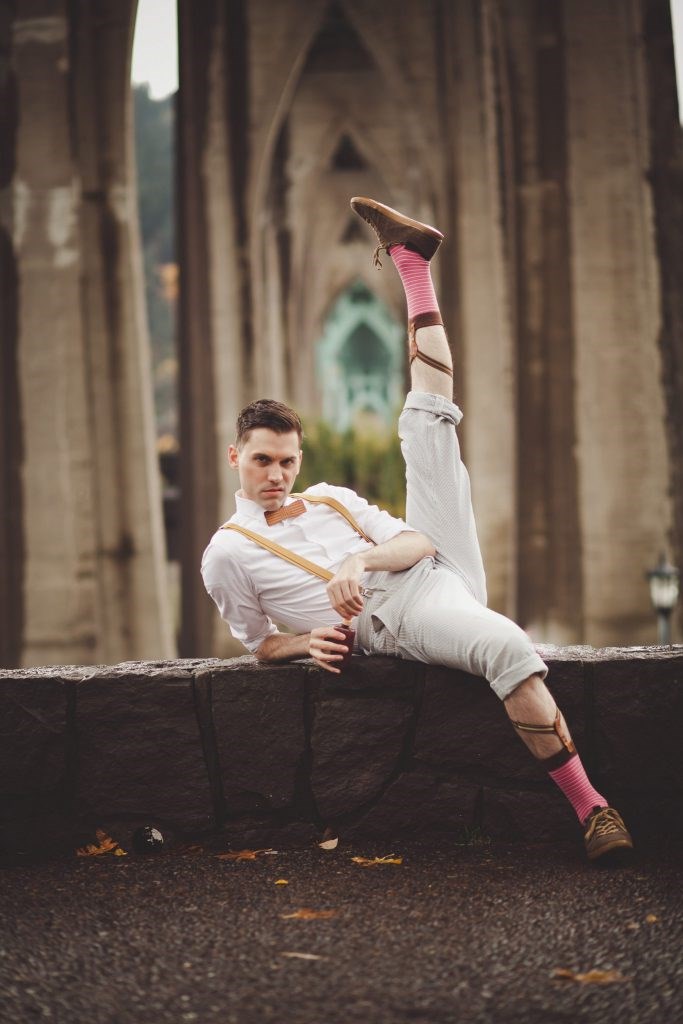 Jamie Benson, called "one of the strongest, hottest contemporary dancers of his generation" by critic Lewis Segal, has performed in LATC's Shag with a Twist, the film Rent, McDonald's Mario Art commercial, TV show Dance360 and the Rudy Perez Ensemble. His choreographic works have been presented at the Luckman Complex, Highways Performance Space, Bootleg Theater, NY Transit Museum, among others. But why would this accomplished dancer and choreographer take up comedy?
"With the dumpster fire that is our current political landscape, I just needed less cerebral dance humor and more high octane laughs," Jamie explained.
For Gay Stuff, Jamie will be debuting two sketches: Avenue WTF, a counseling session for a highly unorthodox couple, will take non-binary to a whole new level. And with Gay-splainer, a new app for people who desperately need a bitchy best friend, he will be stabbing fun at the persistent need of some people who use gay men like fairy gay mothers. "We're not all makeover machines and sassy sidekicks," said Jamie.
While taking a sketch comedy writing class at the Magnet Theater, he met fellow aspiring comedians Hannah Goldman and Christine Driscoll. He decided then and there to recruit the ladies for Gay Stuff, to "put their funny where their mouths were."
"With the dumpster fire that is our current political landscape, I just needed less cerebral dance humor and more high octane laughs," Jamie explained.
Crown Heights resident Christine Driscoll, is an independent producer for mostly non-fiction media and has previously worked with the podcast the ELT Show and Gimlet Media. Jokingly called by Jamie an environmental policy fugitive, Christine left her job in environmental research and consulting in Washington D.C.. Despite great ideas and models, in the Washingtonian world of policy-making "nothing came out of it, and nothing was ever happening."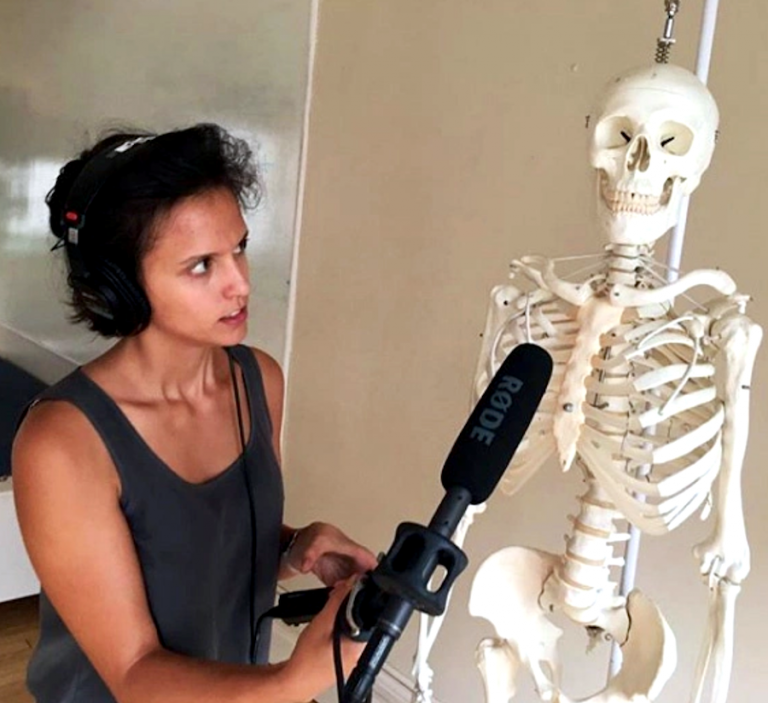 So she decided to move to New York to become a filmmaker, a passion she already pursued prior, as well as to add comedy to her extensive list of skills and experiences.
"I had been writing comedy. And I thought, I might as well take a class in it if that's something that I want to pursue,'" Christine explained. "I should take this more seriously and actually study and work at getting good at it."
And, after having felt less impactful with her previous career in environmental policy, she added: "I just feel like the one thing that you can really do to make peoples' lives better is just to make them laugh."
Christine will debut Sex and the STEM, a re-imaging of  Sex and the City, in which the familiar characters such as art curator Charlotte, author Carrie and lawyer Miranda will appear as a math professor, a programmer and a scientist — a different take on female empowerment in a world dominated by men.
"I just feel like the one thing that you can really do to make peoples' lives better is just to make them laugh," said Christine.
Bed-Stuy resident Hannah Goldman, an NYU- trained actor, writer and director, discovered that she particularly enjoyed creating her own work, which eventually prompted her to explore comedy.
"When I do comedy, I feel really free and bold. At the same time, it's just so hard and you have such a fear of it," said Hannah. "Because it's like you either make people laugh or you don't, you really can't fake that kind of reaction from people."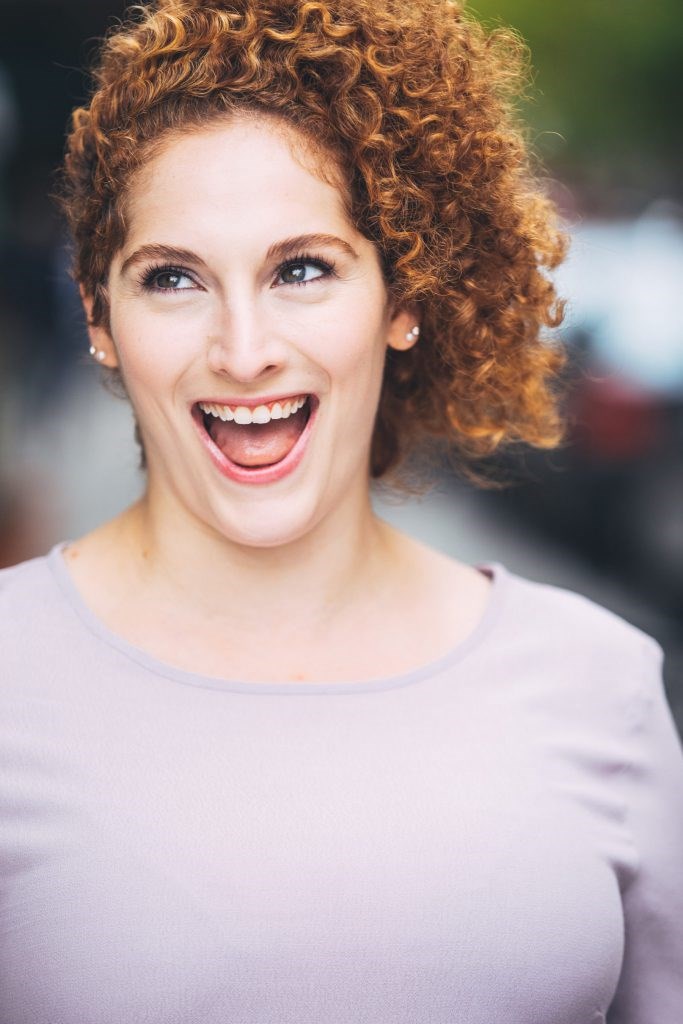 For her official comedic debut at PIT, she has been preparing at local standup and open mic spots. Hannah, who described her comedic style as a fusion of relevant current and social topics mixed with "basic dumb jokes," will present Safe Space, a take on "bro culture" as an endangered and homoerotic phenomenon. The twist: The plot will be narrated from the perspective of two frat brothers — performed by two women! Sounds confusing? No. You must see it, to believe it — and prepare yourself.
"My standup is going to be really frank. Really blunt, talking a lot about sex," Hannah explained. "I told my family, they're not invited which is a first for any of my shows. So a lot of bold, challenging, crude humor from my end."
That should not scare anybody off. Laughter has the power to disarm, to break down barriers and to unite.
"We have a lot of gay stuff and female empowerment and I hope that when the audience, queer and non-queer, come to the show, that they feel loved and that they feel that have a comedy community," Hannah said.
And Jamie added: "Everything in my sketches is based on real-life experiences. But no matter the serious source of inspiration, we're going for laughs first, because that's the catharsis we're after. At the end of the day, I hope people recognize themselves in the funhouse mirror we hold up, preferably through laugh-tears."
Gay Stuff
When: Tuesday, May 15, at 10:00pm | $8, tickets available here.
Where: PIT, Striker Mainstage, 123 E 24th St, New York, NY 10010