While the pandemic has halted plans for this year's in-person West Indian Day Parade, Brooklyn's Caribbean community is keeping the annual tradition alive with a virtual parade and festivities.
And leading up to the first-ever virtual parade on September 7th, The Flatbush Caton Market is hosting its own small socially-distanced celebration this weekend to get people in the mood.
The market has partnered with the Brooklyn-based cultural organization Tropical Fete for Saturday's celebration designed to amplify the carnival and Caribbean culture. Market Manager Lisa Thompson said people would be able to hear the sweet sounds of the steel pan from the distance, inviting them to take part in the celebration.
"We have partnered with [Tropical Fete] to do an exhibition on the sidewalk," she said. "We will have masqueraders, stilt walkers, a steel pan player and a DJ to have a parade without the usual congestion and crowds."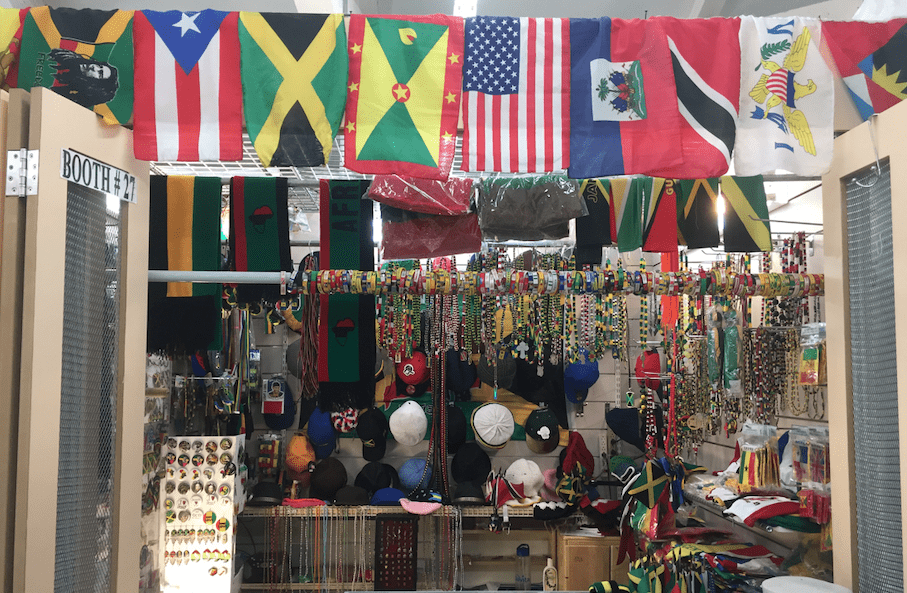 The market, with upwards of 30 different Caribbean small business vendors, reopened July 1 with a number of new regulations to curb the spread of COVID-19, including social distancing floor decals in English, Spanish and Creole and constant cleaning.
In addition to the live performances, the market is currently hosting a costume exhibition that showcases ten years of Carnival costumes and traditions.
"In lieu of the parade, we are bringing it in-house," Thompson said. "Saying here are some costumes and here is the history of Carnival in New York and in the Caribbean. And of course, the push is also to have people shop for flags and flag wear."
On top of the celebration and exhibition, the market vendors are selling a wide range of products to prepare Flatbush residents for the Labor Day celebrations.
While foot traffic has significantly decreased since reopening, the market is taking steps to ensure vendors are adequately supported. This includes the Flatbush Caton Market Micro Entrepreneur Relief Fund, a community-led fund offering direct assistance to vendors in the wake of the COVID-19 economic shutdown, and a recent adoption of e-commerce. The market is planning to launch its online platform this week to make up for the reduction in foot traffic.
"One of the challenges is that the vendors will have to give-in to the realities of retail, they will possibly have to build their own website," Thompson said.
"So we have taken products from the vendors and aggregated them in one place so a customer will shop and the money will go directly to the vendor at no charge."
For now, market vendors are glaringly aware of the struggles of working in-person during COVID-19. To support vendors and get Caribbean wares in time for the parade, the market is open Wednesday through Saturday.