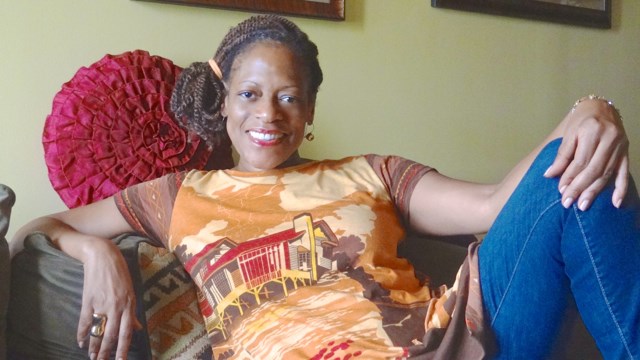 Brooklyn native and Bed-Stuy resident Karen Bernod is planting seeds.
As a singer, songwriter and community activist, Bernod knows that what you put out in the universe today, will become tomorrow's harvest. And from the time she was 7 years old-- when she received a standing ovation for singing at her grammar school talent show-- one of her biggest goals in life has been to use her talent as a singer to feed the soul.
It's been a long journey from her younger days growing up in Lafayette Gardens to where she is now-- on her way to Egypt to perform next week.
She has no regrets. Her talent as a singer has taken her all around the world, performing with her band, Brooklyn Soul, and also as a background singer with some of the most respected heavyweights in the industry including Chaka Khan, Mary J. Blige, Erykah Badu, D'Angelo and Incognito, to name a few.
She has two independently released albums under her belt: "Some Othaness For U" and "Life @ 360 Degrees." And on October 21, she will release her third: "#PlantingSeeds."
To get a little taste of Karen, one of Bed-Stuy's native fruits, check out this FaceTime interview. Also, click here to download the first single off #PlantingSeeds, entitled, "Inspire," released today, September 9.
More Karen Bernod Live!