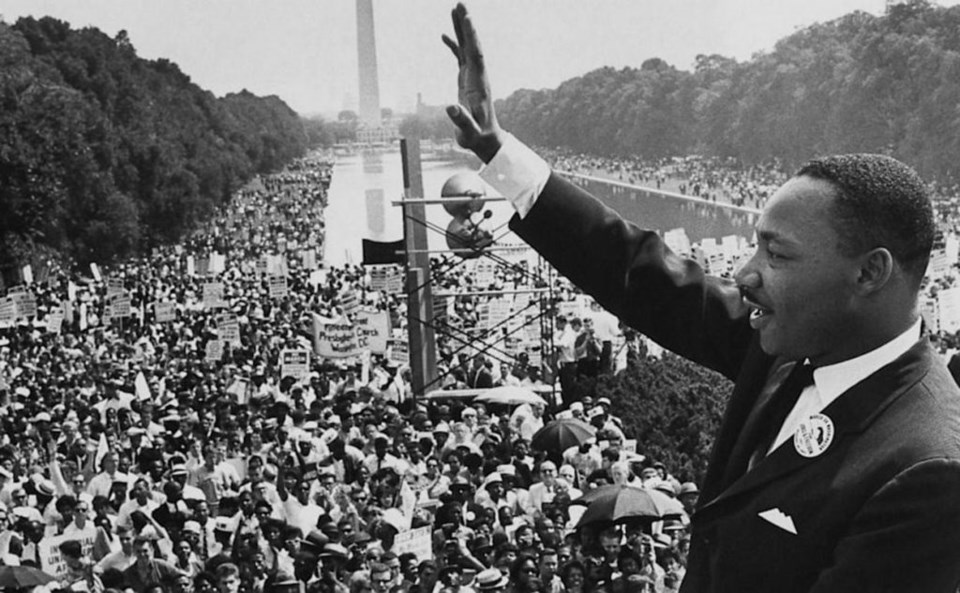 Brooklyn Public Library is celebrating Dr. Martin Luther King, Jr.'s legacy with a weekend of events designed to explore Dr. King's message as well as his lasting effect!
Special Screenings, Eyes on the Prize
January 12-14, 7:30pm. Dweck Center, Central Library
Eyes on the Prize is an award-winning 14-hour television series produced and narrated by the late Julian Bond. Through contemporary interviews and historical footage, the series covers all of the major events of the civil rights movement from 1954-1985: from the Montgomery Bus Boycott in 1954 to the Voting Rights Act in 1965; from community power in schools to "Black Power" in the streets; from early acts of individual courage through to the flowering of a mass movement and its eventual split into factions.
Creative Art Workshop: I Have a Dream
Saturday, January 16, 11:00am-12:00pm, Dweck Center, Central Library
Create a colorful "I Have a Dream" work of art and celebrate Dr. King's dream, and yours, with artist Angeli Rasbury. This event is for youth and families.
Discussion Panel: Martin Luther King, Jr. and Social Justice
Sunday, January 17, 12:30pm-2:30pm. Dweck Center, Central Library
Panelists reflect on Reverend King's social and Christian philosophies in light of today's social and activist movements. Moderated by Michael Partis, Research and Policy Director of Young Movement, Inc., and Ph.D. Candidate, CUNY Graduate Center.