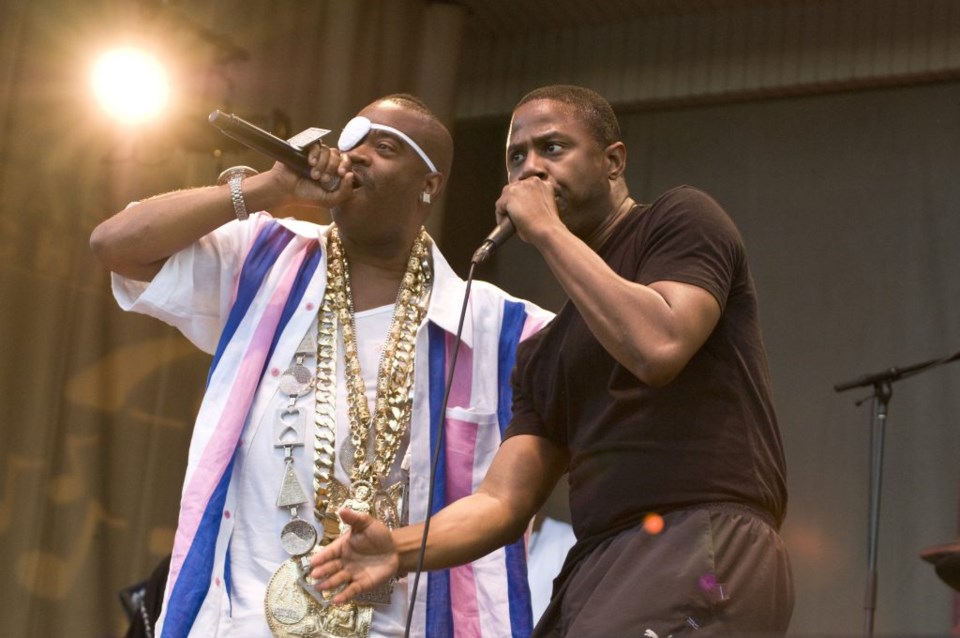 La di da di, we like to party...
It's one of the most recognizable opening lines of one of the most recognizable songs by two of hip hop's most recognizable artists: Doug E Fresh and Slick Rick of the Get Fresh Crew! What made this 80s tune so special at the time was the fact that Slick Rick's vocals were backed by Doug E's beat boxing for the entire song.
And who doesn't remember the 1985 single "The Show," the playful conversation between Doug E Fresh and MC Ricky D (later known as Slick Rick) as they prepare for a show, made instantly popular by the track's sample of the theme song from Inspector Gadget?
Now the two hip hop legends will unite and take the stage in Bed-Stuy for "The Show" of the fall season: Restoration Rocks, taking place Saturday, October 11, from 12:00noon - 5:00pm on Fulton Street, between Marcy and Brooklyn avenues.
Hosted by Bedford Stuyvesant Restoration Corporation-- the nation's first and oldest community development organization-- "Restoration Rocks," is a free block party and kick-off to the week-long Bed-Stuy Alive! celebration!
But there's more! For all of you soulful 70s house heads, there will be a special performance by Rochelle Fleming, lead vocalist of the group First Choice! You know her music: "Doctor Love," "The Player," and a dozen more hits that span three decades. Philadelphia native Fleming has one of the most distinctive voices of the disco era, ushering in the group's first big hit of the 70s "Armed and Extremely Dangerous," as well as their dance classic, "Let No Man Put Asunder" that endures in house parties today.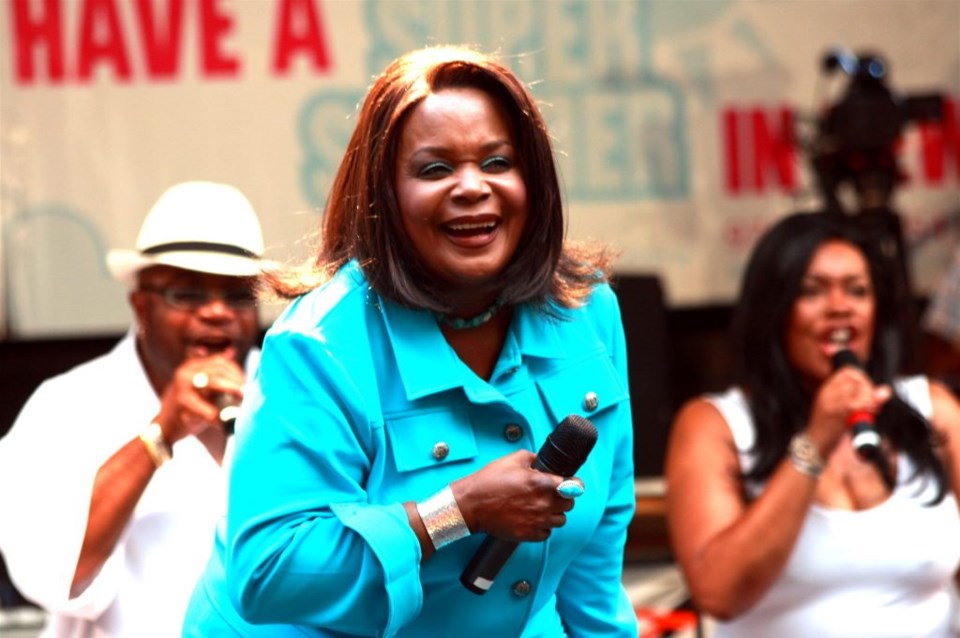 Restoration Rocks will be hosted by comedian Brooklyn Mike Troy and Gbenga Akkinagbe of the HBO series, "The Wire," with special performances by local acts by CM3; Raymond Luke Junior of Motown, the Musical; and Condola and the Stoop Kids.
In addition to the show performances, the block will be filled with food vendors, crafts vendors, children's activities and representatives from dozens of community organizations that can talk about the plethora of free services and programs available to the community.
Come join the biggest and best free, all-ages block party in Brooklyn, where it's all about the community, rock... and soul!