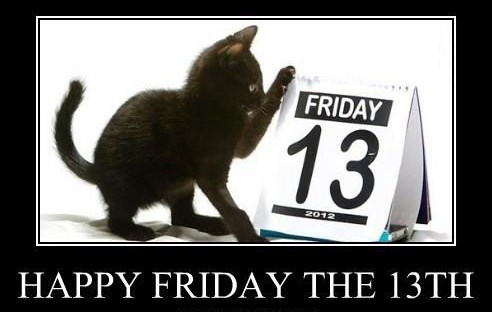 Friday the 13th is a peculiar date. It's feared by many people and apparently, has been considered an unlucky day for quite some time. The origins are not so clear and reasons abound about how the day earned its unlucky status, though individually, both Friday and the number 13 are considered unlucky. The film franchise Friday The 13th simply popularized a superstition that debilitates an estimated 17-20 million, many of who never leave the house on that day.
But that ain't you, right? The weather looks agreeable for this Friday the 13th weekend, and you should get out and enjoy your brooklyn weekend. In no time you'll be having an argument with your drunk, conspiracy theorist uncle and marvel at the ratchetness of your family during Thanksgiving, so unless Jason is chasing you down Tompkins Avenue, you owe it to yourself to go get your weekend.
FRIDAY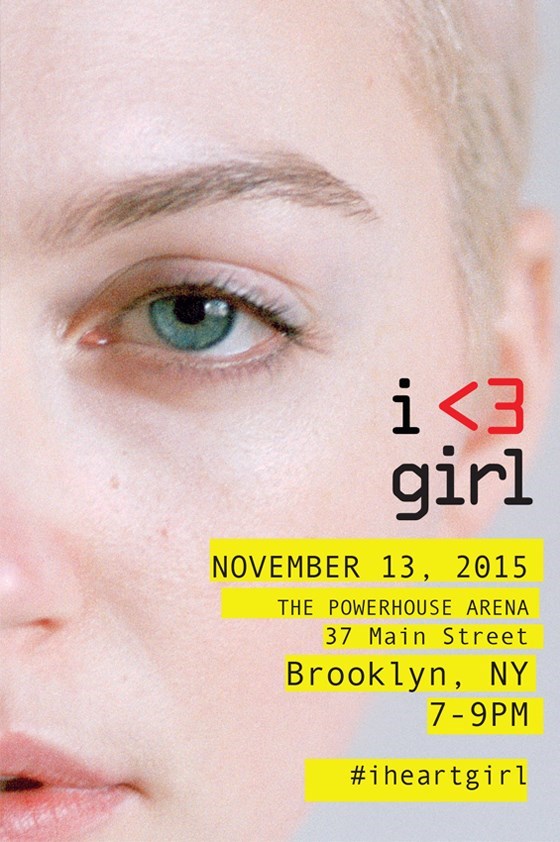 PowerHouse Arena, 37 Main St, 7pm-9pm, Free (D.U.M.B.O)
Reception for the photobook, shot by Jessica Yatrofsky, which examines femininity through a series of diverse photographs. Meet the author and probably some of the women featured in the book, who haven't been shot in the typical, hyper-sexualized manner. Think the anti-Miley Cyrus! Open bar as well, but get there on the early side to make sure you can snag a drank! Visit their FB event page by clicking here for more info and to see some images from the book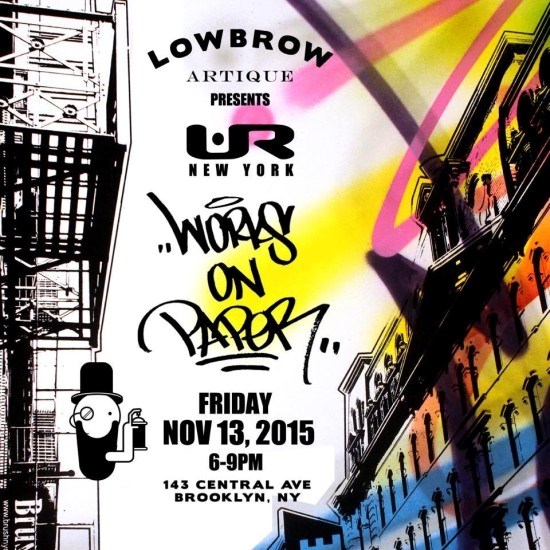 LowBrow Artique, 143 Central Ave, 6pm-9pm, Free (Bushwick)
Low Brow Artique presents: UR New York showing a new set of one of a kind and multiple prints on paper. LowBrow is home base for many street artists and the street art scene in general. You gotta get your supplies, whether you're getting up on a wall or tagging in a black book, which means you gotta go to LowBrow. Bishop, the proprietor of the shop, always books solid art shows with real blazers from the Street Art world and this Friday is no different. UR New York is a great two man team and create quality work. Expect a keg of free beer, a tightly packed crowd of artists, insiders and fans. Hit up their Facebook Event Page for more info.
SATURDAY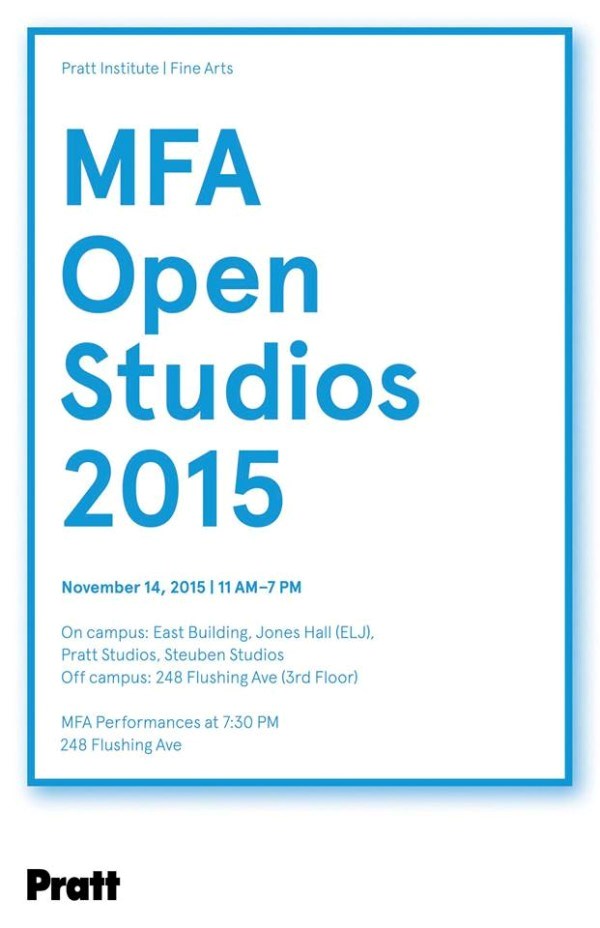 Pratt MFA Open House, 200 Willoughby Ave, 11PM-7PM, Free (Clinton Hills)
The next Mickalene Thomas could be showing at the Pratt, MFA Open House, so it's a good idea for you to hop over there and check it out. It's 90 artists showing, so lots of different styles of art will be on display. Don't forget to IG some of the work, the artists can use every bit of promotion to help sell some work and pay off their trillion dollars in student loans. Hit up their FB Event Page for more info.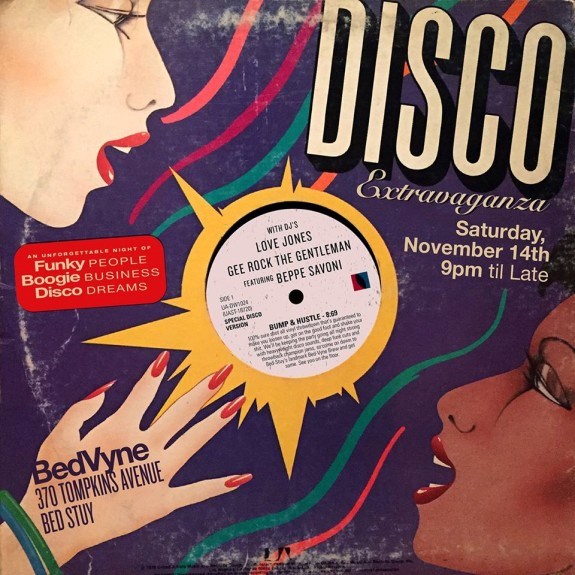 Bed Vyne Brew, 370 Tompkins Avenue, Free (BedStuy)
This party is always a get down! My guys Jeremy Meier and Giles Hanson do this all vinyl monthly for the love of party and it shows in how the people are dancing and grooving at Bed Vyne Brew. Great craft beer and wine selection at the bar and a deck outside for ciggies, if you do ciggies. Good party and worth checking out, especially since it's free! They have a special guest DJ this Saturday, so check out their Facebook event page for more information.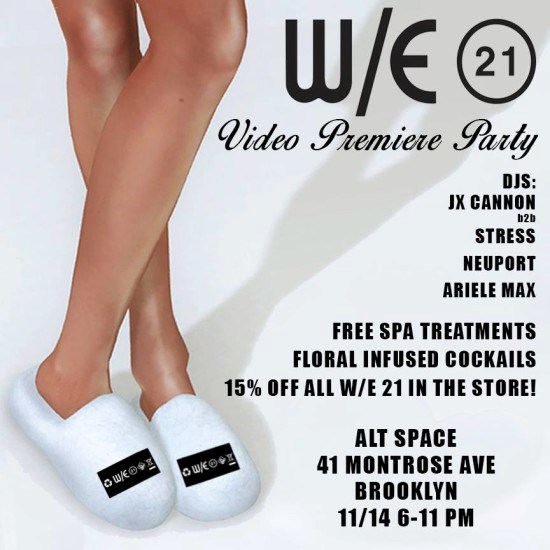 Alt Space, 41 Montrose Ave, 6pm-11pm, Free
Whatever 21 is doing big things! This is a quote from their Facebook Event Page "After showcasing their latest collection during the Google Fashion Plus fashion week in Mexico City last month, Whatever 21 have returned home! To celebrate with our NYC friends, we have teamed up with Alt Space Gallery and Concept Shop for the official NYC/ US launch of the collection. Along with a fashion presentation, special dj sets and refreshments, spa treatments will be provided to all of our guests." In fact, go to their event page and get morei info, it looks like a good time, with an apparel brand that's moving on up like George & Weezie.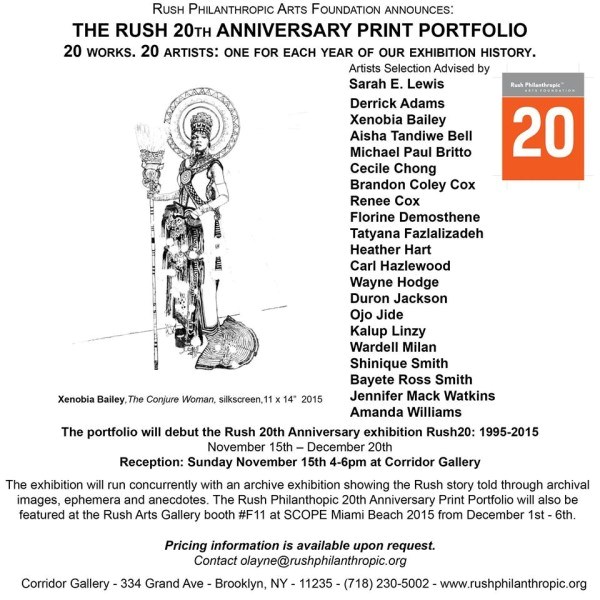 Rush Corridor Gallery, 334 Grand Avenue, 4pm-6pm, Free (Clinton Hills)
Rush Galleries has been presenting artists and voices for twenty years and what a ride it's been. Created by media mogul Russell Simmons, and his brothers, artist Danny Simmons and Joseph "Rev. Run" Simmons, of seminal rap group Run-DMC, it continues to be a leading institution in the artworld and one that is dedicated to platforming early career artists of color and providing art education to inner city kids. As part of the celebration, they're presenting a print portfolio of twenty artists, to represent each year of the gallery's history. Catch it at the opening reception, before it goes to Miami for the Scope Fair. Wine and cheese will surely be on deck. Go to their FB event page, by clicking here, for more info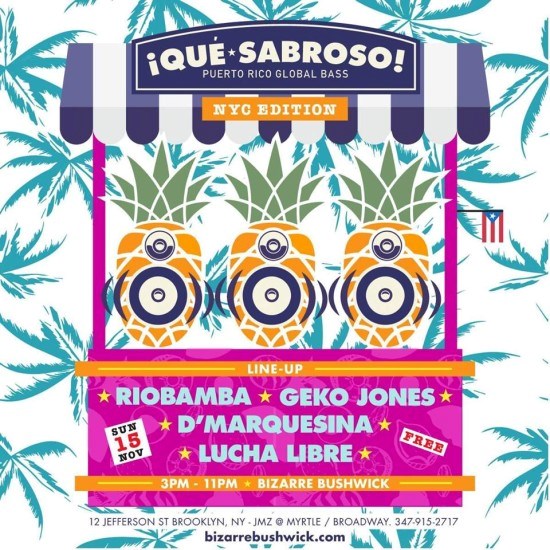 Bizarre Bushwick, 3pm-11pm, Free
Puerto Rico, Hooooooo. This is all about the island, bass music and dancing, with a great selection of DJs from around the world. It's an early Sunday party, so you can boogie and still get in bed by a decent hour, fresh and focused for whatever you do on Monday mornings. It's also some exclusive art involved, but head over to their Facebook event page to get more information, listen to some soundclouds and learn more about the talented line up.