Disability Futures, a first of its kind fellowship created for and by disabled art practitioners, has been given a $5 million grant to continue its work through 2025.
The initiative was originally planned last year as an 18-month fellowship program which provided 20 disabled creatives working across disciplines, and across the country, with unrestricted $50,000 grants.
The initiative was funded by Ford and Mellon, and administered by United States Artists.
The funding news comes on the eve of the first Disability Futures Virtual Festival, which will run from July 19-20.
The festival will feature two days of art and ideas from leading disabled artists, writers, performers and designers, and it will be free and open-to-the-public.
The virtual festival celebrates and honors the work of the inaugural Disability Futures Fellows and their collaborators through performances, conversations and a virtual dance party.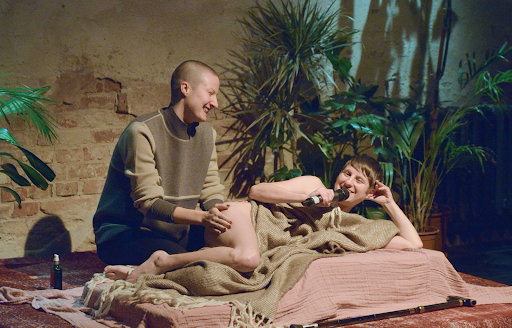 The first round of fellows are Navild (niv) Acosta, Patty Berne, Eli Clare, John Lee Clark, Sky Cubacub, Jen Deerinwater, Rodney Evans, Ryan J. Haddad, Jerron Herman, Carolyn Lazard, Jim LeBrecht, Riva Lehrer, Jeffrey Yasuo Mansfield, Mia Mingus, Perel, Leah Lakshmi Piepzna-Samarasinha, Alice Sheppard, Christine Sun Kim, Tourmaline and Alice Wong.
The program for the festival includes a film on disabled ancestries, spaces, histories and stories; disability portraiture; a conversation exploring the connections between climate justice and disability justice; meditation; and much more.
Visit the website to see the full program and register for these free events.