Weeksville Heritage Center's new theater series offers cultural performances with themed dinner experiences. First up: Keith Adkin's play about NYC's first free black community, Seneca Village.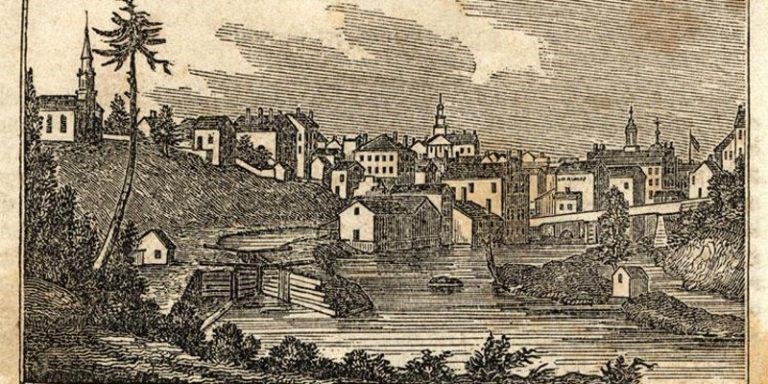 Dinner and a show? Yes, please!
Weeksville Heritage Center just announced the launch of a new theater series "Architects of Pride," that presents three special dinner theater experiences in collaboration with The New Black Fest, a gathering of artists, thinkers, activists and audiences who are dedicated to stretching, interrogating and uplifting the Black aesthetic. The series will kick off on Tuesday, March 13 with the reading of "The People Before the Park" by Keith Josef Adkins, accompanied by a dinner inspired by the play's themes and time period, developed by Brooklyn chef Jeneé Grannum.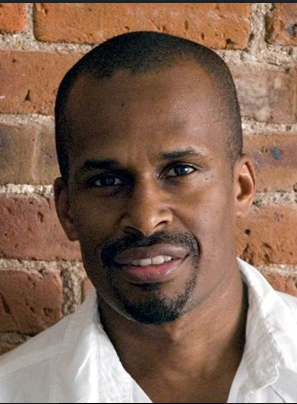 Adkins's "The People Before the Park" is set in 1856 in New York City. The protagonist, a hard-working man lives with his son in the African-American community called Seneca Village, New York City's first free black community. However, their solitude and safe haven are threatened when the city decides to destroy their community to create the world-renowned Central Park. What the city didn't expect... was for them to fight back.
Keith Josef Adkins is a playwright and screenwriter whose works have been performed all across the country, on stages in NYC, Chicago, St. Louis and Cincinnati. Adkins is the recipient of the 2015 Helen Merrill Mid-Career Playwright Award and his play "The Last Saint" earned six 2014 Audelco nominations. As a screenwriter, he's currently developing a TV pilot for Kingsize Productions/CBS.
The menu of the evening, which includes culinary creations such as a Stephen Van Kleef's Oyster Trio and Bridget's Oatcake, items inspired by the play, will be served from 6:30 pm to 7:30 pm. Vegan options will be available as well.
Chef Jeneé Grannum is a passionate health-conscious chef. A second generation Brooklynite, Grannum cooks food that nourishes the soul with love, culture and nutritional authenticity; she believes that food should not only be delicious but also act as a vehicle for healing, community building and cultural preservation.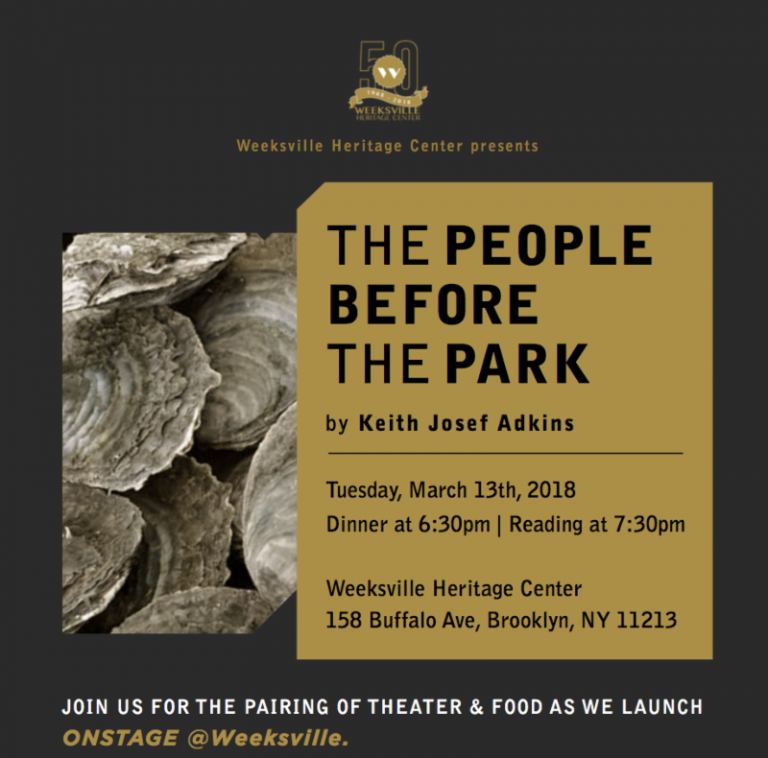 The series, Architects of Pride, is, a theater program featuring artists and institutions creating vehicles that aim to guide the audience through the 21st century. Tuesday's dinner and theater event will be the first of three; on April 10, Weeksville will present the play "pen|man|ship by Christina Anderson, followed by Nsangou Njikam's "When We Left" on May 8.
Weeksville Presents: The People Before the Park
When: Tuesday, March 13, 6:00 pm - 1o:00 pm
Where: Weeksville Heritage Center, 158 Buffalo Avenue, Brooklyn, NY 11213
How much: $10 - $25. Tickets are available here.