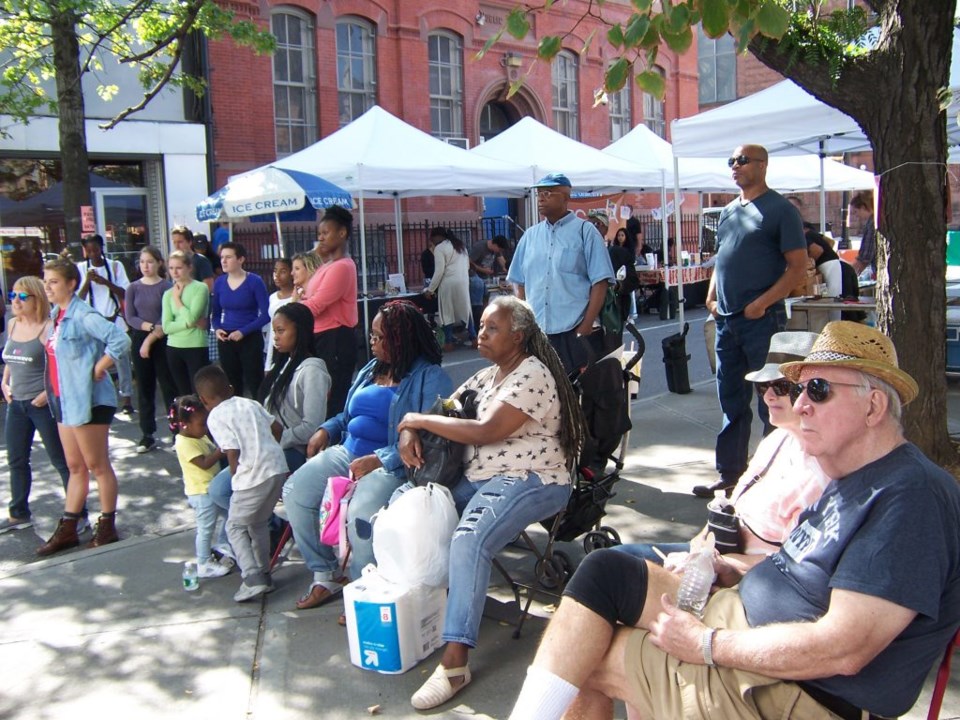 Under-trafficked pavement can be repurposed as a venue for dancing, revelry and appreciating local arts and culture, as Flatbush residents saw this past Saturday when the Downtown Brooklyn Partnership converted Temple Square into a car-free zone for the day.
The One-Day Plaza Program is an initiative by the New York City Department of Transportation to up the prevalence of open public spaces in the city, with the aim that every New Yorker should live "within 10 minutes" of a park or plaza.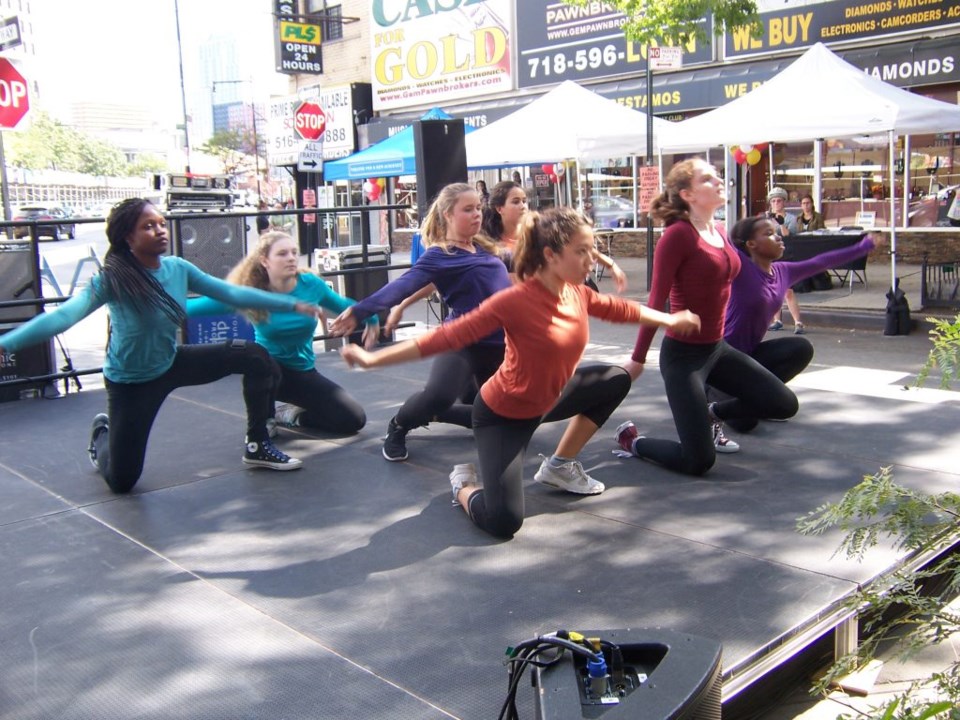 On Saturday, the organizers diverted vehicles away from the intersection between Schemerhorn Street and Flatbush Avenue to create the 'Fall Culture Kickoff,' a platform for the neighborhood's arts and culture institutions to connect with the community, distribute information about upcoming events, and host performances.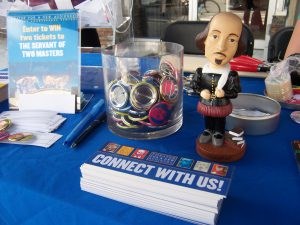 "I think the public spaces that we have in the neighborhood are really great for bringing the neighborhood together," said Alex Mill, marketing director at Theater for a New Audience, which produces Shakespearian revivals, among other classic plays. "We typically only perform in our venue but I think there are definitely initiatives that we could activate outside."
The pop-up plaza, which ran from 10:00am to 5:00pm that day, was part of a test run by DOT to gauge collective appetite for converting Temple Square into a permanently car-free public plaza and possibly bolster pedestrian safety in an area where car accidents are rife.
Just the day before, representatives from the DOT circulated surveys to passersby asking for their feedback.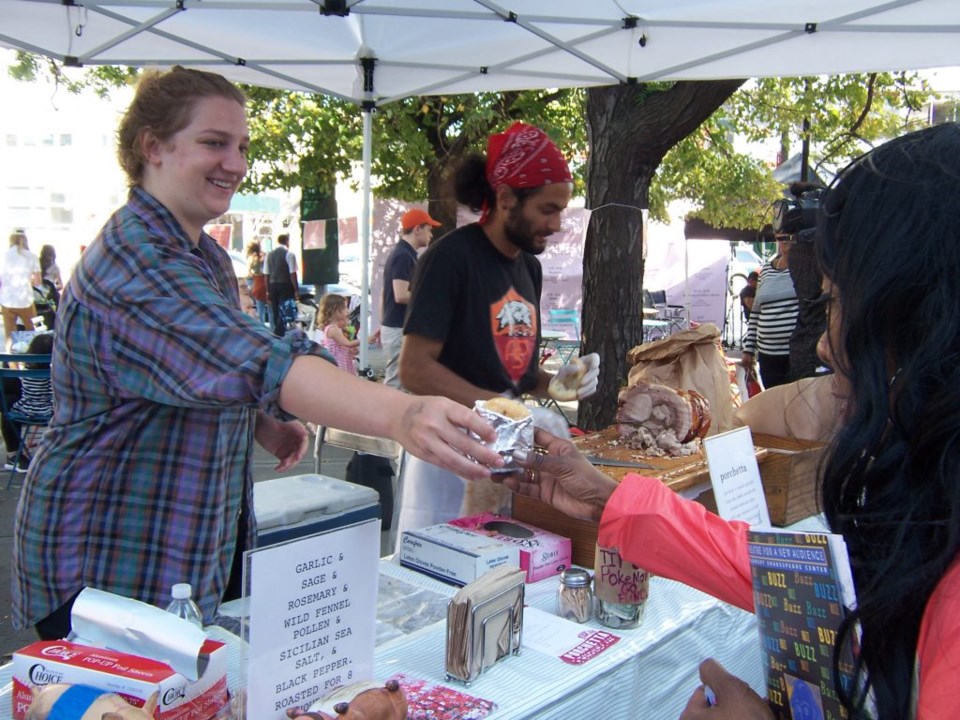 One of Brooklyn's major traffic arteries, Flatbush Avenue, consistently logs high incidences of traffic accidents. In a 2015 report by the Auto Insurance Center, 166 collisions were recorded on Flatbush Avenue. What's more, the intersection of Flatbush Avenue and Grand Army Plaza topped the list of 'Roads with most collisions in April 2015' in Brooklyn with 14 traffic accidents logged.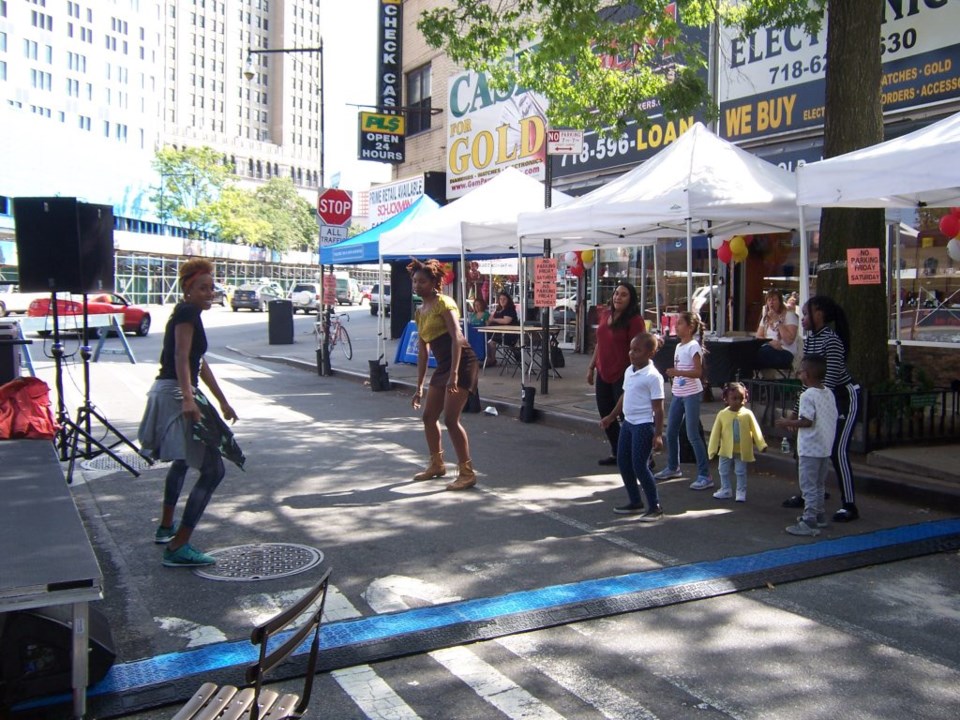 "The DOT has earmarked this street as potentially dangerous..." said Sam Pepper, a design and development associate at Alloy Development, which sponsored the event along with the Downtown Brooklyn Partnership. "We're here to see what people think of it, but we're certainly advocating for it."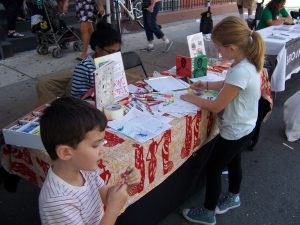 Slated as an outdoor venue for local artists and performers, the would-be permanent plaza sits at the nexus of downtown Brooklyn and the Brooklyn Cultural District, with the Museum of Contemporary African Diasporan Arts, the Brooklyn Academy of Music, and the Barclays Center located nearby.
"I think [the plaza] would be a great idea," says Candace Thompson, a dance artist and personal trainer at the Mark Morris Dance Center located across the street from Temple Square. "We're always trying to celebrate and lift up the diversity that makes up Brooklyn and all the culture and the way that people express themselves, so I think this would be a great platform to make sure that it happens consistently and that people have access to it."