Reviving a founding tradition and celebrating the feminine energy and power of the moon, Brooklyn's Cumbe: Center for African and Diaspora Dance will be holding a pink full moon party on April 16.
The party is part of Cumbe's 10-year celebrations, which kicked off in January, 2022, and will include a mini Afro-Cuban class with Danys 'La Mora' Perez, live music by Julio Jean & Company and vibes by DJ Sabine Blaizin.
Celebrating the full moon is something Cumbe's Founding Artistic Director Pat Hall wove into the organization when it launched in 2012. She said it allowed the Cumbe community to embrace the feminine energy and power of the moon, while welcoming in a new season of love, development and opportunity.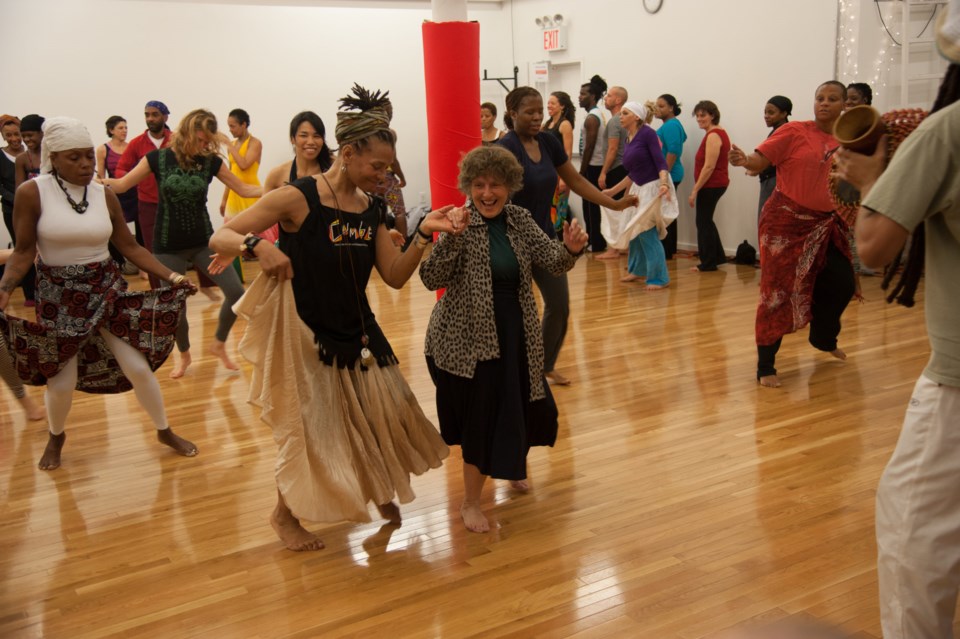 She said when she founded Cumbe, it became clear those coming to classes wanted to gather together outside of class, and Hall decided the full moon was the time to do it.
"The full moon is a powerful time for creativity and for energies to converge, thus the Full Moon Party was born," Hall said.
"Coming on as artistic director, I wanted to establish a continuation of gathering and community. So the full moon was one of my contributions to Cumbe. At a time when people feel so disconnected and in need of socialization, it reminds us that what was started 10 years ago is needed now, more than ever."
Jimena Martinez, Cumbe's co-founder and executive director, said the ten-year anniversary events were all about celebrating "together with our amazing teaching artists, bringing the transformative joy and power of African and Diaspora dance to over 20,000 students; of building a community of dancers and musicians who learn, move, connect, laugh and grow together; and of creating a home that fully and passionately explores the wisdom embodied in traditional and contemporary dances from Africa, the Caribbean and the Americas."
The full moon celebrations will kick off at 9:00pm and run until 11:30pm in Cumbe's community dance studio at 1368 Fulton St.
For more information, click here.