Brooklyn Museum's Pierre Cardin: Future Fashion traces the career of one of the fashion world's most innovative and legendary designers.
If you haven't had a chance to view the exhibit, hurry, as it closes in two weeks, on Jan 5.
Born in 1922 in France, Pierre Cardin is best known for his avant-garde Space Age designs and pioneering advances in ready-to-wear and unisex fashion. Cardin's fascination with new technologies and the international fervor of the 1960s Space Race visibly influenced his couture apparel, which subsequently became emblematic of the era.
His clothing designs, which featured geometric silhouettes and were often made from unconventional materials, were worn by international models and film stars. While Cardin was one of the few couturiers who was able to draw, cut, sew, fit, and finish his own clothing, his designs went far beyond garments; he also designed furniture, lighting, and automobile interiors.
Rarely seen "couture" furniture and home decor, as well as custom accessories including hats, jewelry, shoes, and sunglasses are shown alongside archival photographs and excerpts from television, documentaries, and feature films.
The retrospective exhibition features over 170 objects that date from the 1950s to the present, including haute couture and ready-to-wear garments, accessories, photographs, film, and other materials drawn primarily from the Pierre Cardin archive.
Pierre Cardin: Future Fashion reveals how the designer's bold, futuristic aesthetic had a pervasive influence not only on fashion, but on other forms of design that extended beyond clothing to furniture, industrial design and more.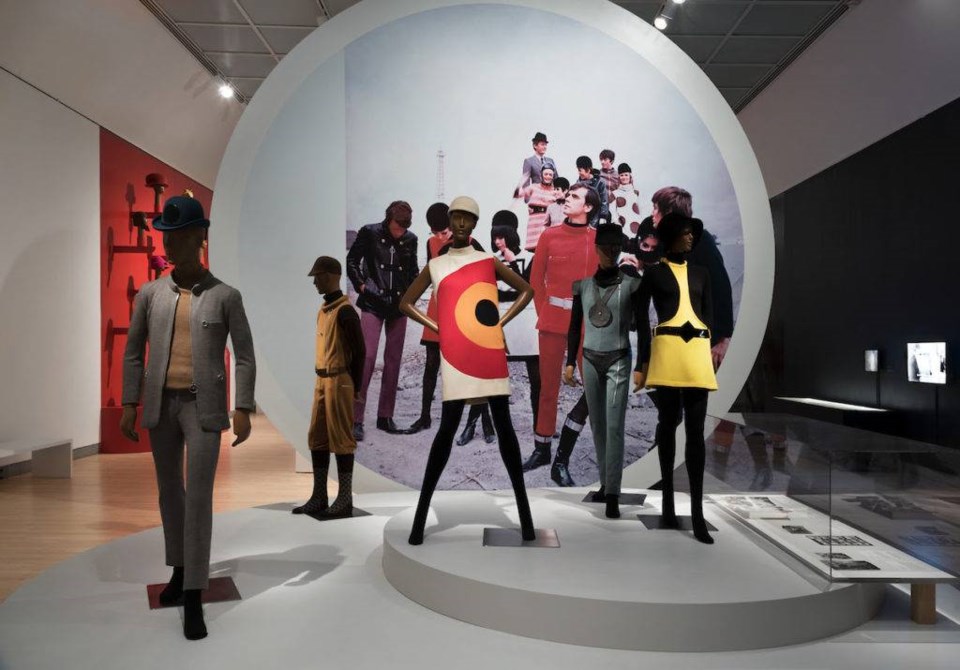 The museum recommends purchasing tickets online in advanced, as a limited number of same-day timed tickets will be available for purchase on a first-come, first-serve basis every day at the Museum.
To reserve your ticket for the exhibit, go here.