The Brooklyn Nutcracker transforms the Tchaikovsky classic to represent the diverse traditions and vibrant multicultural history of Brooklyn and brings that extra sparkle with special tech effects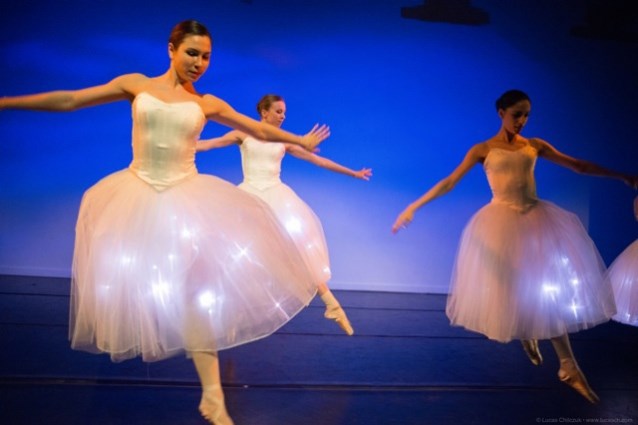 The Brooklyn Ballet returns with its imaginative and multiculturally inclusive "The Brooklyn Nutcracker" to the Irondale Center in downtown Brooklyn. Until Saturday, December 16, the modern interpretation of the Tchaikovsky classic will present a fusion of ballet, hip-hop and an array of world dance genres.
"The Brooklyn Nutcracker was born in 2010 on a Brooklyn street corner, a dance collaboration between a petite ballerina and a large hip-hop dancer. Passersby were mesmerized so I knew we were on to something," explained choreographer and Brooklyn Ballet's artistic director Lynn Parkerson. "Last year's sold-out season confirmed that Brooklynites loved seeing a holiday classic, personalized to the places they call home."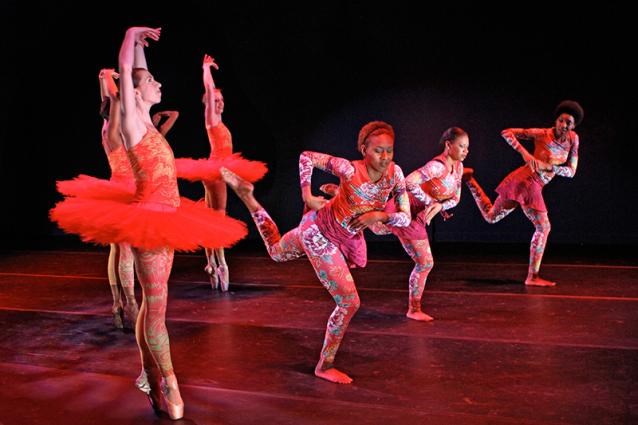 The re-imagined holiday classic transforms familiar Nutcracker characters and scenes to represent the diverse traditions and vibrant multicultural history of Brooklyn. The ballet company collaborates with tech-based artists and designers to provide the audience with a multi-sensory experience by exploring ground-breaking technology of light, coupled with motion-responsive costumes. Within moments, the digital set and backdrop transport the plot from historical old Dutch Brooklyn to the modern-day Flatbush Avenue.
For Nutcracker traditionalists, a Victorian-style holiday party for Clara and friends, Snow Scene and Waltz of the Flowers remain true to Petipa's and Ivanov's original vision. Yet, in the re-imagined scenes, Parkerson incorporates contemporary Brooklyn culture, also thanks to hip-hop dancer Michael "Big Mike" Fields and Nakotah LaRance, six-time World Hoop Dance Champion and Native American actor, who performs his mix of traditional hoop and hip-hop dance.
With a cast of over 50 dancers, audiences will be enchanted by performances from authentic Middle Eastern belly dancer Sira Melikian, African-based modern dancers, Brooklyn's hip hop dancers, as well as the Brooklyn Ballet school's own students.
The Brooklyn Nutcracker continues until December 16. For tickets, go here.