How does a Brooklyn live music venue survive the pandemic when it's been shuttered for almost a year?
For Bushwick indie music institution Elsewhere -- which has been closed since March 2020 due to COVID-19 -- it's been about trying to innovate out of the challenge by creating new ways to experience events.
"We knew that we would be gone for a while, which was tragic for us and our community," Elsewhere co-founder Jake Rosenthal said. "So in April 2020 we started thinking about digital experiences to keep our community together, and not let it fray too much in the time we weren't gonna be open."
One of its first projects was experimenting with building the 599 Johnson Ave. venue "brick-for-brick" inside the digital video game Minecraft. Within this digital world, Elsewhere held a global festival online.
Rosenthal and fellow Elsewhere co-founders Rami Haykal and Dhruv Chopra were surprised with the results: more than 8,000 logged on to the concert in Minecraft, and even more watched on the gamer platform Twitch.
"We thought it would be a couple hundred at best. Then we had another 150 - 200,000 on Twitch," Rosenthal said.
"It seemed to us it was a pretty international sensation, and I think that's when we realized not only could we give our own community some communal music experiences during this time, it was also a way to reach people beyond New York."
Looking down the line, they could see livestream was going to explode in 2020, however people were still working out what that would look like.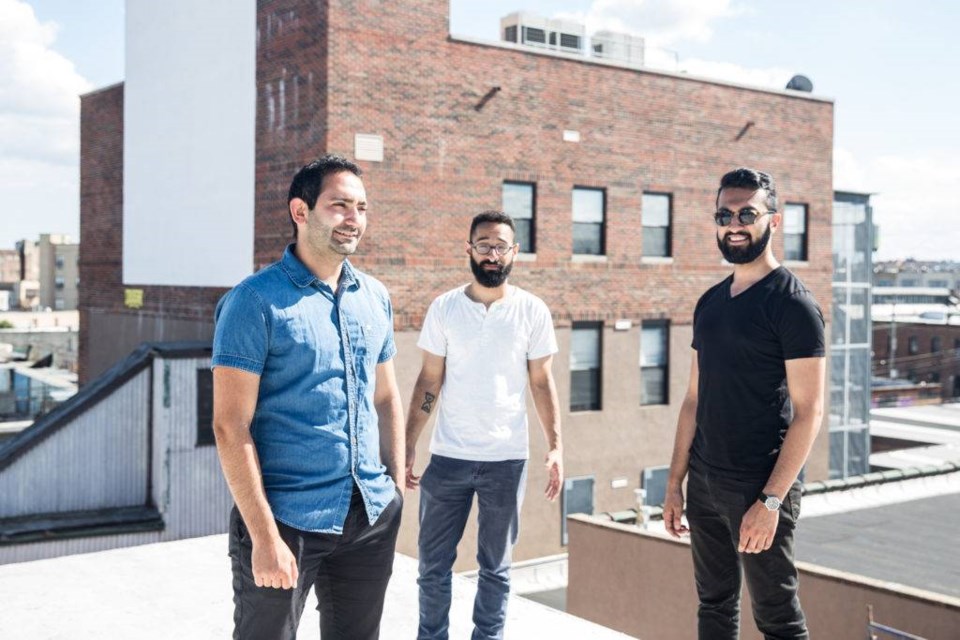 "People were pointing a camera at the old experience and calling it a new experience, and we felt like there was this thought that you can never really create the original magic of seeing a live performance.
"But instead of trying to do that, we should be tying to build an entirely new experience that can only happen online."
So they reached out to Twitch.
Twitch is the world's leading livestreaming platform for gamers. Launched in 2011, Twitch has grown to boast more than 15 million unique viewers per day.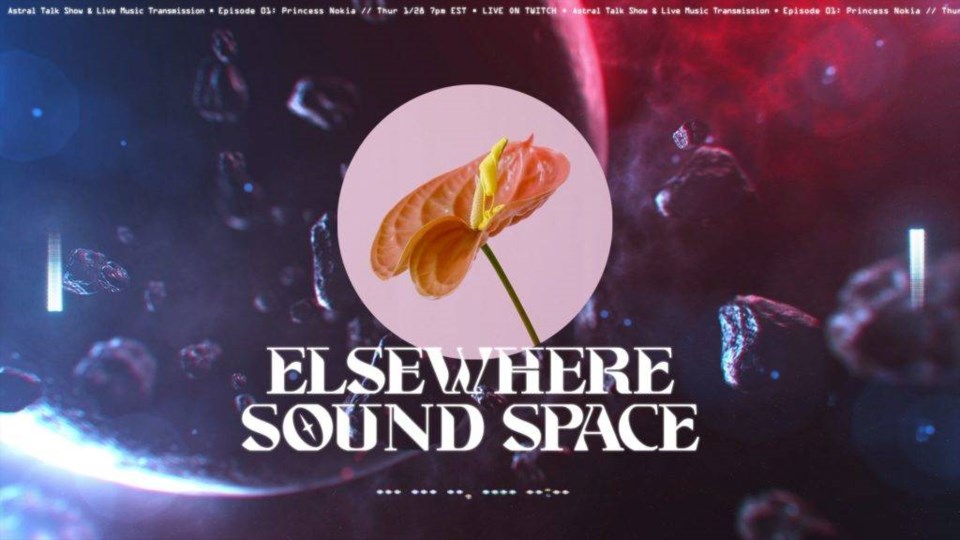 While typically used to livestream video games and esports, Twitch undoubtedly had an opportunity during the pandemic to leverage its platform for different audiences -- especially in music and entertainment.
Realizing the interactive nature of livestreaming had not been explored very much, Elsewhere became interested in Twitch's capability to bring audiences in to the action, and even giving them agency in how things unfold through chat and commands.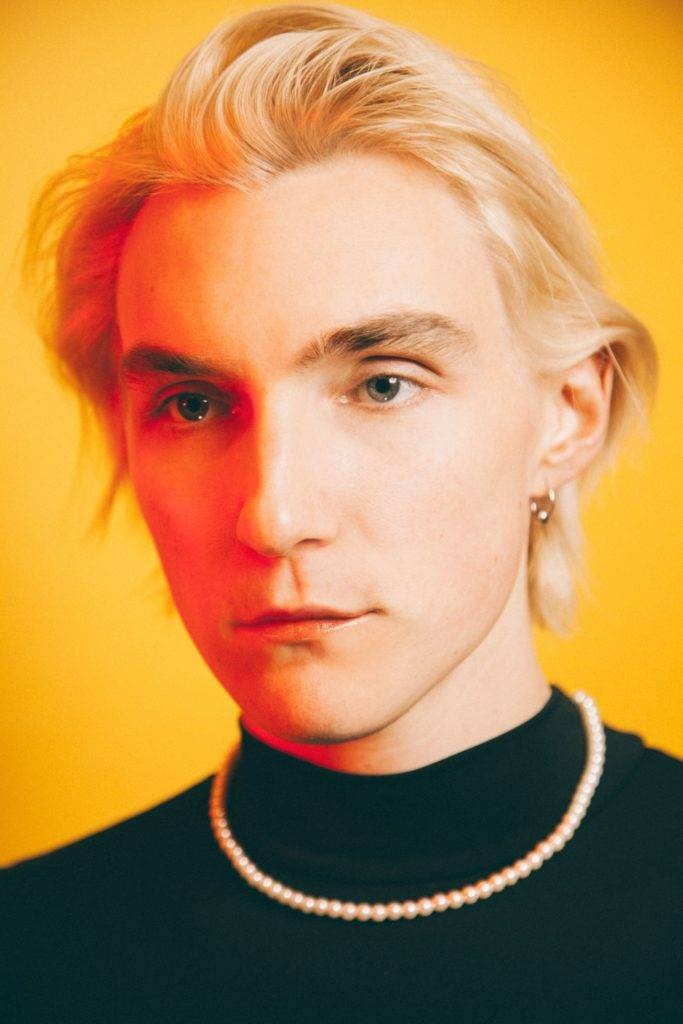 Rosenthal said when he reached out Twitch was already looking for ways to build out a music community on its platform. So the two companies partnered, and the Bushwick venue started producing regular music content for the platform.
The success of that led Elsewhere to create its newest digital experience for Twitch: the Elsewhere Sound Space, launching Jan. 28.
It's a live comedy variety show streamed exclusively on Twitch, hosted by comedian and actor Peter Smith, and featuring a monthly musical guest from NYC's underground music and arts scene.
The show follows the misadventures of a music deity marooned in space, and their curious cultural dispatches back to Earth. "Host Peter Smith is on a chilled-out mission to bring the joy and community of live music to Earthlings, who are in their most quarantined and isolated state," the venue says.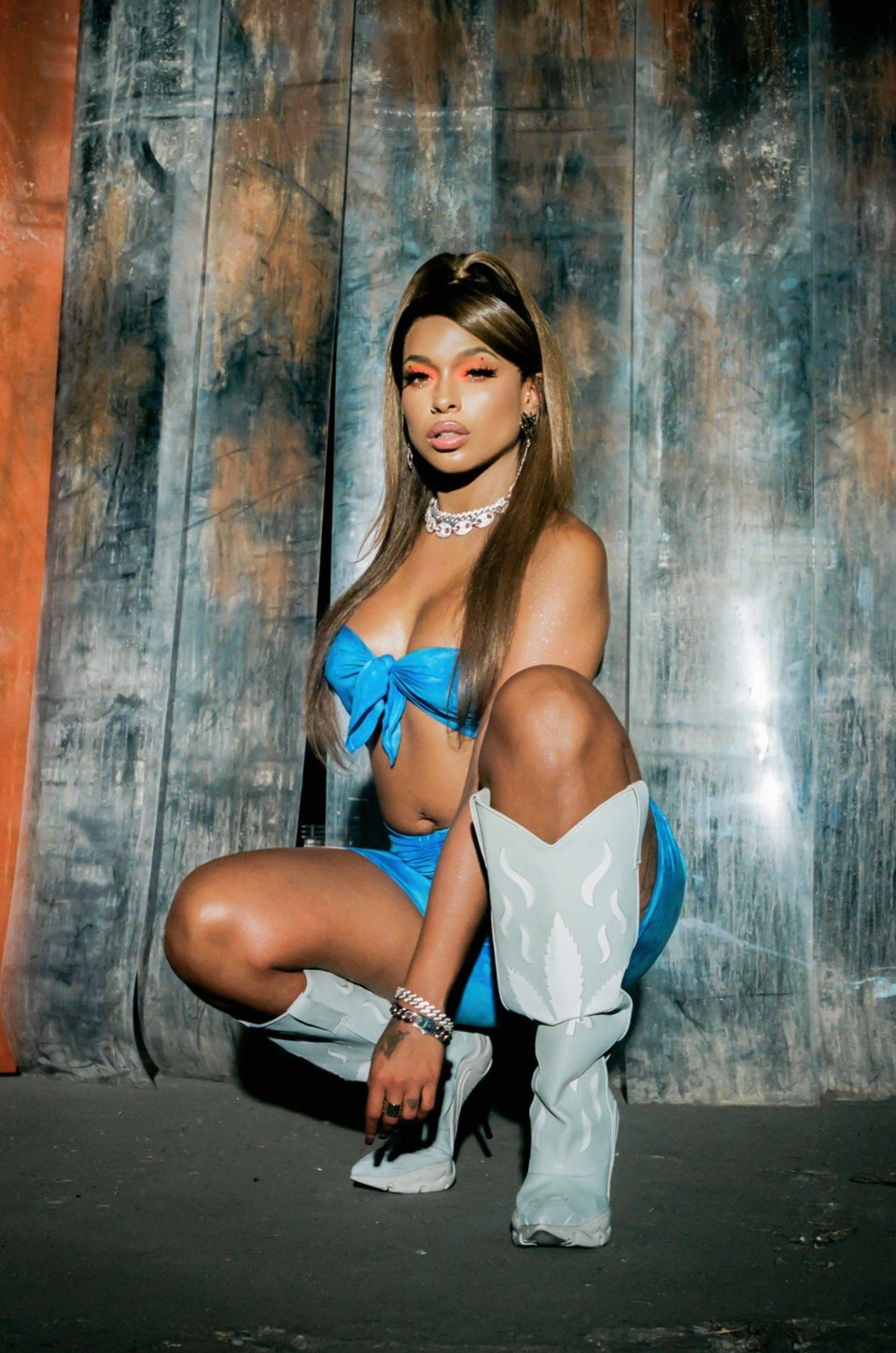 The first show will feature acclaimed New York rapper Princess Nokia, with Bushwick artist and mayoral candidate Paperboy Prince and Starchild & The New Romantic featuring in upcoming shows.
Rosenthal said working on Twitch gave the show a uniquely interactive element, more like a live comedy variety like SNL.
"A large part of what we are trying to build into the show is that improv nature to the convo. The musical guest and host they are set up in a studio in a way they are in constant conversation with the audience."
While Elsewhere Sound Space is mainly being done as an art project and fun collaboration with Twitch, Rosenthal said they did hope people would subscribe to the Elsewhere Twitch channel and that they might find a new revenue stream for the venue through it.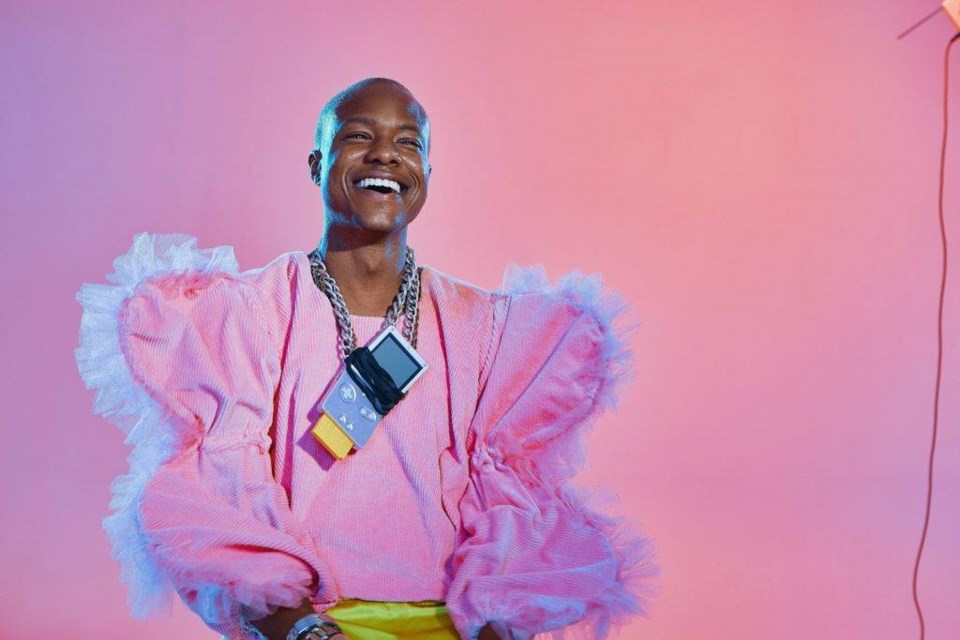 He pointed to tiered subscriber models seen on Twitch (and Patreon) where a small community of really dedicated fans could fund the content from a brand or creator they love.
Asked about venue's pivot from likely having a staff of bartenders and live music producers to a team of developers, Rosenthal said his staff were "all already a bunch of nerds in various ways."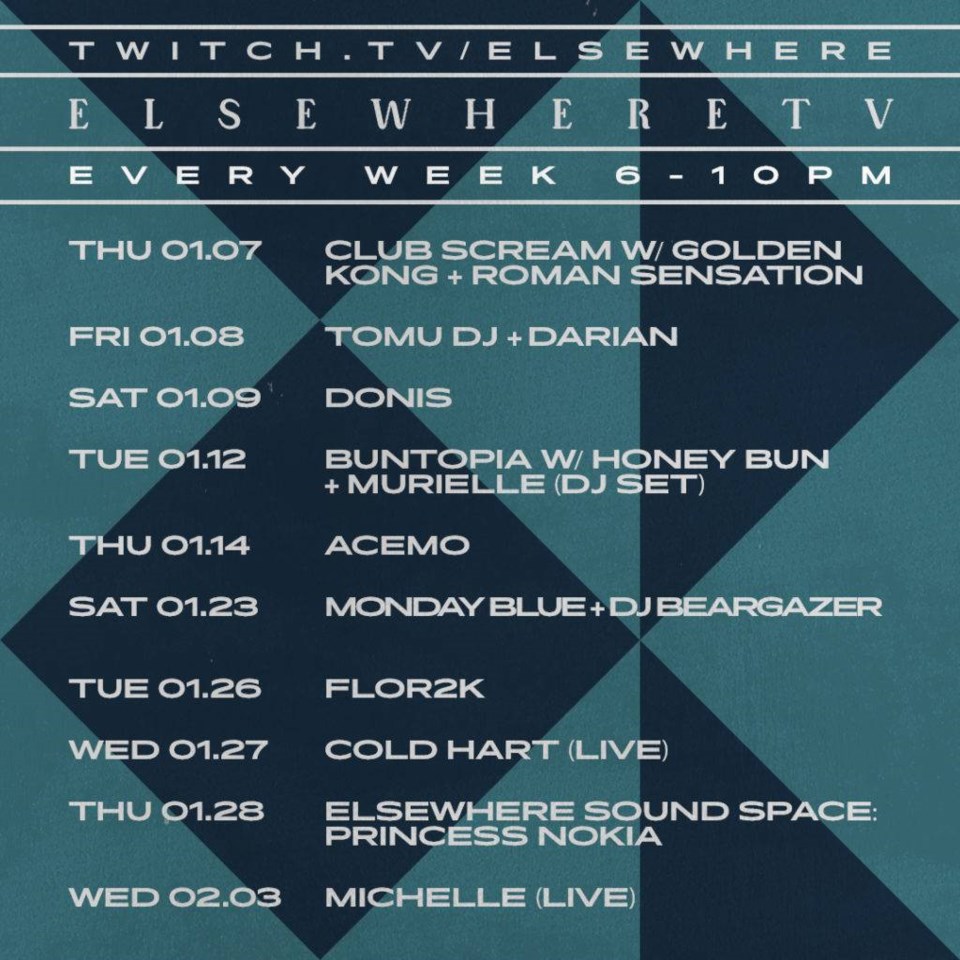 Friends in the community have helped with the Sound Space project and coding, and Rosenthal assures the Bushwick community that the venue will be back in the physical as soon as possible.
"The digital is amazing, but for folks around the venue and who miss it we are going to be back.
"We're ideally opening the rooftop back in the spring as it gets warmer, and we're hoping we can get back in summer."
Elsewhere Sound Space launches Jan. 28 and future episodes will live-stream on Twitch monthly on every fourth Tuesday. See the upcoming schedule here.