Before 2018, Brownsville-based rapper K Goddess wasn't thinking about a career in music. As a basketball player throughout high school and college, joining the WNBA was her main aspiration.
"Basketball was my main motivation to get out of the hood," Goddess said. "I went to college for basketball, but it wasn't until later that I realized everything I did revolved around music."
In college, K Goddess continued to fill up notebooks with poetry and mixed songs for her own enjoyment. Despite her dreams of wanting to play basketball overseas, it was her teammates who encouraged her to display her skills at a talent show, which opened up the possibilities of pursuing a music career.
"We all have multiple talents that we don't pay attention to," she said. "I always thought about being a singer, like on American Idol, but I can't sing worth a lick! But music has always been there, it's always just been a way to relieve stress."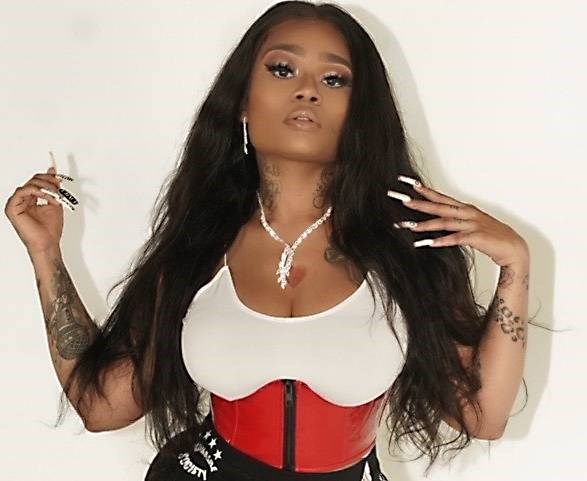 But thanks to her remix of British rapper Giggs' hit song "Whipping Excursion," her music career has taken off. As one of the first women to adopt Brooklyn's drill sound, which has roots in London, it was music producers in the United Kingdom who really started to take notice of the rapper. But K Goddess rejected deals in the U.K. to stay in Brooklyn.
"It's hard to get and keep New York's attention, that's why so many artists leave and go to L.A. or Atlanta," she said. "But Brooklyn is my backbone. I wanted to stay in Brooklyn because my whole story is Brownsville. I want them to respect my name."
"It's hard to get and keep New York's attention, that's why so many artists leave and go to L.A. or Atlanta... But Brooklyn is my backbone. I wanted to stay in Brooklyn because my whole story is Brownsville. I want them to respect my name."
K Goddess's music has always been a storytelling tool, giving listeners insights into growing up in Brownsville. Since 2017 she's released three mixtapes: Diary of a Goddess, Big Goddess V1, and, most recently, The Arrival. While her music has roots in gangster rap, K Goddess's sound is versatile. Her music showcases various flows and sounds, but it still remains true to Brooklyn.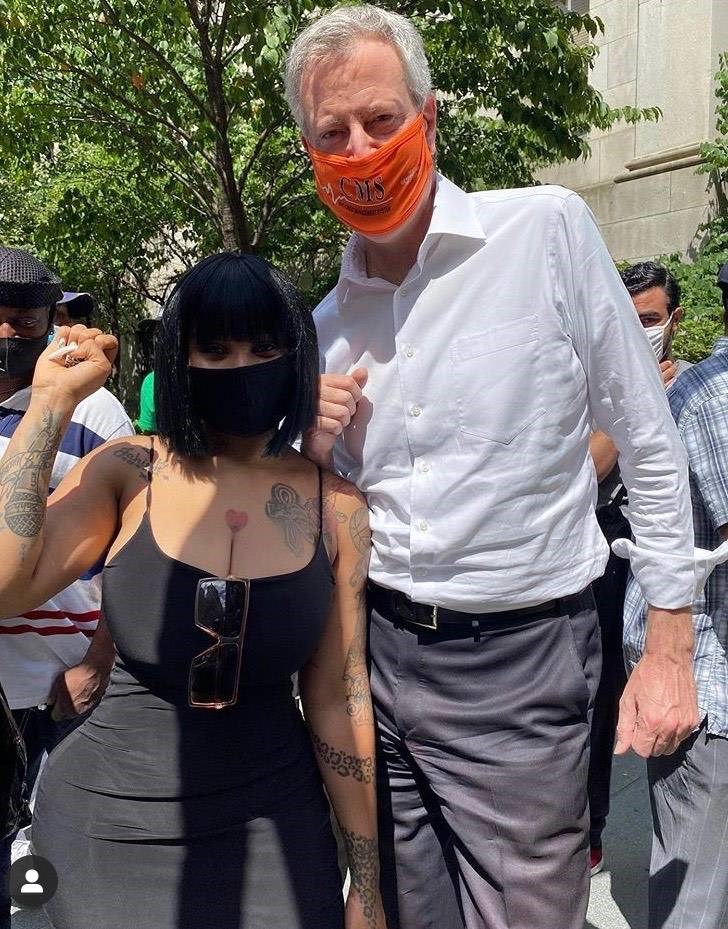 Brownsville, a place that while marred by gang violence and police brutality, has also been a place where Black culture thrives. The "Woo" dance, popularized by the late Canarsie-based rapper Pop Smoke, has roots in Brownsville.
"Everyone is jacking the woo now, but it actually started in Brownsville around 2009, 2010," K Goddess said. "When we used to chill in the hood, I used to look up to the other rappers and we would have cyphers and dance."
Music has always been a bind for the community. When the pandemic began, K Goddess knew that she needed to help out a community facing turmoil during a difficult time. She started playing the "Loom Circle" game on Instagram and with funds from that, she gave over $30,000 to those in need and donated Pampers to single parents.
"When I was growing up my mother didn't always have hope, we had the community to help us," she said. "Now that I'm on the stage, I have to give back to my community and help the kids that are coming up, because the youth are our future."
Recently, the youth have been particularly vocal, especially in matters that concern police brutality. Many participants in Black Lives Matter protests have been young, and inspired by those who have come before them, they want to see a change in their communities. K Goddess, knowing first-hand the disastrous effects police brutality has on her community, also donated money to George Floyd and Breonna Taylor's foundations, but her anxiety keeps her away from actual protesting.
"I've been around multiple shootouts, I've seen people die before. I've experienced police brutality myself, so it all hits a nerve," she said. "I'd rather show support by donating to causes and making videos to encourage my fan base."
But the rapper's philanthropy doesn't stop there. New York City may be in phase four now, but there is no real timeline to when the pandemic will be over or when kids will be allowed back in schools. K Goddess hopes to donate school supplies, and laptops—if remote learning resumes for the school year—to the kids in need.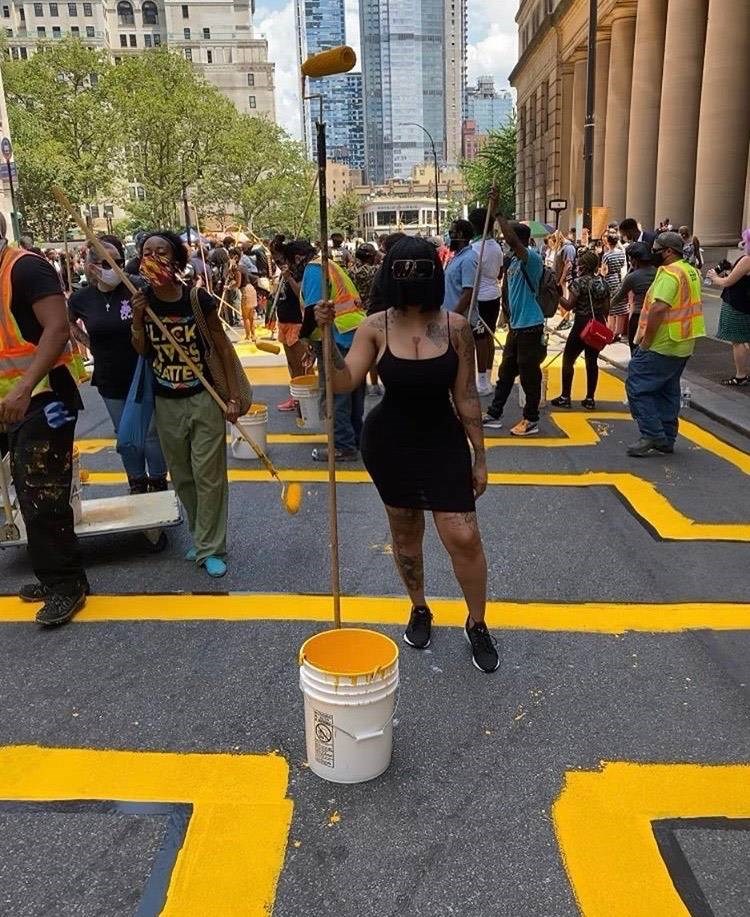 "I recently linked up with the community halls to help the Mayor's office with police brutality and to figure out what we can do to help our community," she said. "I just always thought I had a big mouth, but people are looking to me to be a spokesperson and to be the one to have these kinds of conversations."
While the world remains paused due to the pandemic, K Goddess is planning the next move for her budding music career. She's still releasing new music and ensures that coronavirus won't hold her back.
"K Goddess is going to be everywhere. If they don't pass me the baton, I'm taking it!"
K Goddess' newest single "Don't Ask" was released last Friday on all streaming platforms.