Brooklyn punk band Rebelmatic is known for its energizing live act and socially conscious messaging, and on Friday it added to it's well-respected catalogue by independently releasing the new single "Walk on Water."
The track is the first single from the band's forthcoming EP "Mourning Dove," and it is being released in conjunction with Black History Month.
Coming in at just over two minutes, "Walk on Water" is short but boundless with energy. A mosh-inducing burst of electric guitar and drums accented by sharp social commentary in its lyrics.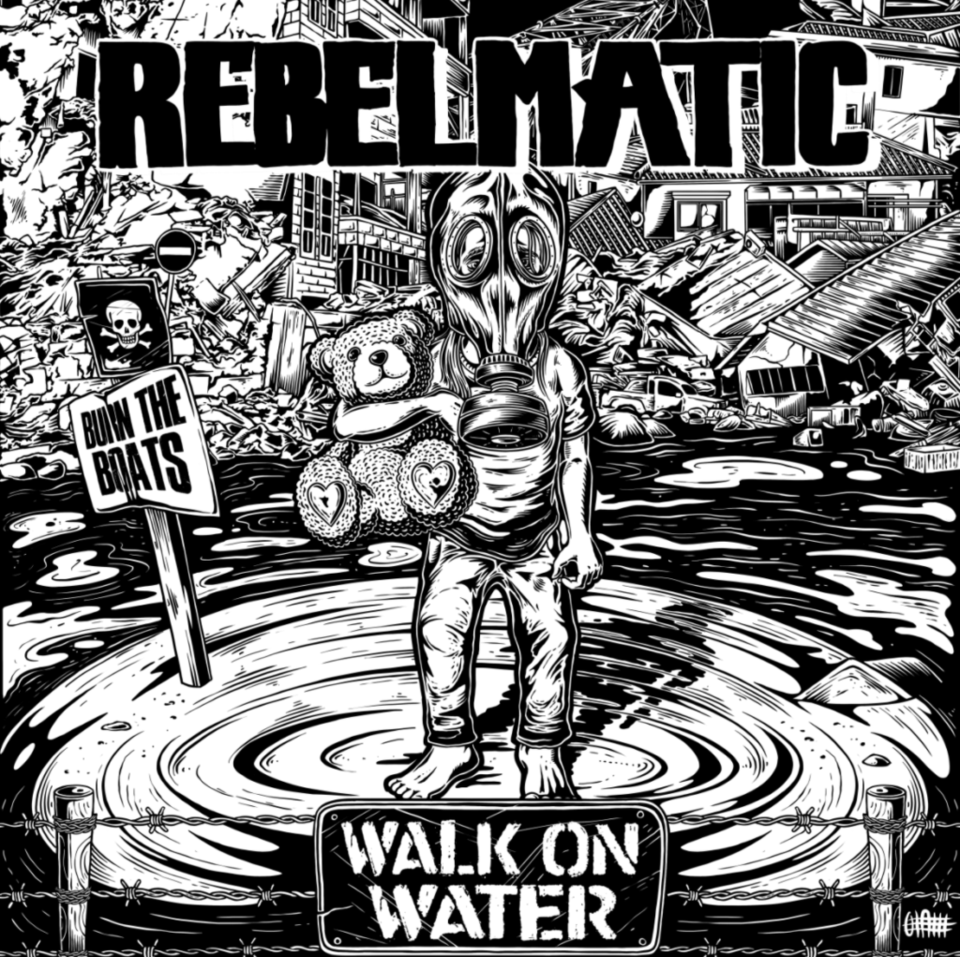 "Blood spilled like cheap wine / whole vibe contagious / unlock the shackle / bum-rush these cages / Jim Crow, red-lined / rights violated" Rebelmatic's frontman Creature declares on the track."
It may sound tough, but the song is actually one of hope, about "overcoming all the trials and tribulations that humans, especially Black people, had and have to overcome," the band says.
"The world has been interrupted. Locked down and in turmoil from the pandemic and social unrest, akin to psychological warfare," Rebelmatic said in a statement.
"The tune is admonishment for society's ills, a celebration of life and a simple reminder that if you've come this far it is a miracle, worthy of praise."
Rebelmatic, which describes itself as "James Brown in a Moshpit," was formed in 2009 and is led by vocalist and lyricist Creature, also known as Creaturenomics. It also includes bassist Karnage, guitarist Alkatraz and drummer Ramsey Jones.
The band's music is rooted in the traditional guitar-heavy punk rock sound, but features elements of Hip-Hop, Funk and Reggae. The group garnered attention throughout the pandemic when they hosted free "pop-up" live shows on the streets of Bushwick.
Rebelmatic's upcoming EP "Mourning Dove" will feature a collaboration with Angelo Moore, lead singer and saxophonist for the funk-metal band Fishbone. The EP follows the release of the band's fifth album "Ghost in the Shadows" in 2020.
Rebelmatic will perform at The Bowery Electric in Lower Manhattan on April 3 before embarking on a two-week tour with stops throughout the country.