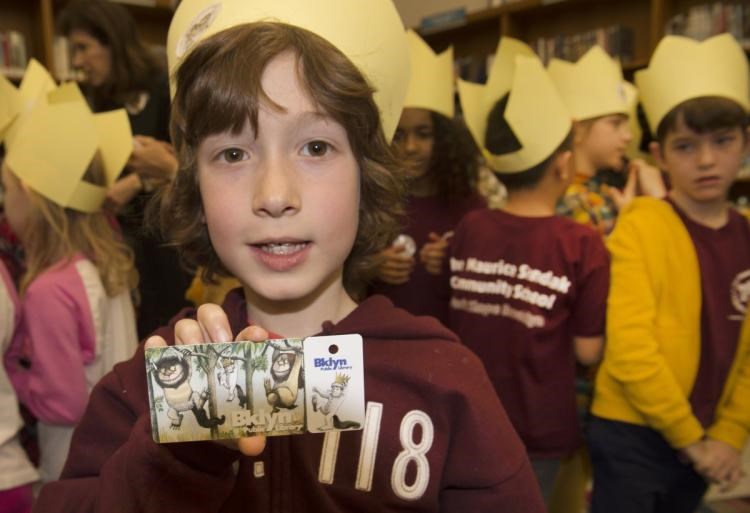 The Brooklyn Public Library got a little wilder when it presented a new "Where the Wild Things Are" library card on Tuesday, March 28, 2017, as NY Daily News reports. Hoping to inspire children to read more, the newly designed card features artwork from Brooklyn-born author Maurice Sendak's beloved children's book.
The launch event at the Brooklyn Public Library welcomed students from the PS 118 Maurice Sendak Community School who were the first recipients of the new card. Among the attendees was also iconic fashion designer Isaac Mizrahi who performed a vivid reading of "Where the Wild Things Are". Mizrahi, a Brooklyn native, designed the colorful cards which will be available to all children signing up for a library card. Also adult cardholders and other "big" kids can receive the new cards upon request.
The debut of the newly created library cards also comes as the Brooklyn Public Library pushes the New York City Council and Mayor Bill de Blasio for additional funding in this year's budget. If the request is approved, it will allow the libraries to remain open for seven days a week and to expand on much needed public programs such as Saturday and Sunday Storytimes, which include read-alouds, arts and crafts, and other activities.
As the late Maurice Sendak said himself: "And it is through fantasy that children achieve catharsis. It is the best means they have for taming wild things."