After months of sheltering in place, residents of Fort Greene and Clinton Hill have created a brand-new new tradition: a daily block party.
The event, known as "St. James Joy," attracts masked residents to what started out as a daily 7:00pm block acknowledgement to essential workers-- just clapping and cheering-- eventually blossomed into an all-out one-hour-only celebration, with music, drumming, whistles and more.
The rhythmic thump of house music now fills the warm summer air, as hundreds of revelers boogie in the brownstone-lined streets of St. James Place and Greene Street.
Little did they know, on June 26, they were in for a surprise: At one point, the music paused so the masked summertime revelers could gather in front of a house that became an opera stage — yes, opera.
"It's a perfect pairing — opera and an outdoor party," Imani Mchunu Grosvenor, the soprano who delivered an awesome rendition of "Summertime" from the classic opera Porgy and Bess, told BK Reader.
During her presentation, many in the captivated audience pulled out their mobile phones to capture the performance. They roared with adulation after Imani's final note.
But the show wasn't done. Paul Grosvenor followed his wife's performance with "Votre Toast" (Toreador Song) from the opera Carmen. His powerful baritone voice also knocked the crowd off its feet.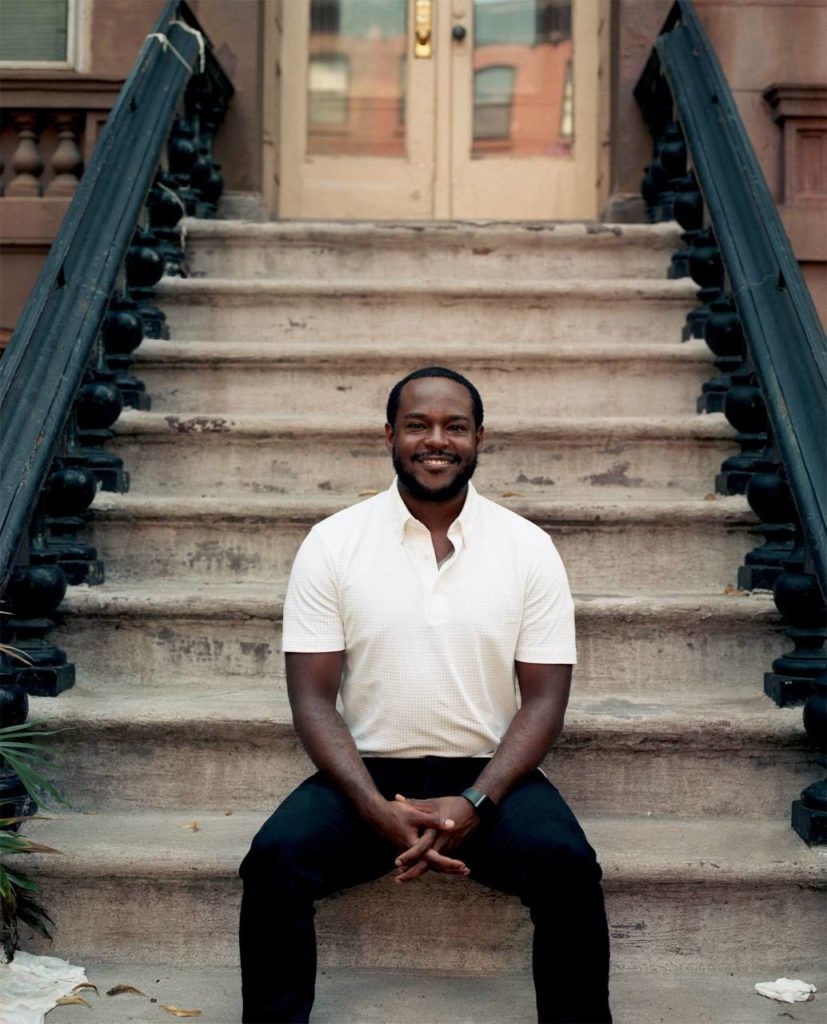 "I don't think I've had a performance experience like that before," Paul said, recalling days later the joy he felt from the audience's engagement and loud applause.
The couple is on a mission to make opera more approachable and accessible to people. They want to create more performance opportunities at venues like block parties and festivals where jeans and T-shirts are welcome and where people can engage with opera as they do with other genres of music.
"It has always been a dream of mine to couple those energies and those types of events together with opera - having opera at a party where people come as they are and just enjoy some good music," Paul said.
Imani and Paul, who recently celebrated their second wedding anniversary, both attended Fiorello H. LaGuardia High School of Music & Art and Performing Arts at Lincoln Square.
Paul, a Bedford Stuyvesant native, had his first real encounter with opera when his high school teacher "basically forced" him to audition for the school's annual operetta.
"I wasn't really interested in doing opera," he recalled. "I was more interested in being an R&B or a jazz singer."
Nevertheless, he landed the lead role in The Mikado by W. S. Gilbert and Arthur Sullivan.
"Just the experience of learning a role, the costumes, makeup, audience, orchestra, performance - all those elements together - is what got me," he said. "I just love the whole thing."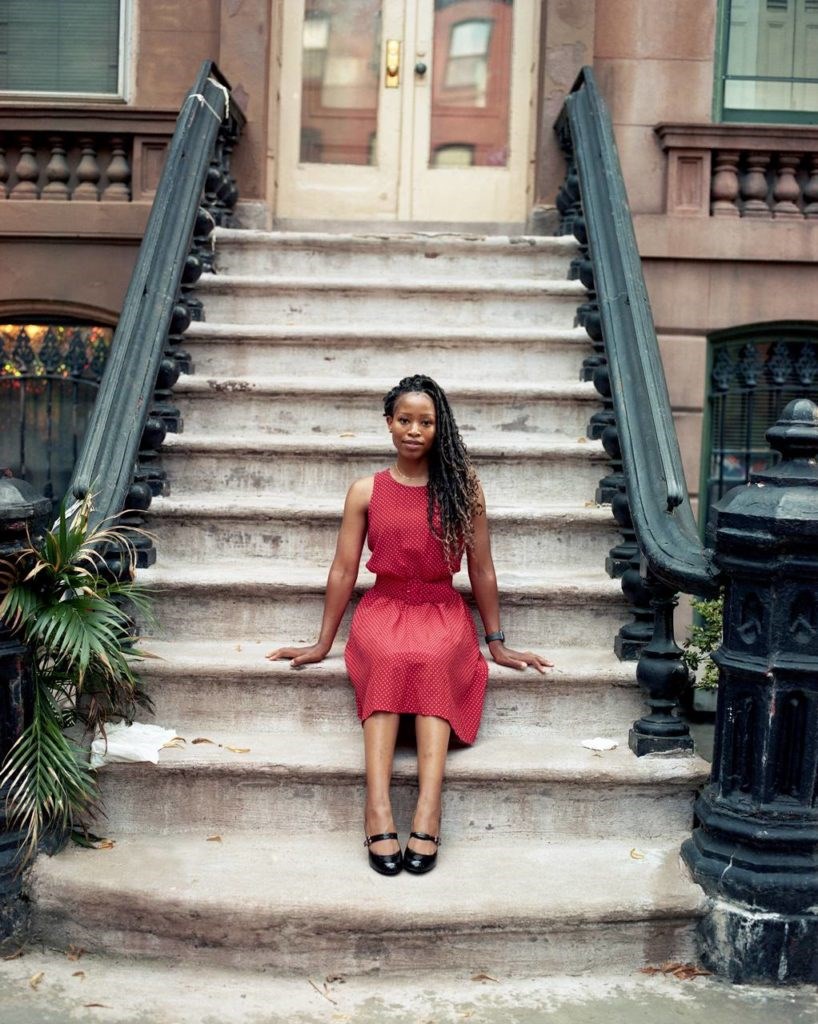 For Imani, who grew up in Harlem, her love of opera was sparked from watching the celebrated soprano Kathleen Battle perform at Carnegie Hall during her high school sophomore year.
"I saw this amazing, tiny Black woman sing spirituals and just the gamut of classical music fill Carnegie Hall," she recalled the event at which Spike Lee, Alicia Keys and Lynn Whitfield were in attendance.
Although they went to high school together, it wasn't until college that they got to know each other. The couple became friends at the University of Michigan, where they studied voice performance as music majors.
"Two young Black opera singers from New York who decided to go to the Midwest for college, naturally, we were going to find each other," Imani said with a slight chuckle.
Indeed, the opera world is largely White — for performers and audiences. People often raise an eyebrow when they see a Black opera singer on stage. Black performers often face stereotyping and racism that can lead to a feeling of isolation.
However, opera now faces a racial reckoning prompted by the recent protests against police brutality targeting Black people.
Paul said he didn't have to deal with those issues in the beginning because his high school was diverse. There was no hint that opera was not a genre for Black people because his school produced great Black opera singers. At that early stage in his career, Paul joined a network of Black opera singers.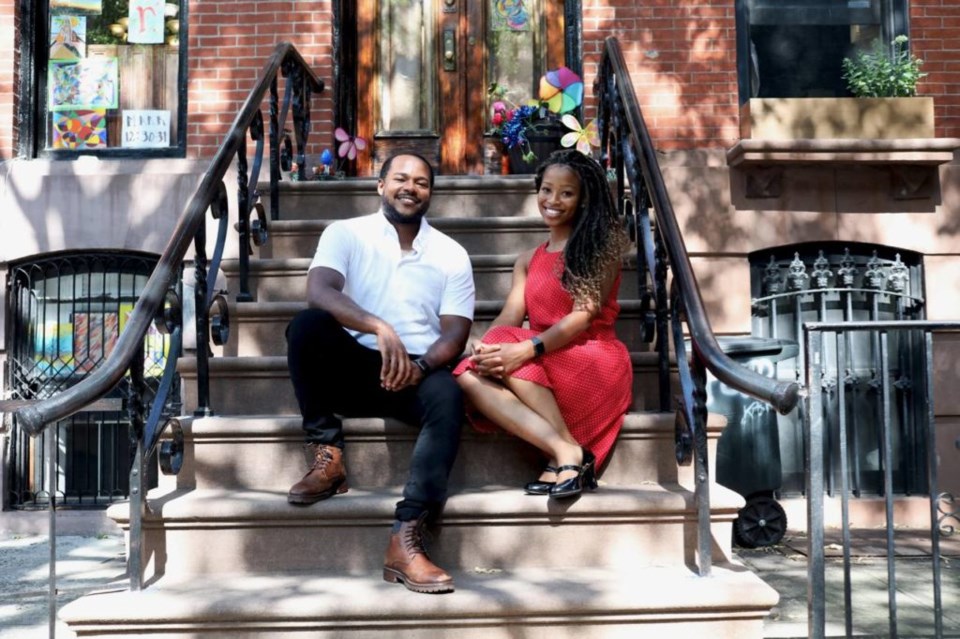 "Down the line, though, it was a different experience, where we are often the only one in the cast," he said, adding that Black people who find themselves being the only person of their race in the room typically feel the pressure to exceed expectations.
"In my case, that pressure helps me rise to the occasion and never be seen as unprepared," Paul stated.
As the couple advance in their careers, they are seeking opportunities to reach nontraditional opera fans.
"We are not trying to change how opera is done but trying to show a different way to do it," Imani said. "I love to look out into the audience, in an outdoor festival atmosphere, and see people bringing their children and their dogs."