Wednesday was a great day in New York, at least for those gathered early morning at Fulton Street's Black Lives Matter mural.
Dozens of Black creatives and artists came together to celebrate and document their roles at the center of art and activism for group photograph 'A Great Day in New York.'
Organized by The Billie Holiday Theatre and Walk Tall Girl Productions, the photograph commemorated the 62nd anniversary of the original photo 'A Great Day in Harlem' and celebrated the legacy of Black activism in the arts.
The original photograph was taken on August 12, 1958, in the midst of the burgeoning civil rights movement. A legendary group of Black jazz artists gathered in Harlem for an extended reunion and were captured in the iconic photo.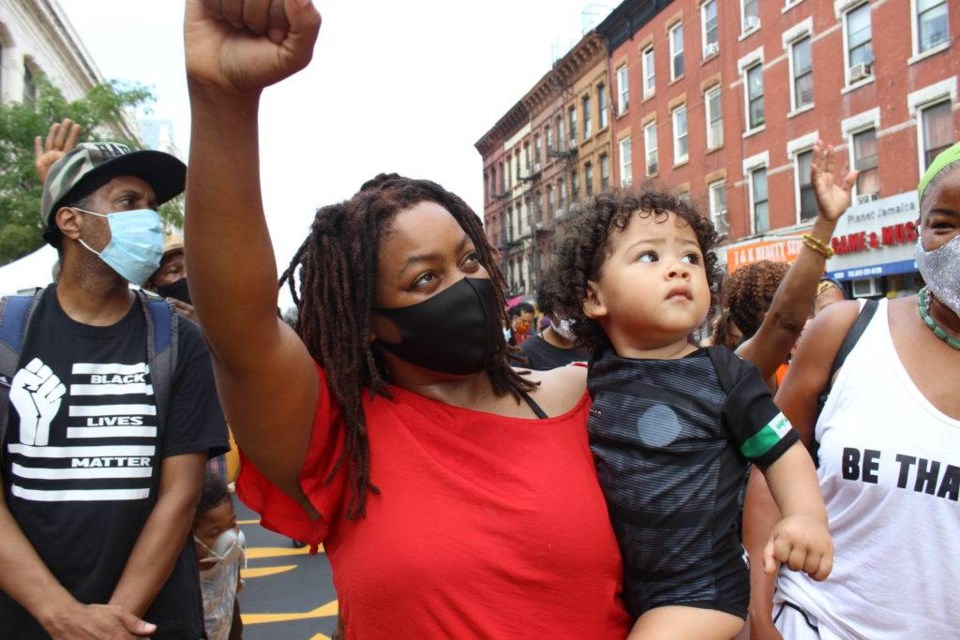 A statement from The Billie Holiday Theatre said: "Galvanized by demonstrations against racially-motivated violence and systemic racism, we find ourselves at the beginning of another civil rights era. And once again there is the need to document Black artists who are centered at the intersection of arts and activism."