In case you didn't know, BK Reader has the 411 on what's poppin' in Brooklyn: THE best, the flyest and the most robust events calendar in Kings County!
Because it's the weekend and you're special, BK Reader has pulled together our calendar picks of the hottest events in Brooklyn to keep you entertained!
Say "no" to FOMO, and just thank us later … Or go here to check out the calendar, and choose for yourself!! And oh yeah, feel free to upload your events here too!

FRIDAY
WHAT: Mayday Space's 5th Annual Social Justice Holiday Market
WHEN: Dec. 9, 5:00pm-9:00pm
WHERE: 176 St. Nicholas Ave., Brooklyn, NY
PRICE: Free
Mayday Space's 5th annual Social Justice Holiday Market returns to Bushwick as the premier destination to stock up on politically-conscious gifts for your loved ones. The weekend gathering will feature a broad, curated selection of high-quality items including upcycled clothes, handcrafted jewelry, posters celebrating protest movements, massage oils, house plants, herbal remedies, skincare products, and one-of-a-kind works of art. Highlights also include festive drinks, food vendors, kids activities, holiday portraits, card-writing to incarcerated people, and music to keep the vibes going.
Most vendors are people-of-color, immigrant, queer, women, low-income and/or longtime local residents. Some vendors are worker-run cooperatives and others are donating proceeds to causes ranging from immigrant and refugee defense work to reproductive and workers' rights initiatives.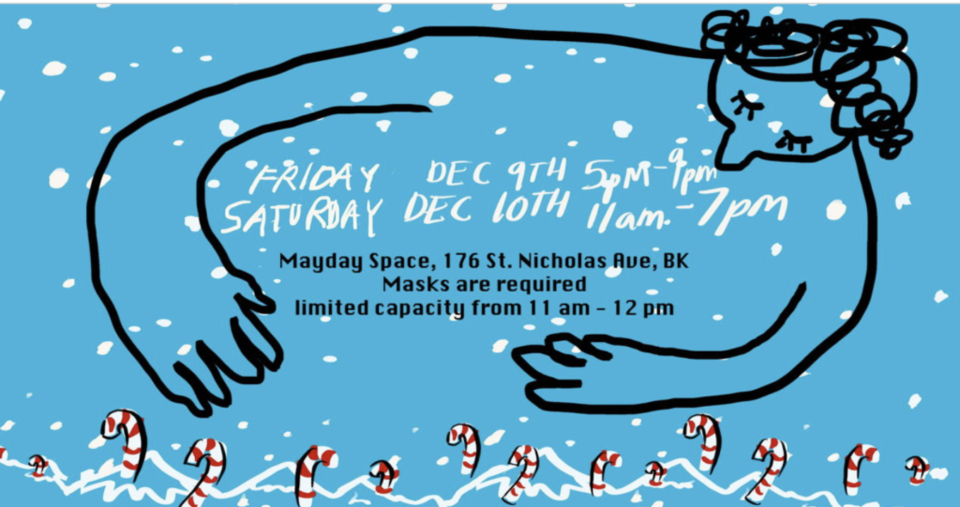 WHAT: Talib Kweli LIVE at Brooklyn Bowl
WHEN: Dec. 9, Dec. 10, Doors at 6:00pm, Show at 8:00pm
WHERE: 61 Wythe Ave, Brooklyn, NY
PRICE: $33.42
Multi-hyphenate hip hop icon and Brooklynite Talib Kweli joins events producer and jazz musician Dudley Music for a two-night spot at the legendary venue, Brooklyn Bowl. Expect genius-level lyricism and all of Kweli's genre-defining hits.
"I'm a touring artist. I'm an artist that's internationally known. I'm not just a local artist at this point in my career. I'm cognizant of the fact that what I do is beyond where it started. I'm trying to reach the apex of where I am now, but without turning my back on or dismissing what I've done before," Kweli said, according to the Brooklyn Bowl.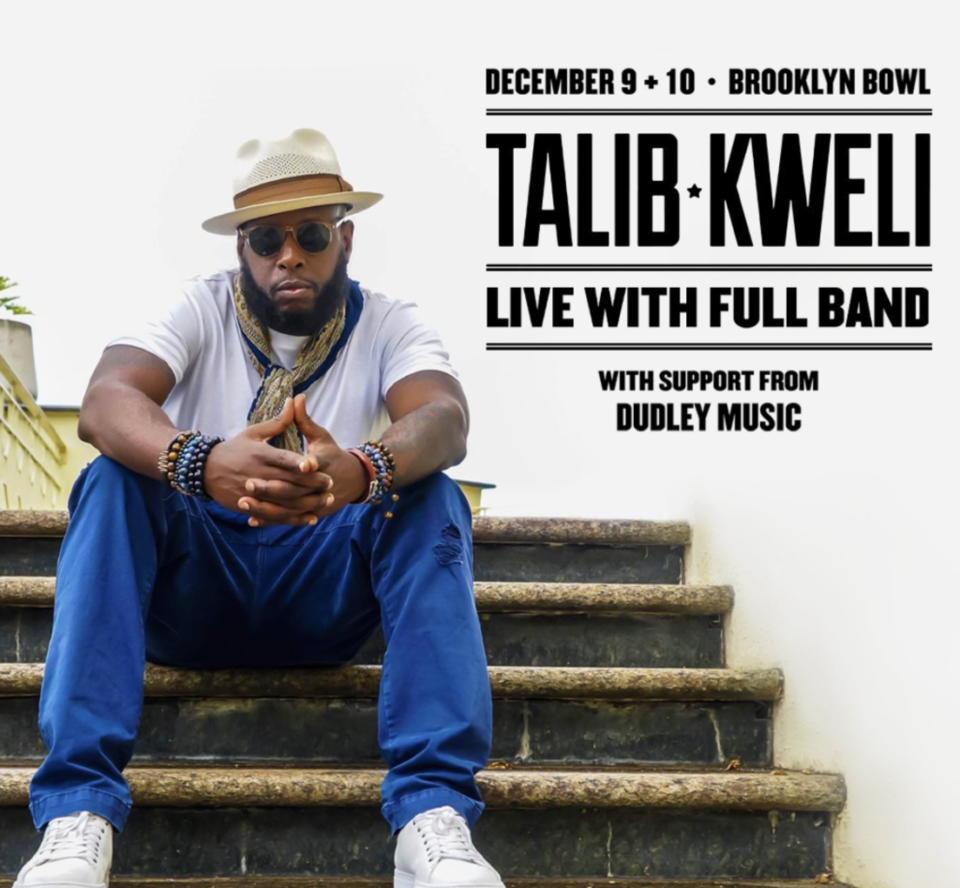 WHAT: Bed-Stuy Gateway BID Winter Wonderland: Caroling in the Plaza
WHEN: Dec. 9, 4:00pm-8:00pm
WHERE: Marcy Ave. between Fulton St. and MacDonough St., Brooklyn, NY
PRICE: Free
Join Bed-Stuy Gateway BID Winter Wonderland presented by Wells Fargo as it continues to spread Christmas joy with Caroling in the Plaza. Every Friday until Dec. 23, Bed-Stuy Gateway BID invites you to join them as they team up with local houses of worship to make a joyful noise in celebration of the holiday season.
"We are truly excited to join Neighborhoods Now and its team of experts in bringing to the Bedford Stuyvesant community an evergreen tradition that will last a lifetime," Dale Charles, executive director of Bed-Stuy Gateway BID, said.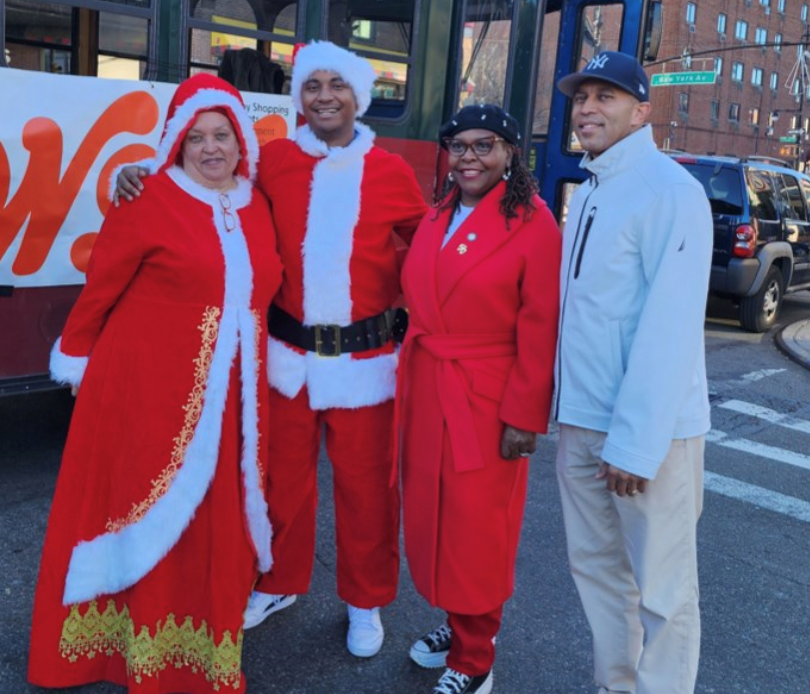 SATURDAY
WHAT: Bargemusic: Masterworks Series
WHEN: Dec. 10, 6:00pm-7:15pm
WHERE: Bargemusic, Fulton Ferry Landing, Brooklyn, NY
PRICE: $35
Moored in Brooklyn just under the Brooklyn Bridge, Bargemusic presents great music year-round. Walk across the gangplank of a renovated coffee barge into a "wonderfully intimate wood-paneled room with thrilling views of lower Manhattan and excellent acoustics."
Experience why critics call Bargemusic "the perfect chamber-music hall" and why artists say it is "unlike any other place in the world to perform." Saturday's performance will feature Mark Peskanov and Rita Sloan playing Bach Complete Sonatas for Violin and Keyboard.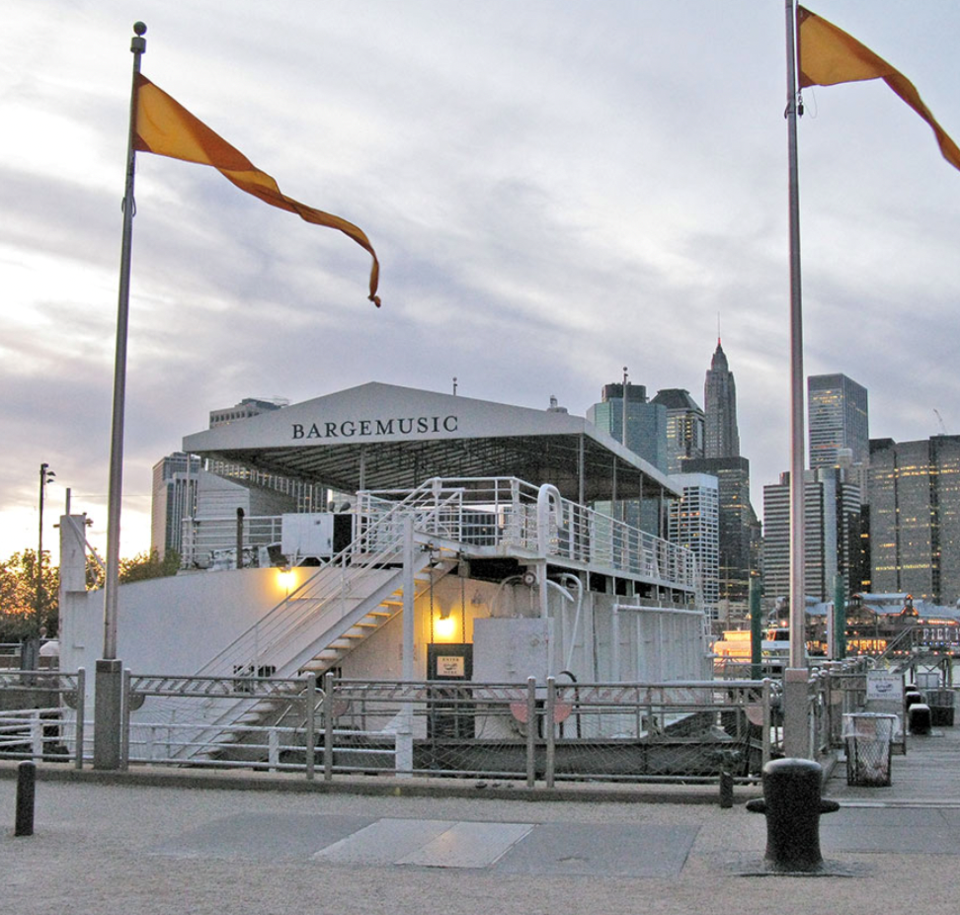 WHAT: NYRR Frosty 5K
WHEN: Dec. 10, 8:00am-10:00am
WHERE: 95 Prospect Park West, Brooklyn, NY
PRICE: Free
Kick off the winter running season and run with purpose at a festive 5K on Saturday, Dec. 10, that benefits Rising New York Road Runners. Participation in the race helps fund free, year-round youth and community programs and events serving kids in New York City's five boroughs and across the United States.
WHAT: Papi Juice Vol 73 - Papi's Home
WHEN: Dec. 10, 11:00pm-'til late
WHERE: 599 Johnson Ave., Brooklyn, NY
PRICE: $25.70
Papi Juice is an art collective celebrating the lives of queer and transgender people of color. Since Papi Juice's inception in 2013, the collective has been changing the face of nightlife in New York City and beyond with intentional platforms for artists of color including panels, workshops, artist residencies, performances and, of course, fabled DJ sets and all-night parties. For its 73rd party, Papi Juice will host artists at Elsewhere Space in Bushwick.
Lineup below:
HALL - Sevyn Love, Kim Anh, Big Gay Idiot DJ, Tygapaw, Oscar Nñ, Adam R.
ZONE ONE - Zuri Adia, DonChristian (DJ set), x3butterfly, Fashion
LOFT - Tivali, Who Invited Evan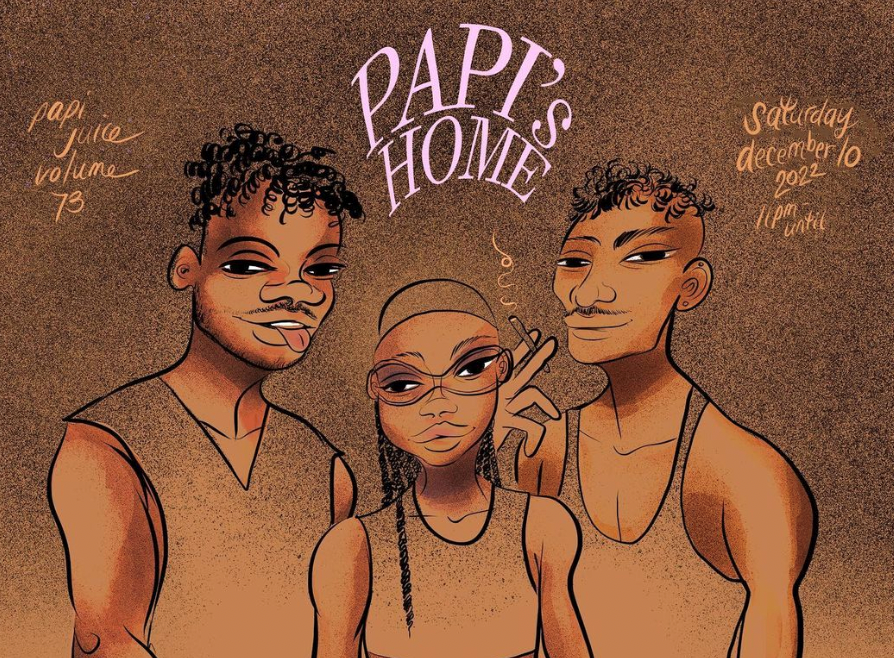 SUNDAY
WHAT: Family Art Workshop - CLAY with Mixed Media
WHEN: Dec. 11, 1:30pm-2:30pm and 3:30pm-4:30pm
WHERE: 183 Lorraine St., Brooklyn, NY
PRICE:$63 to $125
Learn and create artworks together at an artist's studio! Led by Syma, a ceramic artist and museum educator, this single-session, hour-long, multi-generational, Sunday afternoon workshop is a unique and memorable experience for kids ages 4 and up with their adult companions.
Intimate, semi-private sessions (maximum 5 people) ensure individualized attention, while Syma's hands-on activities spark creativity and excitement for all ages. Unlike other art classes, participants in these workshops will be encouraged to think like artists, using the workshop time for experimentation with, and exploration of, themes, materials, and techniques. Recent activities have included fantasy animals from air dry clay; small woven pouches for cell phones; simple print-making; and paper clay with gold foil wearable jewelry.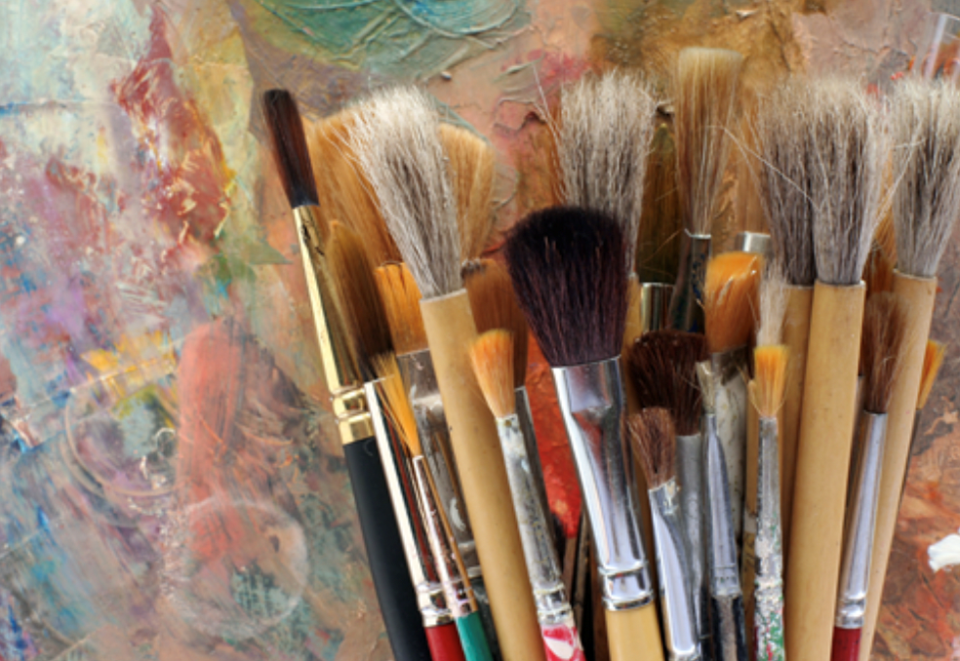 WHAT: Soul Holidays Brunch
WHEN: Dec. 11, 12:00pm-7:00pm
WHERE: Address given to ticket holders upon purchase
PRICE: $49.37
It's the most wonderful time of the year! The Annual Soul Holidays Brunch in collaboration with SB Sounds DJs returns. This year's theme is Winter Wonderland. Dress to impress because it's Mariah SZN! We show out, come find your X-Mas boo, and there will be photographers and videographers to capture it all. We will be offering a catered buffet-style food so please come hungry to feast & a complimentary 3 hour open bar.
Liquor Sponsored by Ten to One Rum and For Life Tequila!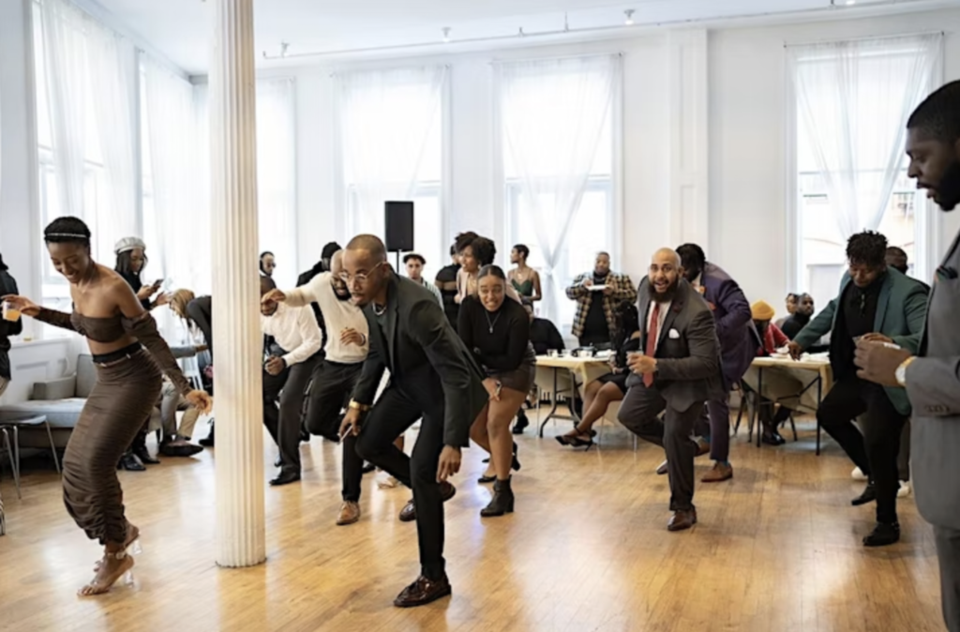 WHAT: GET LUCKY GALLERY EXHIBIT AT CITY POINT
WHEN: Dec. 11, 12:00pm-7:00pm. Additional dates are available here.
WHERE: 445 Albee Square West, Brooklyn, NY
PRICE: Free
GET LUCKY features twenty-five diverse artists who have revolutionized the art scene worldwide through street art, graffiti, fashion, design, film, skateboarding, and music.
In the spirit of the holiday season, Get Lucky will showcase and sell giftable originals and personalized gifts – all heirlooms rather than trinkets. The mediums will include canvas, works on paper, mugs, puzzles, totes, sculptures, stickers, and custom work curated by Laura "Lulu" Reich and Koz.
Featured artists include: Al Diaz, Below Key, BG183, Chris RWK, Christian Hosoi, COPE2, EASY, Eli Reed, Eric Orr, FLASH, Jenna Morello, Key Detail, KIT 17, KOZ, Nite Owl, Pops Hosoi, SMF, Solus, Turtlecaps, WANE COD, WEN COD, Zered Bassett, Zimad, and more.