In case you didn't know, BK Reader has the 411 on what's poppin' in Brooklyn: THE best, the flyest and the most robust events calendar in Kings County!
Because it's the weekend and you're special, BK Reader has pulled together our calendar picks of the hottest events in Brooklyn to keep you entertained!
Say "no" to FOMO, and just thank us later … Or go here to check out the calendar, and choose for yourself!! And oh yeah, feel free to upload your events here too!

FRIDAY
WHAT: Veteran's Day School Holiday in Prospect Park
WHERE: 95 Prospect Park West, Brooklyn, NY
WHEN: Nov. 11, 12:00pm-5:00pm
PRICE: Free
Join Prospect Park Alliance when school is closed for the Veteran's Day holiday for family-friendly programming at the Prospect Park Audubon Center and the Carousel. Enjoy nature education activities, animal encounters, bird walks and more at the Prospect Park Audubon Center, and take a ride on the beloved Prospect Park Carousel. Activities include a family bird walk, pond water microorganism testing and a fun carosel.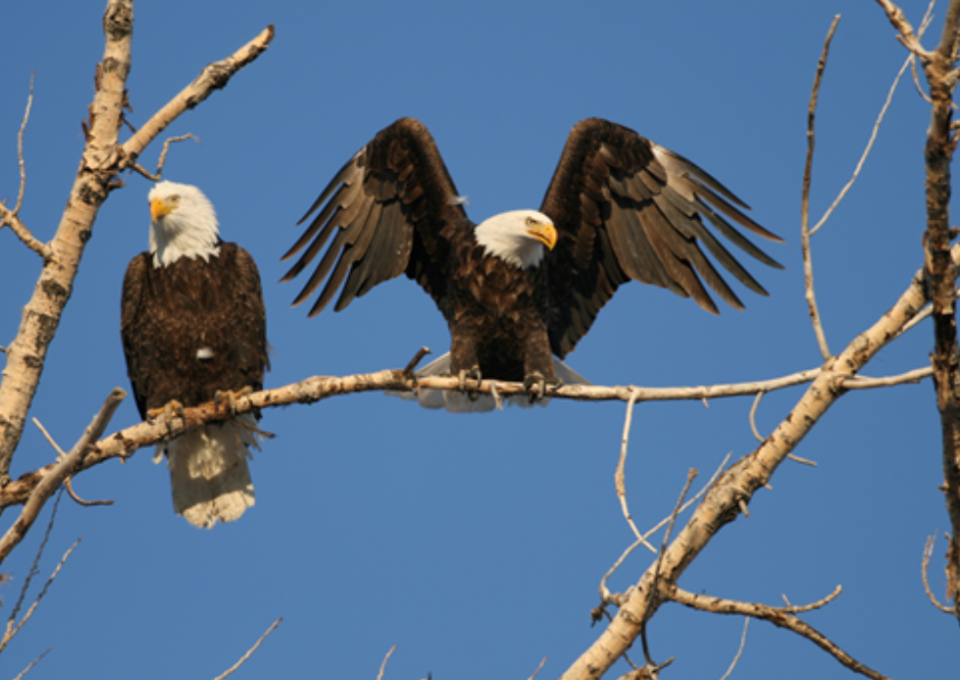 WHAT: The Edward Morgan Ballet Open Gallery Performances To Save The Forests
WHERE: 56 Bogart St., Brooklyn, NY
WHEN: Nov. 11, 6:00pm-8:30pm
PRICE: Free
As a part of its 25th anniversary celebration, The Edward Morgan Ballet, inspired by the artwork of Joyce Yamada, dances to heal the earth in a new creation. Inside the trees of Yamada's forest is a dancer connecting to mother earth. Windy, whistling music plays as the dancer moves the trees to life with a magical flow. Joined by other mystical beings of the forest, dancers will celebrate life and welcome the new life to come.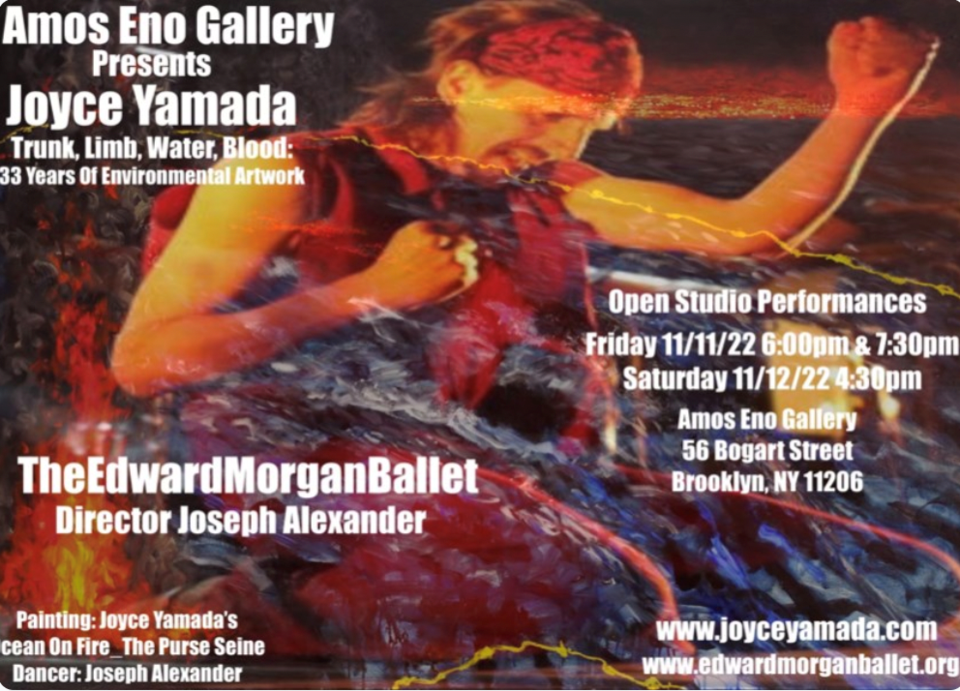 SATURDAY
WHAT: Bond Vet - Clinton Hill Grand Opening
WHERE: 524 Myrtle Ave., Brooklyn, NY
WHEN: Nov. 12, 12:00pm-2:00pm
PRICE: Free
Swing by Clinton Hill's Bond Vet Grand Opening event for custom tote bags, Dough Club donuts, treats from Peck's Food, photos on the 'red carpet' and tons of free swag, treats and raffles for every four-legged Brooklynite.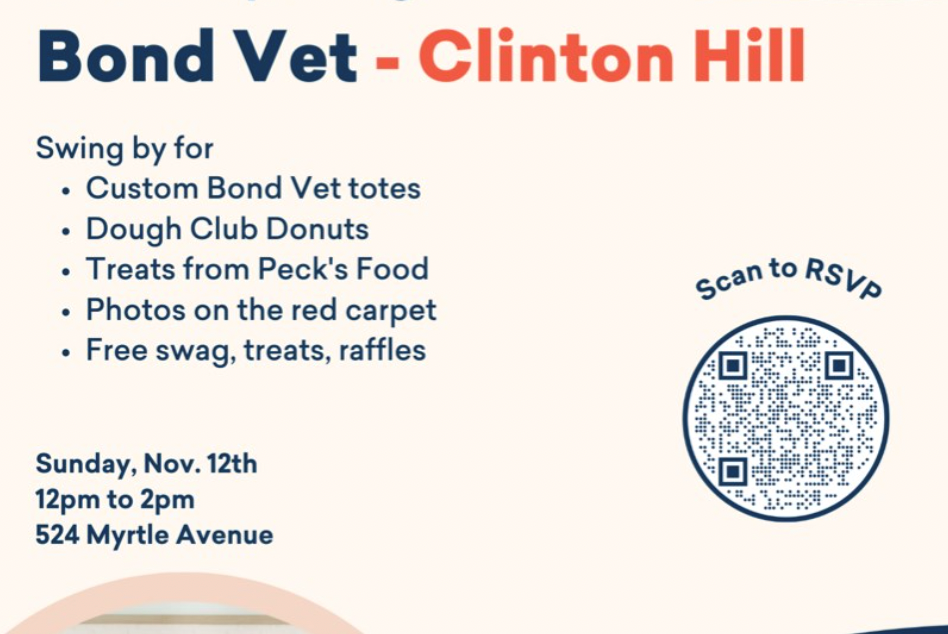 WHAT: Xuma-- The Festival of Cultures
WHERE: 1374 Ralph Ave., Brooklyn NY
WHEN: Nov. 12, 9:00pm-3:00am
PRICE: $44
Put on some dancing shoes and cut a rug to live afro beats, soca, dancehall and hip hop music featuring live, local Caribbean artists including Skinny Banton, Sedale and more. DJs include Elegance Sounds, DJ Day, Hardwaremuzyk and DJ Sic.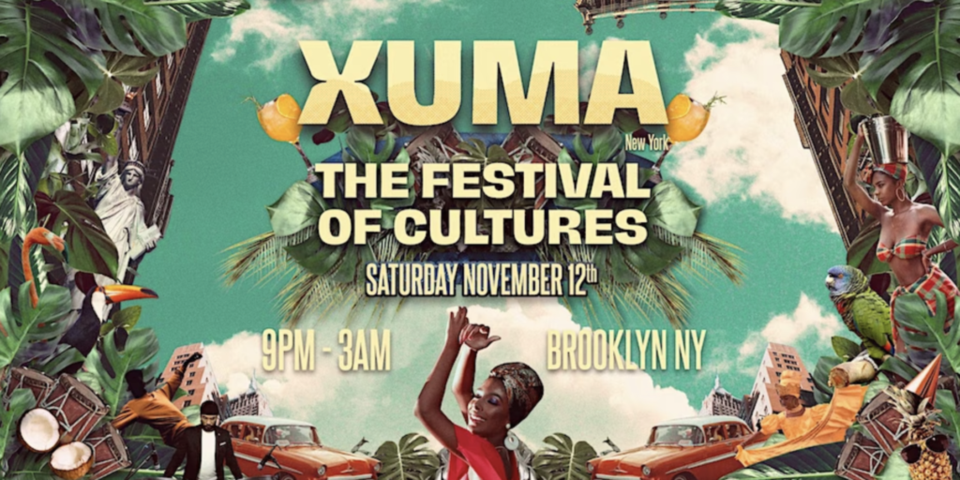 WHAT: Crunch Fitness Open House
WHERE: 691 Fulton St., Brooklyn NY and 330 Flatbush Ave., Brooklyn, NY
WHEN: Nov. 12, 7:00am-8:00pm
PRICE: Free
Come see what it's like to be part of the Crunch Fam: hundreds of classes, miles of cardio, state-of-the-art equipment, towel service, premium locker rooms, amenities, rockstar personal trainers and more. The open house runs all weekend, from Friday to Sunday.
SUNDAY
WHAT: Sixteenth Annual Brooklyn Children's Book Fair
WHERE: Brooklyn Museum, 200 Eastern Pkwy., Brooklyn, NY
WHEN: Nov. 13, 11:00am-4:00pm
PRICE: Free
The annual Brooklyn Children's Book Fair has returned! Bring your family and meet 40 of your favorite Brooklyn authors and illustrators as they share their latest books. This free event features storybooks, picture books, and graphic novels-including fiction, nonfiction, and poetry for book lovers from preschool through the middle grades. Throughout the day, children can enjoy a chat with an author or illustrator, get a book signed, and have fun drawing and coloring.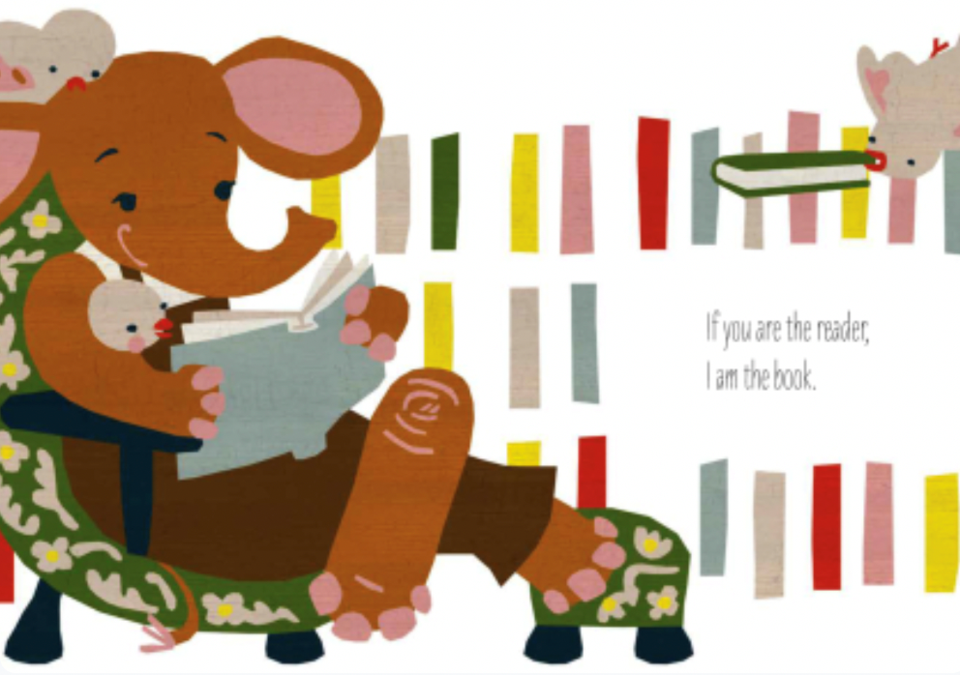 WHAT: Oshun - Vol. 2 - Release Show, Proda
WHERE: 599 Johnson Ave., Brooklyn, NY
WHEN: Nov. 13, 7:00pm-10:00pm
PRICE: $24.66
Oshun, a duo of New York-based afro-futurist musicians and vocalists, are releasing their second, highly-anticipated album. Join them for an album release party and performance at Elsewhere — the vibes will be magical.
Elsewhere is a community that values inclusivity, joy, and creativity. In order to make this space accessible for everyone, Elsewhere operates a strict zero-tolerance policy for harassment, discrimination or hate of any kind.