Growing up in East New York, artist and organizer Jamel Burgess didn't know the history of his neighborhood.
Now, he's creating an accessible multimedia digital archive complete with recorded oral histories focusing on the Black and Brown residents of the neighborhood, so that East New York's youth know the strength they are connected to.
"I want my archive to help people feel proud of our neighborhood, our home, and envision the next chapter, and to create a platform or two that can inspire, educate and activate folks to see themselves as changemakers," Burgess said.
Burgess is one of four creative practitioners selected to participate in The Laundromat Project's (LP) seventeenth annual Create Change Artist Development Program.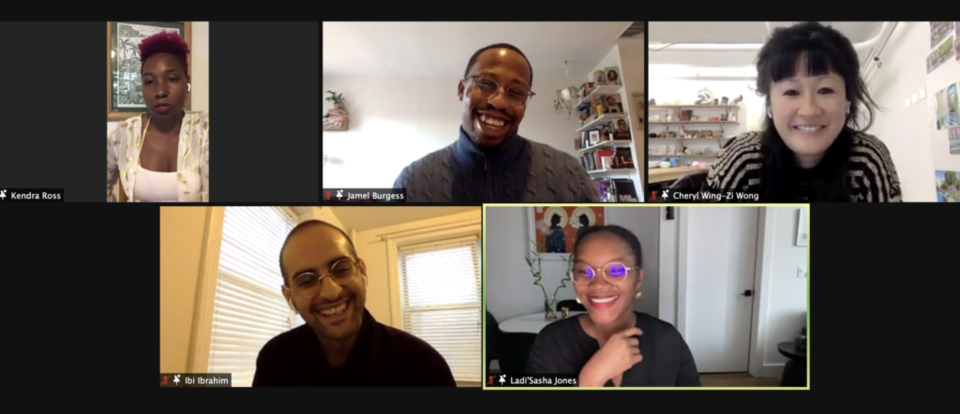 LP is based in Bed-Stuy and has been connecting artists and neighbors in communities of color to facilitate transformative public art projects since 2005.
The Create Change artists-in-residence will collaborate with New York City communities of color to develop and implement creative projects that strengthen community relationships and use the power of creativity for positive social change.
This year, the four artists in residence will focus on documenting the experiences in Chinatown, Bed Stuy, East New York, and the experiences of Yemeni-owned bodegas city-wide.
There are also 11 Create Change Fellows, eight of whom are Brooklyn-based.
Archiving and telling the stories
Artist-in-residence Ibi Ibrahim, a Bay Ridge resident, is taking his work citywide to create a photo and oral history project about Yemeni American bodega owners across the city, called Reclaiming Realities.
"There's an estimate of about 15,000 Bodegas that exist in New York City, and about half of them are owned or operated by Yemeni Americans," Ibrahim said. "There needs to be a platform for them to tell their stories, so I'm building one."
In East New York, Burgess is producing an accessible digital platform that includes oral histories called Archiving East New York.
He will work primarily with East New York's youth, in order to help facilitate their understanding of their neighborhood with their eyes on its future.
"One of my goals for my archival work in East New York is to document, through a historical lens, the strength that community members have displayed in the face of challenges," Burgess said.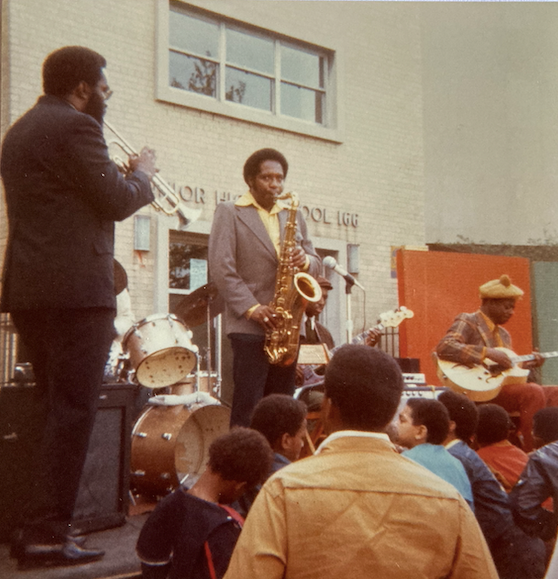 LP started as an initiative to meet communities where they were by bringing public art into laundromats throughout the city. Now, the organization has expanded to collaborating with community gardens, businesses and other public places where people gather.
So far, the organization has invested over $1 million into artists and innovative art projects in the area.
Looking back to look forward
In Bed-Stuy, Kendra J. Ross is creating The Sankofa Residency, a project on the neighborhood's history and an Afrofuturist imagining of what comes next for Bed-Stuy.
Sankofa is the Ghanian concept of looking backward in order to move forward.
"I see myself as plugging into a continuum, I think that culture, storytelling and art have been responsible for the transformation of Bed Stuy," Ross said.
"In my first iteration of this project, I learned how impactful the block parties were to connect people and transform the community. I really want to continue to be a beacon of holding those types of spaces."
Ross's project will include a series of dance performances taking place on-site at Bed Stuy's partnering businesses and organizations, like Bailey's Cafe and the LifeWellness Center, transforming them into a living gallery of Bed-Stuy's present, with nods toward the past and the future.
In Chinatown, Cheryl Wing-Zi Wong will create a digital storytelling project on the neighborhood through its built environment, called Reflective Urbanisms: Mapping NY Chinatown.
"I want my work to touch people both viscerally and give some concrete tools, resources, ideas, imagined in a creative way that people can really sink their teeth into," Ross said.