The future of video gaming is here in DUMBO.
Kids and grown-ups alike are donning white hazmat suits to play Beat The Bomb, a team-building, real-life video game experience which erupts neon paint.
The hour-long adventure is an interactive blast involving a series of games to earn extra time for the final challenge: deactivating a giant, colorful paint bomb. Even if they do beat the bomb, many teams ask to get blasted anyway, for the fun and for the 'gram.
Listed as a TripAdvisor Traveler's Choice and ranked in the top ten in Fun and Games in Brooklyn, the immersive video game has seen over 150,000 players since 2018.
"It's meant to engineer human connection," Alex Patterson, the creator and CEO of the game, said.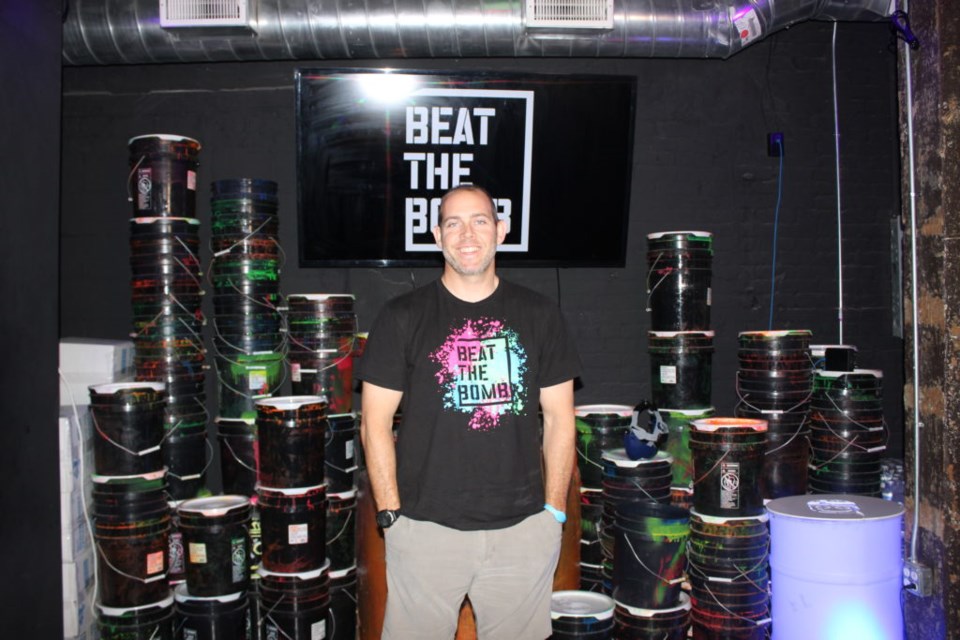 Patterson, who hails from Brooklyn Heights, first worked at a corporate law firm in the city and then worked in many roles for DUMBO's first obstacle course start-up Tough Mudder, where he learned what makes a game great.
"I made digital games so that the rooms can be reprogrammable so that you can come back and play the same set of rooms but it can be a totally different experience gaming-wise, and all the games make the team work together since their fate is tied together as a team," Patterson said.
The game also has an entirely virtual option, for teams who want to play remotely.
The current series of games include 10-minute challenges like getting across a room of red lasers, working together to repeat musical sequences, and figuring out how to move a paint-bomb-busting robot through a maze. In the last challenge, each team member gets one controller, which can only move in one direction, encouraging communication and teamwork.
And, at Beat The Bomb, if teams don't disarm the paint bomb they get blasted, giving the experience real stakes.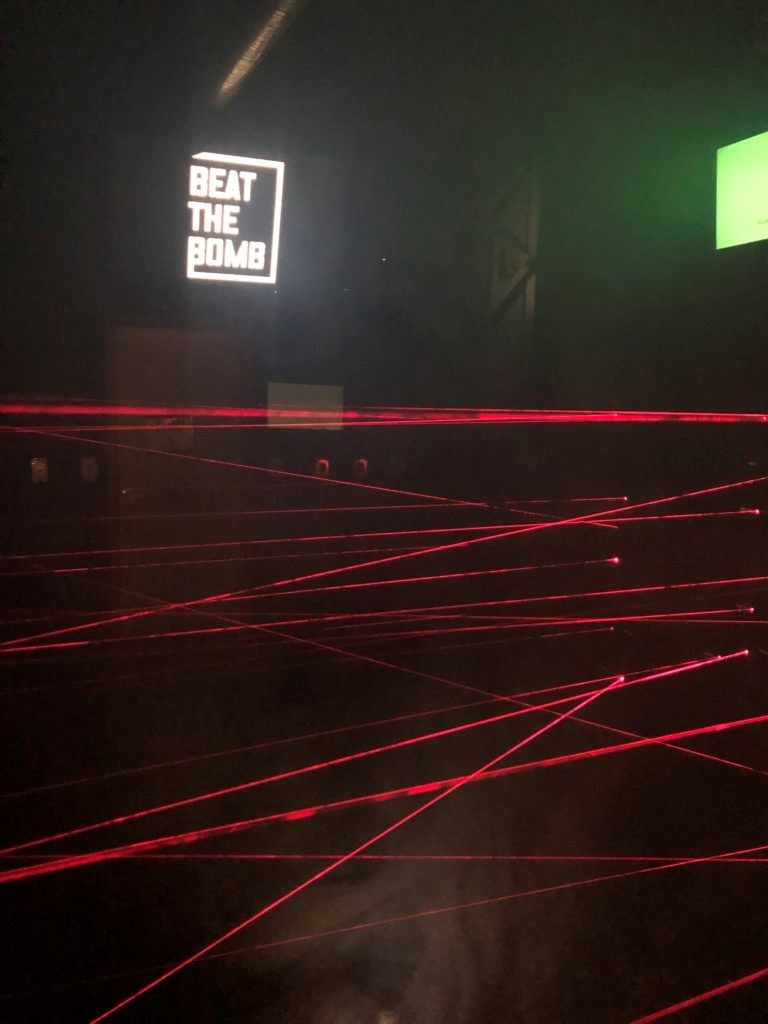 "Where this is all going is bigger than just a ticketed, 1-hour experience with a group of people—this is the future of live-action e-sports, and video games," Patterson said.
"Everyone knows that kids these days love video games, but it's not healthy for kids to be sitting down at a desk for that long."
"I know video games are super interactive and keep their minds stimulated but our game rooms are like stepping into a video game where you're now playing a live, active game that's making you do a lot of the same things that sports make you do, or being in a band or in a theater program. We're the first digital game that does that."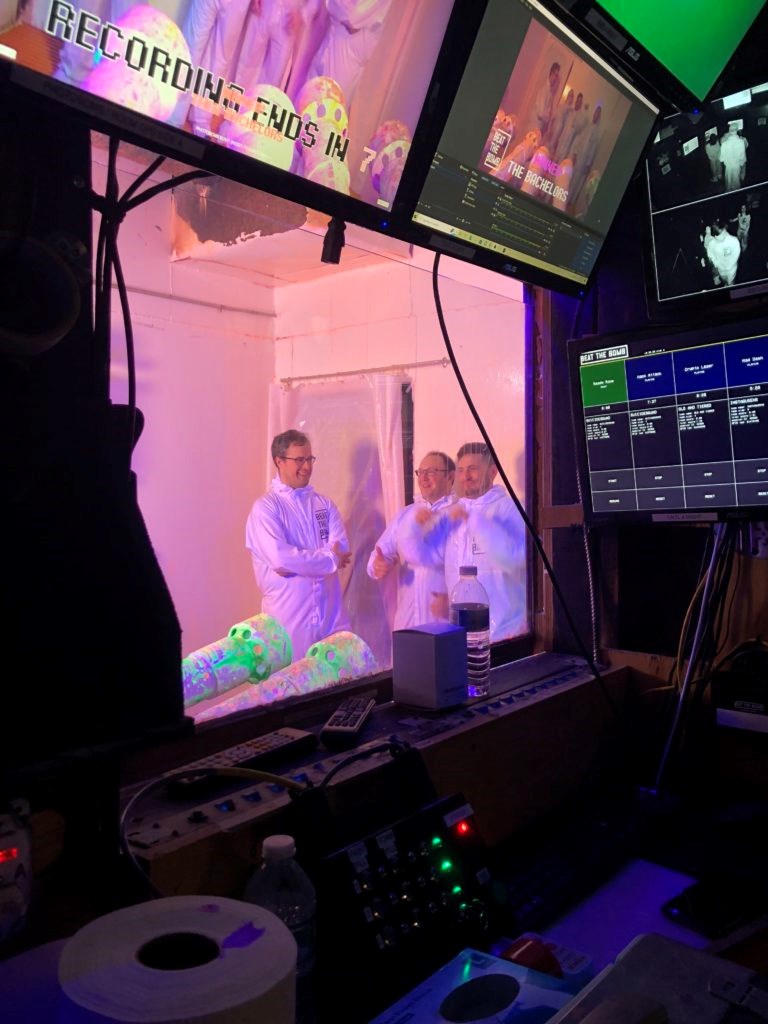 For ages 8 and up, everyone from elementary school groups to corporate groups and bachelorette parties are playing Beat The Bomb, Patterson said. Teams can play in groups of 4-6, or in two teams can compete against each other in a race to the finish line.
This summer, Beat The Bomb is also now serving fun snacks, beer, sparkling wine, seltzers, and champagne, including drinks from breweries in Bushwick and in Gowanus. Tickets start at $44.