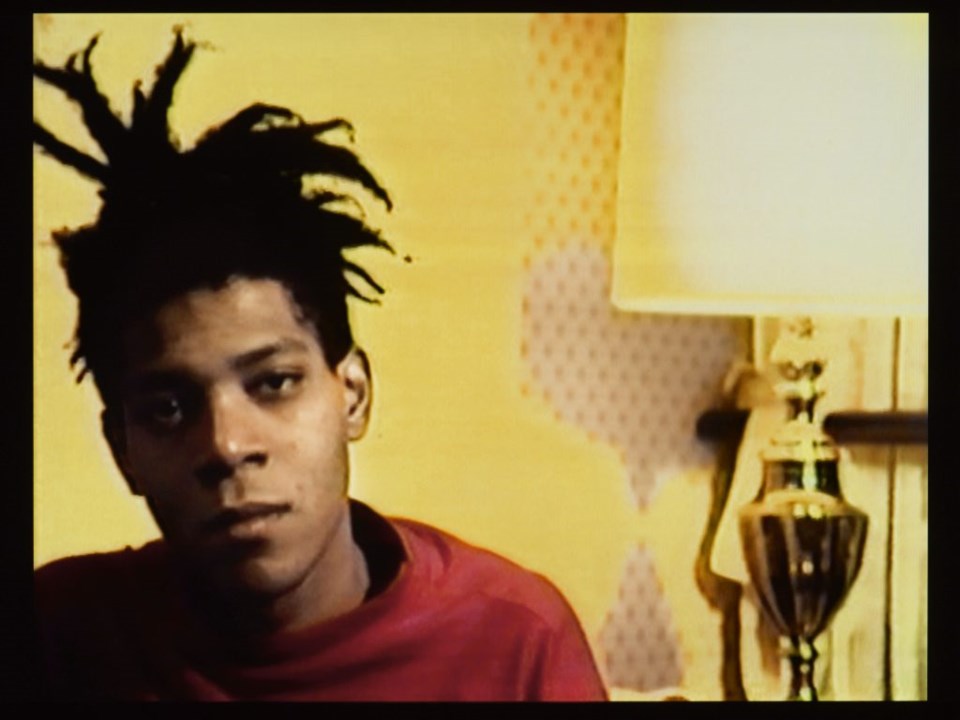 Jean-Michel Basquiat.
In the art world and in popular culture, he has become such a far-away-iconic and mystical figure, it's hard to believe that he was at his pique not so long ago-- in the 80s, when many of us were in our teens, 20s or 30s.
Born in Brooklyn in 1960 to a Haitian-American father and a Puerto Rican mother, Basquiat showed a precocious talent for drawing at a very early age.
In fact, his mother enrolled him as a junior member of the Brooklyn Museum when he was only six years old.
By the time he was a teen, Basquiat had earned the public's respect as a gifted graffiti poet and talented musician. By 1981, at the age of twenty, he was selling paintings to astute collectors in SoHo galleries where his shows often sold out.
Critics noted the originality of his work, its emotional depth, unique iconography, and formal strengths in color, composition and drawing. And By 1985, he was featured on the cover of The New York Times Magazine as the epitome of the hot, young artist in a booming market.Tragically, Basquiat began using heroin and died of a drug overdose in 1988 when he was 27 years old.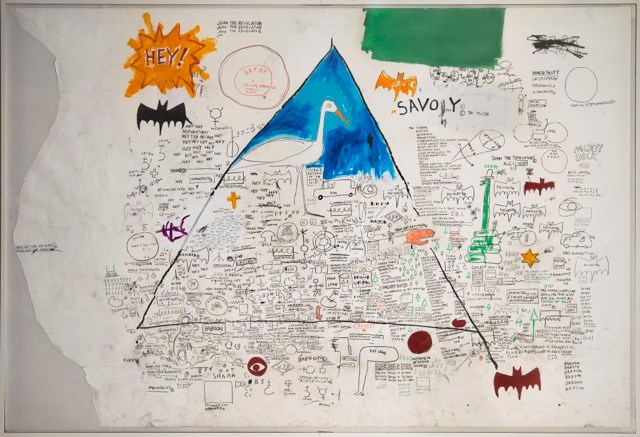 Beginning April 3, through August 23, 2015, The Brooklyn Museum will present Basquiat: The Unknown Notebooks, the first major exhibition of the artists notebooks, featuring 160 pages of rarely seen documents, related works on paper and large-scale paintings.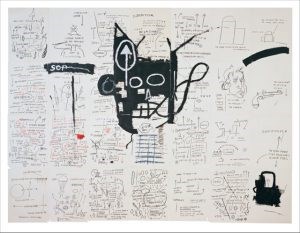 The notebook pages on display contain early renderings of iconic imagery—teepees, crowns, skeleton-like figures, and grimacing faces—that also appear throughout his large-scale works, as well as an early drawing related to his series of works titled Famous Negro Athletes. A fully illustrated catalogue will accompany the exhibition.
Basquiat: The Unknown Notebooks is organized by Dieter Buchhart, Guest Curator, and Tricia Laughlin Bloom, Associate Curator of Exhibitions, Brooklyn Museum. It will take place in the Morris A. and Meyer Schapiro Wing, 4th Floor.
For more information on the exhibit Basquiat: The Unknown Notebooks, visit the museum's website here.