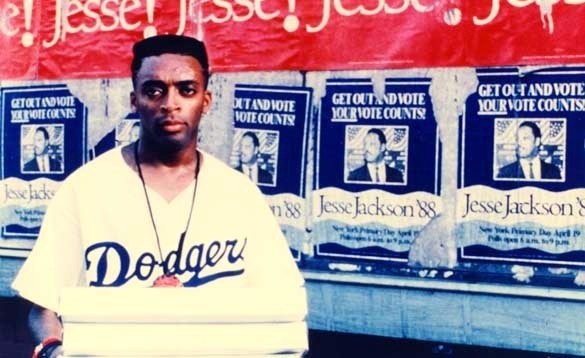 This year marks the 25th anniversary of the Spike Lee film "Do the Right Thing."
As an homage to this groundbreaking film-- one of the first to provide a contemporary peak into Brooklyn life for black Americans-- beginning June 29 - July 10, BAMcinématek and the Academy of Motion Picture Arts and Sciences presents "By Any Means Necessary: A Spike Lee Joints Retrospective."
For two weeks, audiences will get a chance to look back on nearly three decades of remarkable Spike Lee Joints.

The writer-director-actor's consistently surprising works display a boundless visual imagination, some of the most fearlessly intelligent discourse on race relations in American cinema, and an ability to infuse independent projects and big-budget blockbusters alike with his edgy, energetic style.
Go here to see a schedule of films, all films directed by Spike Lee.