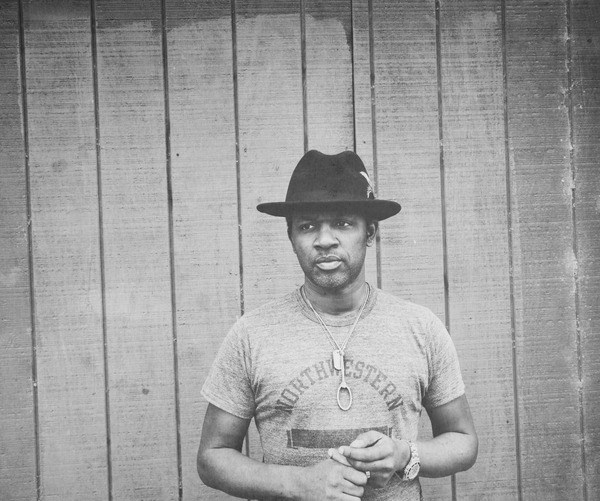 Now in its 17th season, BAMcafé Live just announced its October lineup featuring rock, jazz, R&B, world, pop and more!
Friday & Saturday night schedule (Host: Phillip Andry)
Fri, Oct 7 at 9pm—Aabaraki
Sat, Oct 8 at 9pm—David Ryan Harris
Fri, Oct 14 at 9pm—Melvis Santa & Ashedí
Sat, Oct 15 at 9pm—Jay Rodriguez: Pambelé
Fri, Oct 21 at 9pm—Steven Kroon Latin Jazz Sextet
Sat, Oct 22 at 9pm——Eco Music Big Band: Pan Latin Night
Fri, Oct 28 at 9pm——Eric Wyatt
Sat, Oct 29 at 9pm——Laaraji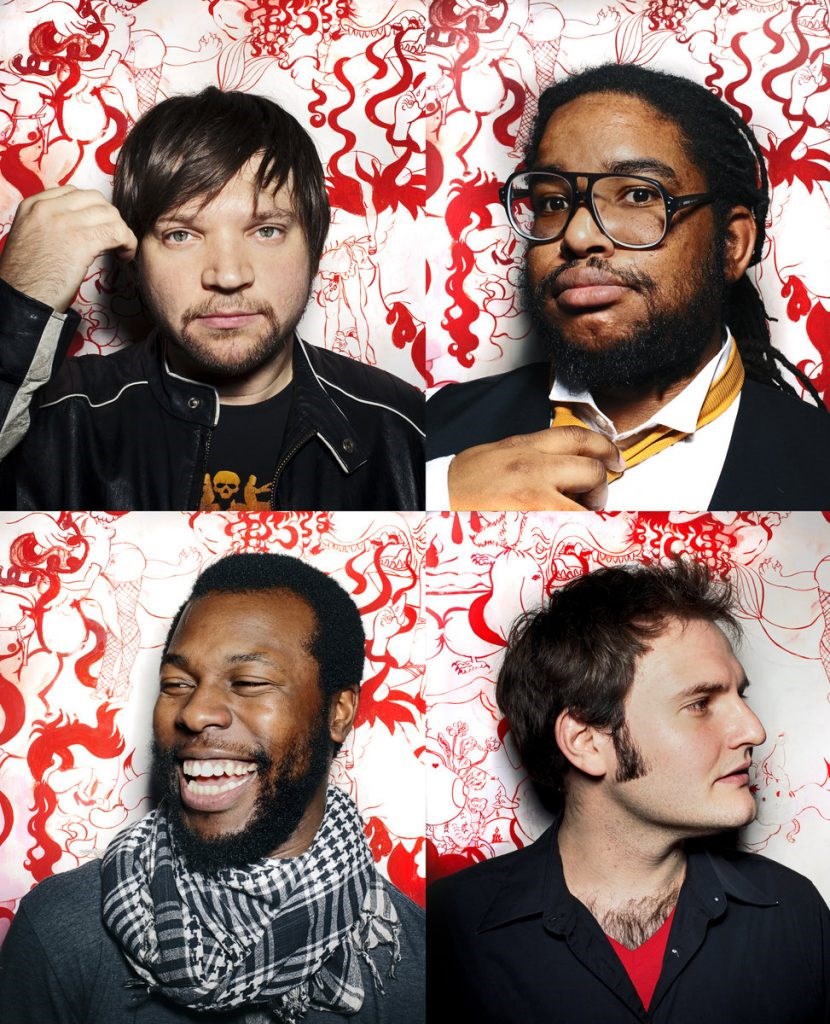 Aabaraki
Belying their simple four-piece makeup, Aabaraki crafts a delicious alt-soul sound that not only
pays homage to the founders of funk, but also modernizes the genre. Led by charismatic
frontman Akie Bermiss, the Brooklyn-based group opts for sophisticated minimalism, operating
as a single unit in producing, writing, singing, and creating all of its music
—
with the occasional
stop-
off for a Prince/Bill Withers mashup that's guaranteed to b
ring down the house.
Sat, Oct 8 at
9pm
David Ryan Harris
In partnership with Center for Arts & Culture at Restoration and Restoration Rocks! Music
Festival.
After playing guitar and singing in John Mayer's band, David Ryan Harris released his fourth
full-length album,
Lightyears
, in the fall of 2015, featuring guest appearances by Mayer,
Indie.Arie, and Nikka Costa.
Elmore Magazine
called
Lightyears
"Harris doing what he does
best
… performing alone with his guitar, singing beautiful and all
-too-
real lyrics." His most recent
album was released last month.
Melvis Santa & Ashedí
Havana-born artist Melvis Santa made a splash on the Cuban musical scene at 14, when she
founded the collective Sexto Sentido
—a project that jazz great Chucho Valdés deemed as "the
best Cuban vocal quartet of the past 30 years". Based in New York since 2014, she continues to
make her mark as a performer who blurs the boundaries of Afro-Cuban music and jazz.
Touching audiences and critics alike, her debut CD as a bandleader,
Santa Habana
, was
critically acclaimed and nominated for the Cubadisco Awards in 2012. Her new compositions
feature her project Ashedí, consisting of piano and batá drums.
Jay Rodriguez: Pambelé
An Afro Latin Experience
The music director of Groove Collective and a three-time Grammy nominee, Rodriguez has
performed or recorded with a diverse list of talent, including icons Joe Lovano, Elvis Costello,
Gil Evans, Celia Cruz, Tito Puente, Stevie Wonder, Wynton Marsalis, Cab Calloway, and others.
Rodriguez has recorded/toured with Prince, Gangstar, DJ Premiere, George Porter Jr., and
more and is now hard at work on a new recording.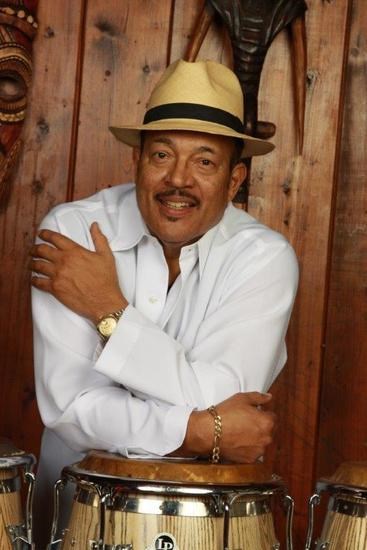 Steven Kroon Latin Jazz Sextet
A professional musician for more than 45 years, the Harlem-born percussionist Steven Kroon is
mostly known for his work with late vocalist Luther Vandross. He has also recorded and
performed with Roberta Flack, Bette Midler, Aretha Franklin, Diana Krall, Tony Bennett and
Lady Gaga, and others. His sextet plays high-energy Latin jazz with a blend of Afro-Cuban and
Brazilian music.
Eco Music Big Band: Pan Latin Night
The Eco Music Big Band is a multigenerational "virtuoso band" (
The NYC Jazz Record
) that
defies style, tradition, and expectations with genre-bending, avant-garde performances and
recordings. Founded by Fred Ho in 2013 and led by Marie Incontrera, the band is committed to
presenting the music of overlooked 20
th
-century jazz composers and reimagining classical and
avant-garde works for jazz band. The band has performed throughout the city at venues such
as the Blue Note Jazz Club, Red Rooster's Ginny's Supper Club, National Black Theater, Joe's
Pub at the Public Theater, and Roulette, among others.
Eric Wyatt
A saxophonist born and raised in Brooklyn, Eric Wyatt has jazz in his blood; his father played
with the likes of Miles Davis, Thelonious
Monk, Charlie Parker, and Eric's godfather Sonny
Rollins. Having recorded with artists such as Kenny Garrett, Wynton Marsalis, and Bob
Crenshaw, Wyatt's 2014 release
Borough of Kings
received outstanding reviews internationally.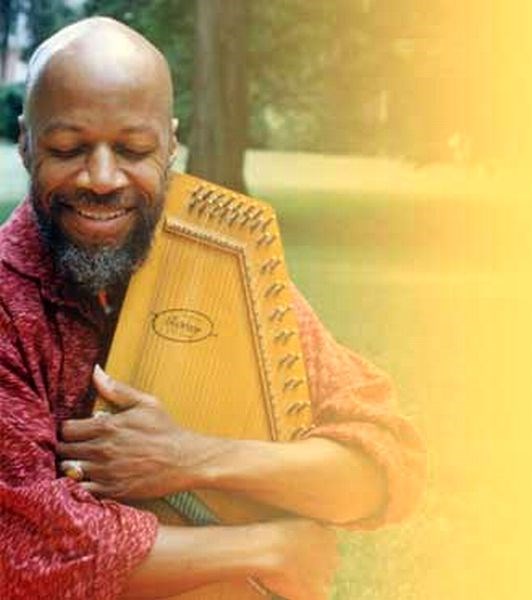 Laaraji
Presented in conjunction with World Music Institute.
Laraaji began playing music on the streets of NYC in the late 70s, improvising trance-inducing
music on a modified zither/autoharp. Brian Eno "discovered" him playing in Washington Square
Park and the result was Laraaji's most widely
-recognized release,
Ambient 3: Day of Radiance
,
the third installment of Brian Eno's
Ambient
series.
Laraaji went on to release a series of albums
and captivate a global following. In recent years he has been collaborating with a new
generation of musicians, including playing live at the Deer hunter-
curated All Tomorrow's Parties
festival.
BAMcafé Live is located at 30 Lafayette Avenue, 2nd floor. For information and updates, call 718.636.4100 or visit BAM.org.