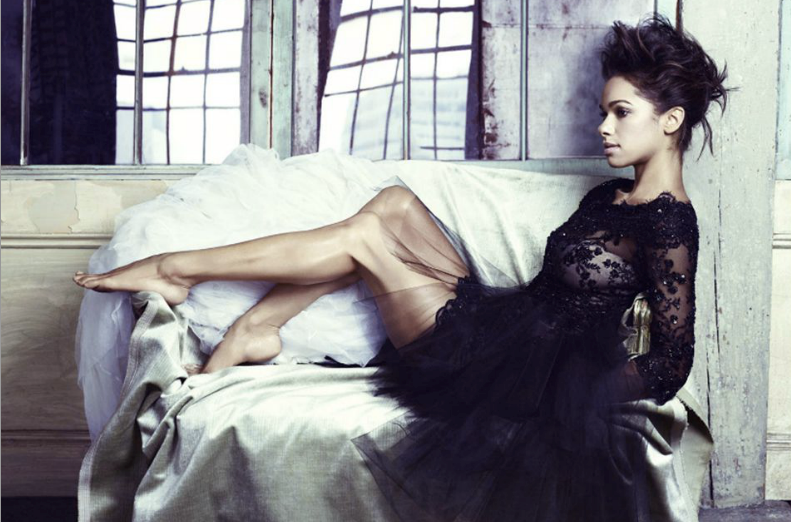 Misty Copeland, the third African-American soloist ballet dancer and the first in two decades to dance for the American Ballet Theatre (ABT), is coming to Bedford-Stuyvesant, Brooklyn!
Born in Kansas City, Missouri in 1982 and raised in the San Pedro community of Los Angeles, California, Copeland is considered a prodigy who rose to stardom despite not starting ballet until the age of 13. In 1997, Copeland won the Los Angeles Music Center Spotlight Award as the best dancer in Southern California.
After two summer workshops with the ABT, she became a member of the Studio Company in 2000, a member of the corps de ballet in 2001, and a soloist in 2007. But initially, she struggled with the shape and form of her body: After puberty, her curvy and buxom form did little to conform to what was traditionally revered as the prototype ballerina.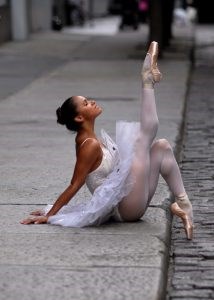 "I was barely over a hundred pounds, but I felt so fat, and even a stranger at a club, when I told him I was a ballerina, said, 'No way,' " Copeland told The New Yorker. "It took me about five years to figure out how my body worked, and to understand how to make my muscles more lean."
Even though Copeland now has a more elongated and more classical physique, she is clearly more visibly athletic. Now, a big part of what distinguishes her from her peers is her un-classical body-- a shape that has become her definitive style.
Stylistically, she is considered a classical ballet dancer. But most recently, she has been described as having matured into a more contemporary and sophisticated dancer-- a rock star in the dance world.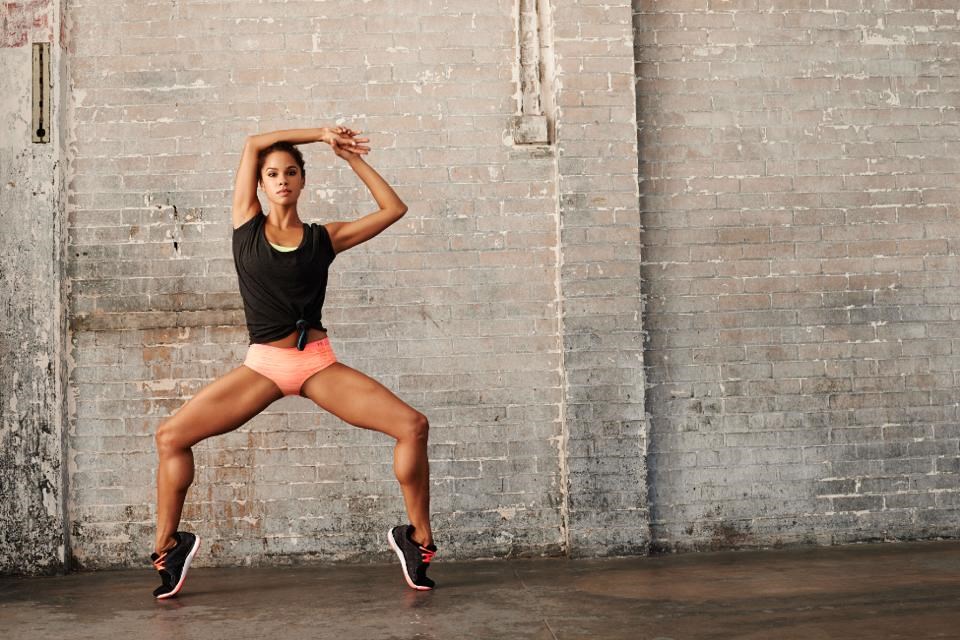 Copeland, who is now thirty-two, has not only performed some of the most coveted and challenging roles in classical ballet, she has also danced atop a grand piano during Prince's 2010 Welcome 2 America tour, starred in a Diet Dr Pepper commercial, and was featured in a commercial for Under Armour that within a week of its release had more than four million views on YouTube.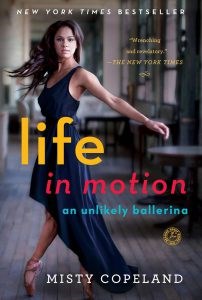 Copeland's memoir, "Life in Motion," written with Charisse Jones, portrays her childhood as having been in some ways idyllic: swimming at the beach around a circle of loving and talented siblings, a charismatic and beautiful mother, but at the same turn, also gut-wrenching, via a brief custody battle for her between her mother and dance teachers and a succession of differently difficult stepfathers.
But she persevered through. And today, her life is "on pointe," as she is poised to redraw and redefine the lines that make ballet more relevant, stronger and more beautiful than ever.
On Monday, January 26, 2015, Misty Copeland will be in Central Brooklyn, at Bedford-Stuyvesant Restoration Corporation for an artist talk and book signing of her memoir "Life in Motion."
Mark your calendars! More details to come!