Francesca Andre finds self-acceptance through colorism in Charcoal, winner of Best Narrative Short Film at Reel Sisters of the Diaspora Film Festival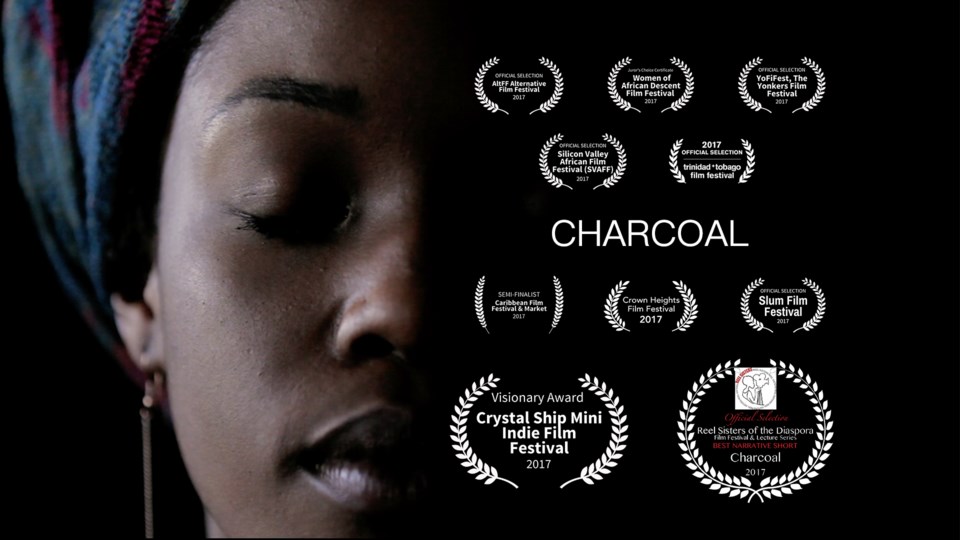 In her film Charcoal, award-winning filmmaker and photographer Francesca Andre discusses her childhood encounters with colorism to create dialogues that tell the stories of black people of the African Diaspora.
Growing up in her homeland of Haiti, at a young age, Andre-- now a Brooklyn resident-- was unaware that the backlash her own father and cousin received for their dark skin was colorism, but the implications of beauty always fascinated her.
"I got a beautiful dark-skinned doll," confesses Andre when discussing the first-come-first-served gifts she received one Christmas. "It was also made of cloth so I guess I was a bit unlucky. But, I didn't have a problem with the doll until people started saying it was ugly."
Andre is no stranger to the impacts of anti-blackness in culture. Although praised for her lighter complexion, she was degraded for her, as she calls it, "nappier" roots. A culmination of small interactions with colorism and anti-blackness led to Andre's short film Charcoal.
The independent film tells the stories of two black women overcoming internalized colorism and learning to celebrate their blackness. Andre's intention with the film was not only to tell black women to love themselves but also inspire dialogue around colonial trauma and cultural erasure within the African Diaspora.
"I think there is this healing component [about Charcoal]. We can't wait for other people to tell our stories for us. We have to be the one's telling them," says Andres. "It's an internal dialogue that we need to have for ourselves."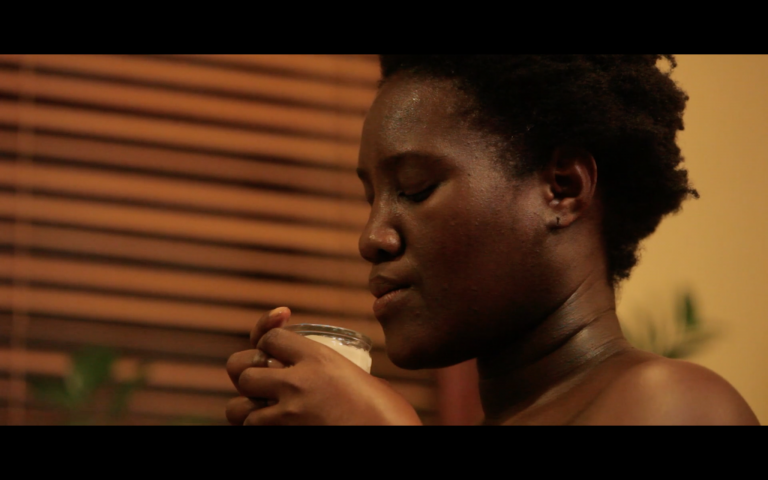 Having an internal dialogue was something Andre herself knew well. She said that after moving to Brooklyn out of college she was able to find a place that was freeing and showed her people who wore their natural hair and loved their own style.
She also expressed, "The good thing about Charcoal is it doesn't only expose colorism, but it shows how it starts as a young child."
For her efforts, Andre has received numerous awards for Charcoal. Her powerful work has received the Visionary Award from Crystal Ship Mini Indie Film Festival, screened at the 2017 Trinidad & Tobago Film Festival, and will be featured at the upcoming 20th anniversary Reel Sisters of the Diaspora Film Festival, October 21-22.
Up next for Andre is a film delving deeply into depression and its mental strain. It seems, after her own relationships with colorism and mental depression, Andre has become committed to telling stories that matter and impact the black community:
"I have to be authentic, I want to be authentic to myself," says Andre. "If this is my life, I want to say I was chosen. I want to be sure that the story makes me proud. I want to make stories that I would like to see."
The film will be awarded for Best Narrative on October 17 at the Reel Sisters of the Diaspora Film Festival + Lecture Series. The film will be screened at the festival on October 21, at 3:10pm.
For a schedule of pre-festival events, go here.
Reel Sisters Film Festival offers affordable ticket prices, starting at $12 for a section pass is $12 and $35 for a one-day pass is $35. For schedule and tickets please visit reelsisters.org or call 347-534-3304/ 212-865-2982.