The jazz brunch takes place every third Sunday and features renowned jazz musicians coupled with local culinary artists, benefitting ARTs East NY University Kids program.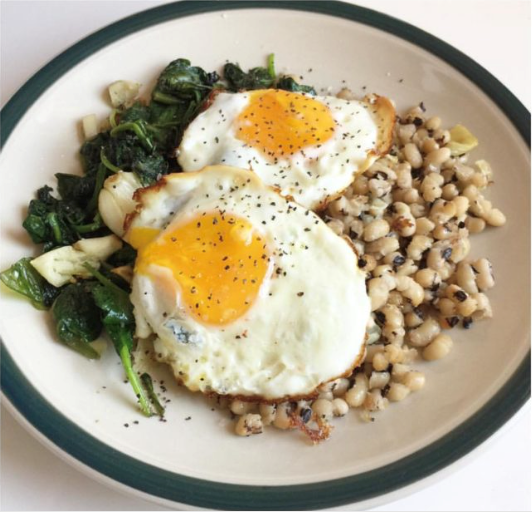 It's getting jazzy again at the next ARTs East New York (AENY) Jazz Brunch on Sunday, January 28. The monthly series returns with vocalist Naomi Johnson and Chef Lady EastNY at the ARTs East New York community space.
"The AENY Jazz Brunch is a fundraising event that will help us support our Children's Music and Arts Saturday program and Summer Camp," said Executive Director Catherine Green. "We are trying to raise enough funds to provide scholarships to students whose families need assistance paying for classes."
The brunch takes place every third Sunday and features renowned jazz musicians coupled with local culinary artists. On Sunday, vocalist Naomi Johnson will take center stage with her alto tones and her selection of current and classic jazz treasures while Chef Sophia "Lady EastNY" will heat it up in the kitchen.
Naomi Johnson is a warm and vibrant vocal powerhouse who spans the generational gap. The Boston-native, who considers herself a Brooklynite, has sung professionally for over 40 years throughout the tri-state area as well as across the country. Throughout her career, Naomi has worked with music directors that include Arthur Jenkins, Hubert Laws, Aziza Miller and Linda Hudson.
While Naomi is entertaining the crowd, Sophia, Chef Lady EastNY, will prepare a creative culinary fare inspired by her Jamaican grandmother and made of seasonal ingredients sourced from local farmers markets. Sophia, a personal chef and visual artist, is on a mission to spark a food and lifestyle revolution to promote health and growth with dishes that are original, affordable, tasty and visually appealing.
"I love experimenting in the kitchen and trying new foods to make them my own in a beautifully tasty way," said Chef Sophia.
And her East New York, Brooklyn community-based program, Project Homemade, is an example of her commitment to making change through food in her community - a mission that aligns perfectly with AENY.
The organization, founded by Green in 2009, is rooted in the belief that inspiring a community through arts and culture will create a sustainable pattern of resident-led development. The organization's variety of cultural events aims to make a powerful impact on the socio-economic ills that plague the community.
The AENY's jazz brunch series benefits ARTs East NY University Kids, a unique program in the East New York community which offers a wide range of arts education in music, dance and visual arts.
Tickets for the Jazz brunch are $30 and can be purchased here. Each ticket includes two mimosas, the meal and live entertainment.
ARTS East New York Jazz Brunch with Naomi Johnson and Chef Lady EastNY
When: Sunday, January 28, 2:00pm — 4:00pm
Where: ARTS East New York, 534 Livonia Avenue, Brooklyn, NY 11207