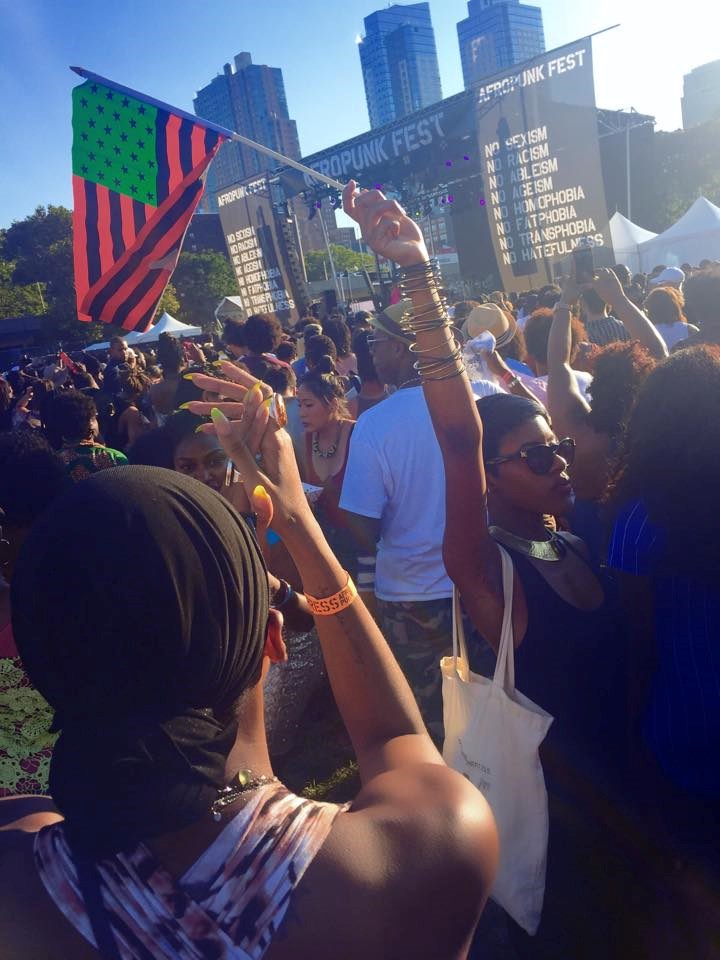 Afropunk madness!!!
If you are familiar with the festival, a little "madness" at Afropunk is somewhat expected-- accepted even, given the trade-off: great artists, great performances and an endless flow of beautiful brown faces!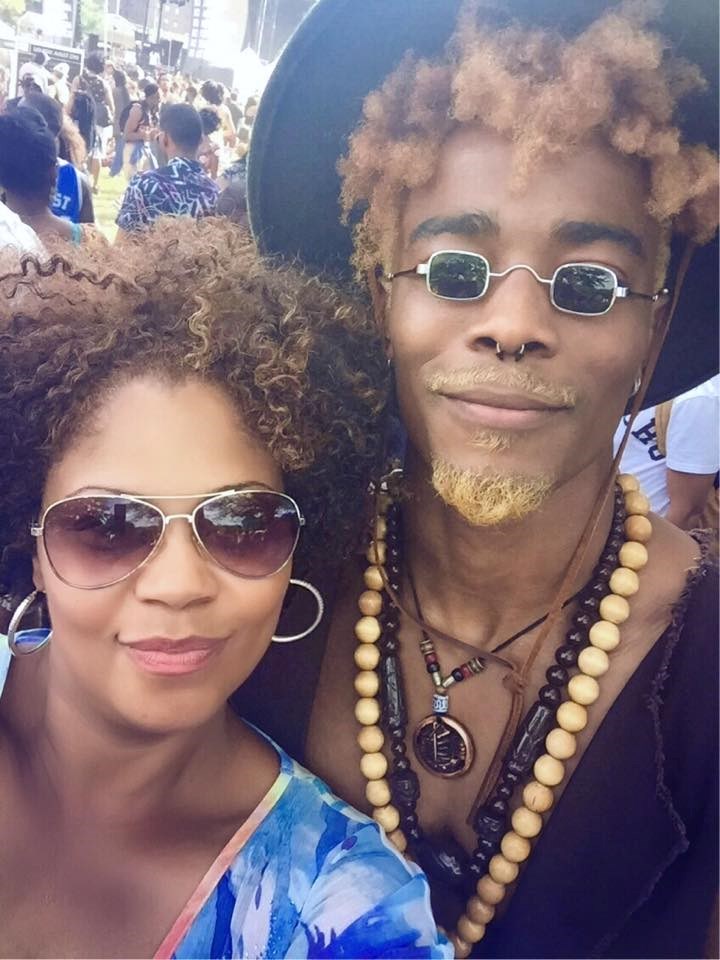 However, at this year's festival, the attendance was staggering. The crowd situation created a level of mayhem like none other-- so much so that by 7:00pm, the entire festival became more about how to tread water and not drown in a sea of urban-eccentric music enthusiasts, than about the performances or A-list performers themselves.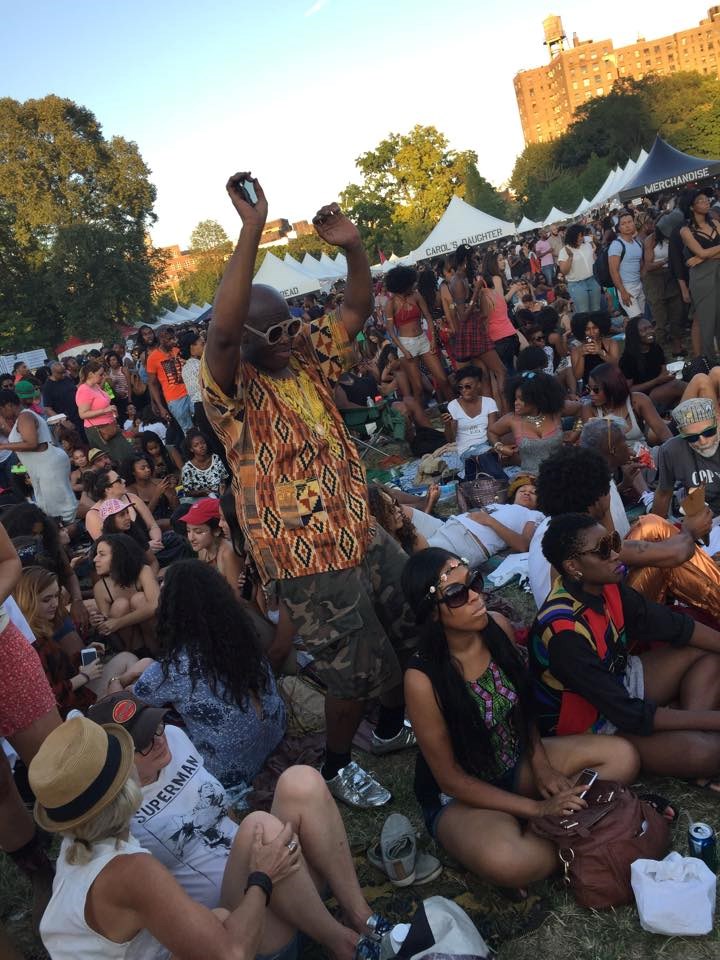 Imagine a small baseball stadium of people slowly being poured into a vessel known as Commodore Barry Park. There were no less than 10,000 people in attendance! We say, "Kudos!" to the event's organizers! Charging for tickets at this year's festival took zero, zilch, NADA away from the event's attendance. But there were some pros and cons to this year's paid event...
What was done right: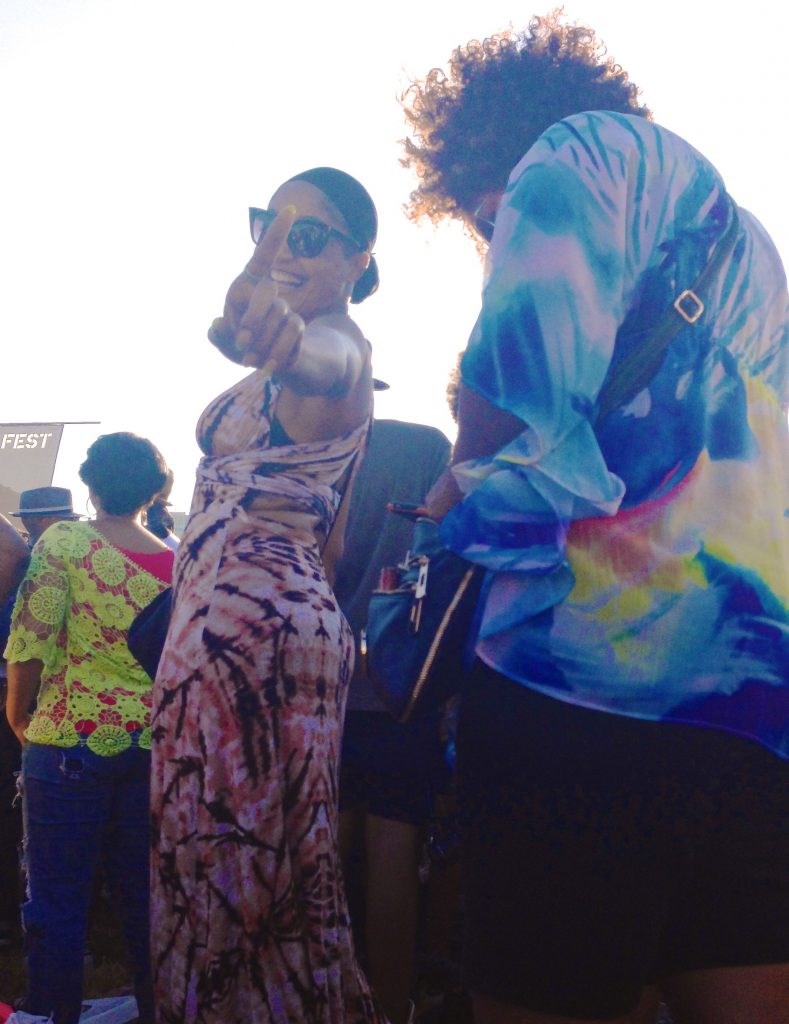 1. The lineup!! The lineup!! The lineup!!! Grace Jones? Lenny Kravitz? Lauryn Hill? Gary Clark, Jr.?, Sza? C'mon, stop play-ing!
2. Given the magnitude of the crowd, check-in was long, but fairly well organized and without problems.
3. There were plenty of bathrooms scattered throughout-- some with sinks outside where you could wash your hands. The bathroom lines were impressively short and moved quickly.
4. The performance more or less stuck to schedule, as far as time.
What could have been better:
1. Afropunk needs a jumbotron! For paid attendees standing beyond 500 feet from the stage, expect any view of your favorite performer to be ant-sized and brief. Additionally, as we now live in a generation where documenting your experience means far more than the experience itself, expect a further impaired view by a wall of raised arms trying to either record or take pictures. For the New Millennials, this sort of concert-going experience may seem par for the course. But if you're over 35... Umm, not so much.
2. The sound system was a bit wacko. And when it was working, it was either muffled, or there was feedback.
3. Movement in the field around the main stage was chaotic and unorganized. The flow of traffic would have been greatly improved had several areas been roped off as walkways for entering and leaving the field, not to mention for emergency or safety purposes.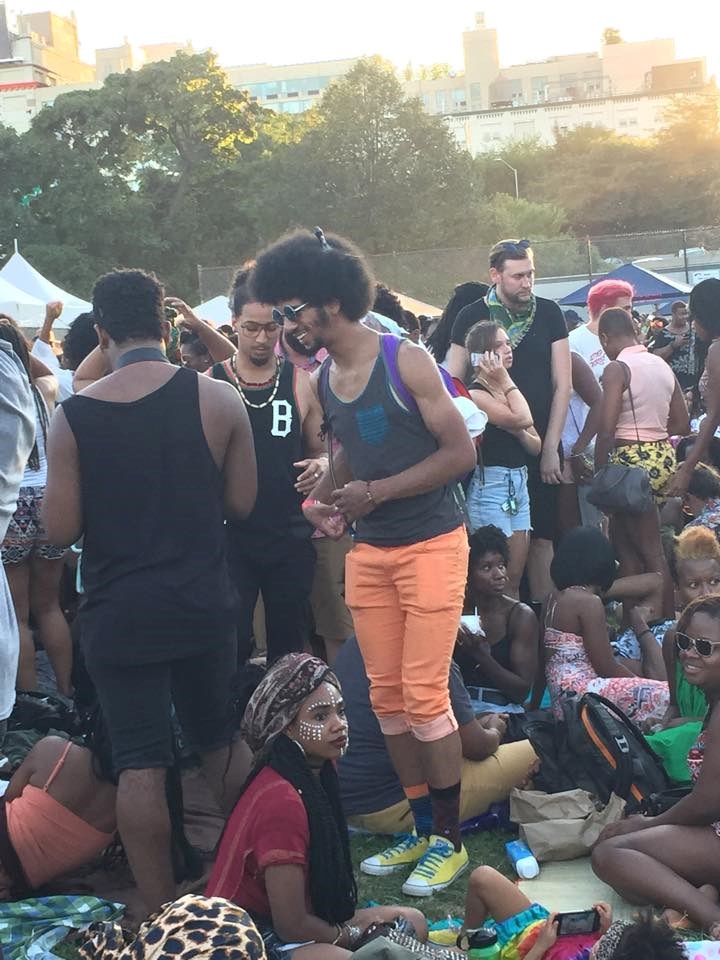 4. The backdrop or step-and-repeat banner should have been placed at the back of the festival. Large groups of people were gathered around the backdrop waiting to take pictures in front of the Afropunk signage. It was placed at the entrance, which created a massive, unnecessary obstruction for people attempting to enter and exit the festival.
So, if you're headed out to the second day of the Afropunk Fest, we have a few recommendations that could help maximize your experience:
1. Pick up your wristband early (at least before 2:00pm) to avoid what will grow into a monstrous line. If you are under 25, the line may feel cute-- like "part of the experience," even. The line for media entry was a zip. But if you are 30 or over and in the general admission line, diminishing returns may set in and you may begin to feel like you're playing yourself.
2. No glass products are allowed inside. So make sure whatever you're drinking comes in a recyclable plastic bottle.
3. Pack a few snacks. I waited in a food truck line for an hour to purchase two underwhelming $8 grilled-cheese sandwiches (one of the cheapest food options there). Then, it took another 30 minutes to find my way back to my group on the lawn. That's a 1.5-hour excursion, during which time I missed two performances and, to the chagrin of my party, arrived with two smushed, cold-cheese sandwiches.
4. If you plan to lay out on the lawn and enjoy the music, then get there between 12:00pm - 4:00pm. That is the only time that option will be available before your blanket is trampled upon and kicked into a small ball. After 5:00pm, foot space will be haggled over and gobbled up like Central Brooklyn real estate. And by 6:00pm, you will be forced to stand up.
5. DO NOT separate from your group after 6:00pm! If you choose to do so, you will never see them again. So make sure you walk with your wallet and keys at all times after 6:00pm.
6. If you can avoid driving to the festival, do so. Parking is impossible. If you are commuting by cab, identify an address 3-4 blocks away from the festival where you can reserve a cab to come pick you up, as hailing a cab afterward will be very challenging.
And finally,
7. Be patient and polite. Given the heat and the crowd, temperatures flair quickly. So a lot of patience and politeness will go a long way!
Have fun!
*Check back into The Brooklyn Reader to see some of the great photos captured over both days of this year's Afropunk Fest!*