If you're on social media, surely by now you've seen the fast-paced, seductively rhythmic and infectious dance style known as Afrobeats show up in your feed. The dance style has not only gone mainstream; it has become a global movement.
Whether it's a social media dance challenge or friends dancing together for fun, it seems nearly everyone-- from 6-year-olds to senior citizens; from social media dance stars to the next-door neighbor-- has been bitten by the Afrodance bug.
Beginning Saturday, Feb. 5, through Sunday, March 27, Cumbe Center for African and Diaspora Dance, in collaboration with Afro'Dance New York, presents Afro'Dance Emerges: The Beat, The Beats & The Dance.
The festival is a part of Cumbe's 10-year anniversary celebration. It will take place at Restoration Center for Arts and Culture, located at 1368 Fulton Street in Bedford-Stuyvesant, and will feature local and international artists who give all-levels, all-ages workshops around styles like Ghana's Azonto, Coupé Décalé from the Ivory Coast and South Africa's Gumboot and many more!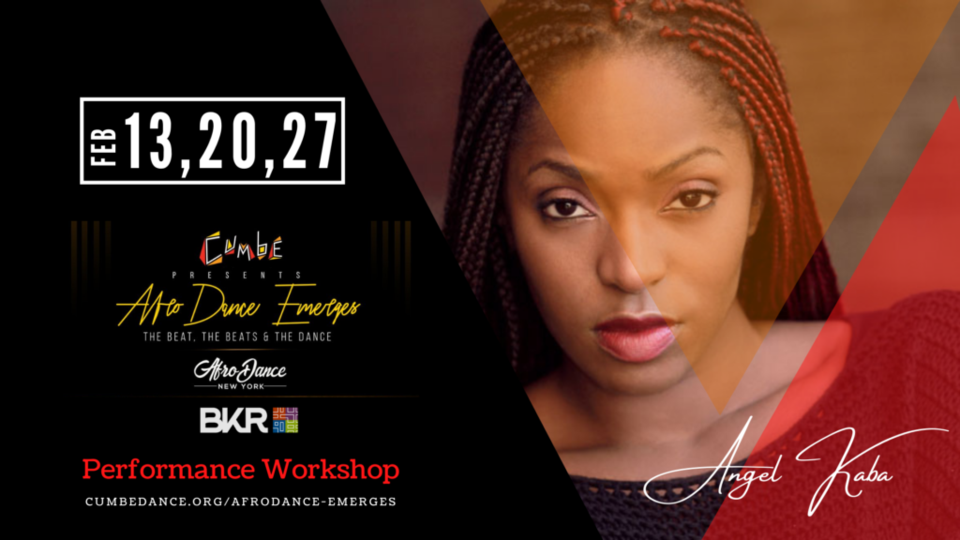 "Social media is bringing a lot of attention to African music and dance, but [is] focused on entertainment," said Angel Kaba, Afro'Dance New York founder and choreographer.
"Our goal with Afro'Dance Emerges is to bring more awareness [around] these dance styles and to give cultural context; to be more specific about the connections between dances and regions. We also want to provide a platform where these dances can be taught with respect and acceptance."
Afro'Dance Emerges will showcase a series of workshops, performances and conversations, as well as in-person and on-line dance classes by some of the most talented and respected choreographers across the African Diaspora, including Ghana Boii, Jeny BSG, Angel Kaba, Mpho LePantsula, Loic Reyel and more.
The immersive festival and 6-week dance camp also aims to demystify Afro'Dance, which its organizers say has long been mislabeled as "Afrobeats," with talks and workshops that examine the history and evolution of the music and dance style.
Afro'Dance Emerges will offer an opportunity to build a more holistic understanding of and appreciation for contemporary African dance origin, and regional cultures, guided by some of the leading dancers in the movement from across the Diaspora.
In-person classes start at $18. Remote classes are $12. Most workshops are part of a three-class series where students learn basic dance vocabulary with one instructor while building up to a routine. February classes culminate with a performance on March 5, when participants can showcase what they've learned.
So, no more just scrolling and watching Afrodance from the sidelines of social media: Now you can join the movement too, and with the best-in-class choreographers!
Now's your turn to challenge yourself, learn a few routines, work out and, most importantly, have fun!
For more information on Afro'Dance Emerges and to register for classes, go here.