A winter wonderland has magically transformed the grounds of the Brooklyn Museum.
In collaboration with the Brooklyn Botanical Garden, the museum launched on Friday the inaugural Winterfest, a six-week holiday extravaganza featuring winter activities, holiday shopping and cultural programs for Brooklynites of all ages.
Until December 31, Winterfest will mesmerize guests with a variety of experiences and attractions including an enchanted tree maze, a Santa land, a fun slide dubbed Snowzilla, a giant snow globe as well as the Chocolate Dome Story, an interactive experience made entirely of sweet treats, where festival-goers can play, taste and learn about the origins of this delicacy.
On the "Life is Beautiful" stage, holiday revelers can enjoy nightly live music and entertainment from a variety of local musicians.
Also culinary wants and needs are covered with holiday-themed foods and drinks, as well as a beer garden and "Vinopolis,' an interactive tasting experience inviting wine enthusiasts to embark on a journey from grape to glass.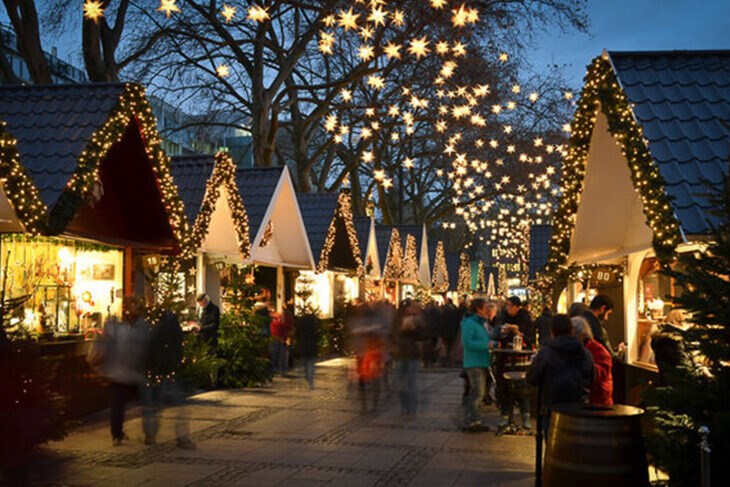 The festival's Angels Market will host nearly 50 local entrepreneurs and artisans from surrounding communities including Brooklyn Bar Body & Bath, Rockstar Revolution, Andrej Urem Collection, Bearhands and buddies, and more.
"We're thrilled to be the home of the inaugural Winterfest festival in Brooklyn," said David Berliner, president and COO at the Brooklyn Museum. "The festival is a great opportunity to support local businesses and foster a sense of community and celebration during the holiday season."
Admission to Winterfest is free and open to the public with select paid attractions. Visit winterfestbrooklynmuseum.com for details and to purchase tickets.
Winterfest
When: Until Monday, December 31
Hours: Tuesdays and Wednesdays, 1:00pm to 8:00pm | Thursdays, 1:00pm to 10:00pm | Fridays, 1:00pm to 9:00pm | Saturdays, 11:00am to 9:00pm | Sundays 11:00am to 6:00pm
Where: 200 Eastern Parkway Brooklyn, New York 11238
How much: General admission is free; select attractions range from $12 - $79