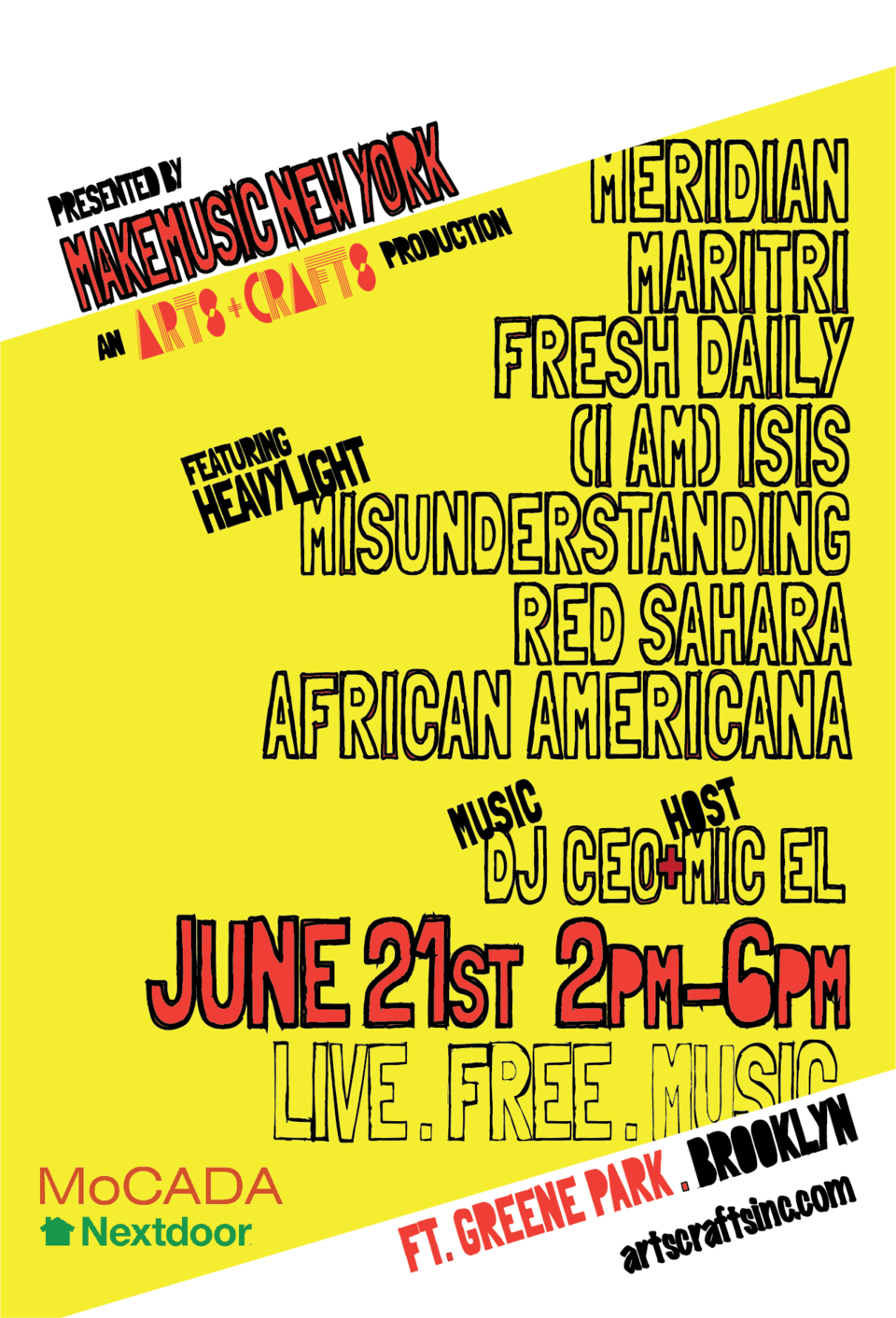 In honor of the summer solstice and Black Music Month, Arts+Crafts/MoCADA and Nextdoor.com present a live, free concert on Saturday, June 21, from 2:00pm - 6:00pm in Fort Greene Park at the top of the park, near the monument.
The event will be a part of the annual Make Music New York festival and will feature performances by Meridian, Maritri Garrett, Fresh Daily, (i am) isis, The MisUnderstanding, Red Sahara, and African Americana.
The group will be performing simultaneously at Ingersoll Community Center, from 1:00pm - 6:00pm where they will provide literature and information about health services in New York.
The event will be hosted by Mic El of HeavyLight with DJ CEO on the 1s and 2s.
"This is an opportunity to give back to the community, with blood pressure checks, diabetes checks, all those services," said Tyren Allen of Arts+Crafts. "So every event, we try to make it a day of both information and fun."