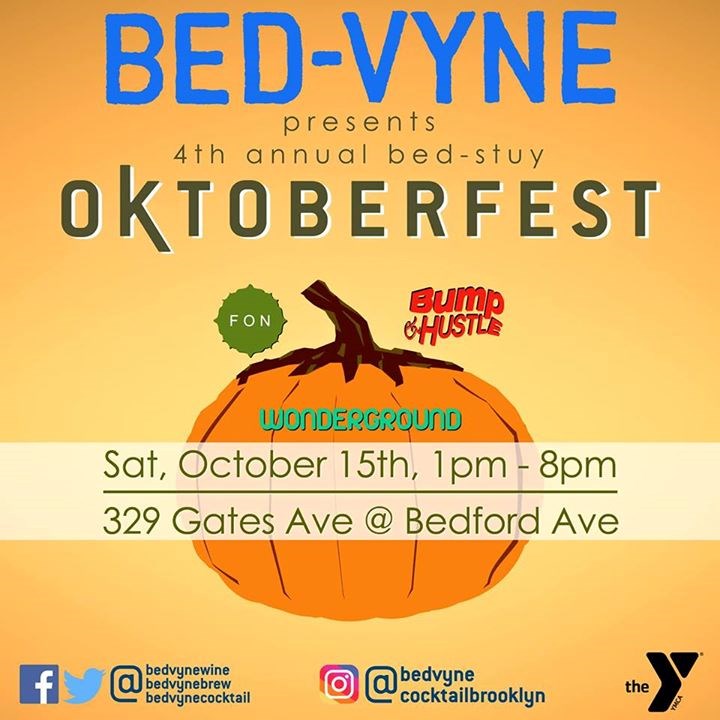 On Saturday, October 15, from 1:00pm - 8:00pm, Bed-Vyne Wine in Bed-Stuy presents the 4th Annual OKTOBERFEST 2016!
This will be the biggest one yet! Come thru for the season's best craft beer, ciders, and we'll be celebrating Bed-Vyne Wine & Spirits Shop 5th Anniversary! Pplenty of your favs from WINE will be uncorked!
Plus Jeremy Meier, Asen James of Wonderground will be spinning everything dope! You need to put this on your calendar NOW!
Octoberfest will take place at 329 Gates Avenue, at Bedford Avenue.