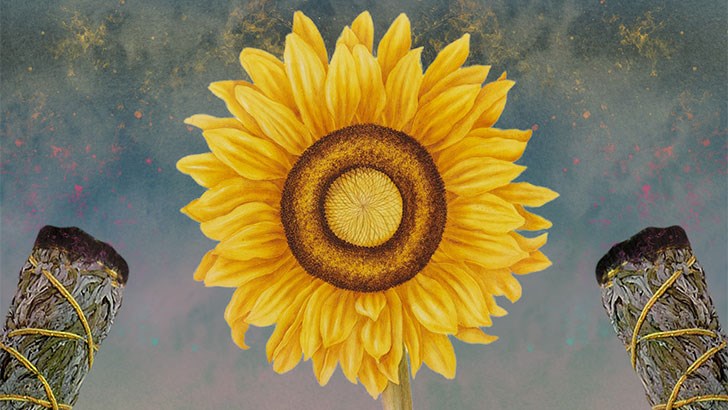 The Myrtle Avenue Brooklyn Partnership is proud to announce the upcoming kickoff of the 5th Annual Black Artstory Month artwalk and event series entitled, THE ALTAR: RITUALS OF HEALING IN THE AFRICAN DIASPORA
Beginning February 1, through February 28, the "The Altar" will explore the vital role and traditions around healing, restoration, and realignment in the African Diasporic community.
"How often do we stop to think about what we've inherited? The ways in which we survive? The ways we learn (or just know) how to recover and heal? What does it mean to heal, to restore our bodies, hearts and minds? What rituals do we evoke to confront our suffering in times of trauma, not just for ourselves but for each other and our communities?" said Suhaly Bautista-Carolina, curator for this year's Black Artstory Month.
"How do we begin to explore where these traditions of healing are born and how they are passed from our ancestors to us and to our children? The Altar is an opportunity to explore and unpack these critical questions."
The free series of events will take place every Friday evening at 15 businesses along Myrtle Avenue and at a variety of venues including Ingersoll Community Center, Leisure Life NYC, Pratt Institute, and Brooklyn Navy Yard's BLDG 92. Events feature the work of over 30 Brooklyn-based visual artists, including everything from dance performances, visual art and live exhibitions to film screenings and poetry readings.
"Every year we are excited to create opportunities for local artists, celebrate our community's rich African-American history, and invite new audiences to Myrtle Avenue," said Meredith Phillips Almeida, executive director of the Myrtle Avenue Brooklyn Partnership. "We are thrilled to work with Suhaly, and to host a collective conversation around the theme of healing in our community."
During regular business hours, visitors can also take a self-guided art stroll of window murals, exhibits along Myrtle Avenue. A map will be available soon at www.myrtleavenue.org/blackartstory.

KICK-OFF EVENT with videos by BRIC | interactive art, dance & video
"The Altar" Kickoff Celebration co-presented byFOKUS. Activities include those for kids and adults, including interactive painting and drawing. Polaroid station, terrarium-making and yoga movements amongst many others.
Date: Friday, Feb 3, 6-9pm; Location: Ingersoll Community Center, 177 Myrtle Avenue, Brooklyn
Healing & Self-Preservation as Resistance | film, video & performance presented by Present Futures
Date: Friday, Feb 10, 7-9pm; Location: Pratt Institute Film/Video Department, 550 Myrtle Avenue, Brooklyn (entrance through parking lot) *Space is limited/ Arrive early
Poems About My Rights: (We Will Not Go Silently). | spoken word & poetry
presented byWillow Arts Alliance
Date: Friday, Feb 17, 6-8pm; Location: Leisure Life NYC, 559 Myrtle Avenue, Brooklyn *Space is limited/ Arrive early
"A Seat at the Table" | art making, movement & dance
This Black Artstory CLOSING EVENT is presented byMuseum Hue and BLDG 92
Date: Friday, Feb 24, 6-9pm; Location: BLDG 92 at the Brooklyn Navy Yard, 63 Flushing Ave at Carlton Avenue *Space is limited/ Arrive early
RSVP for all events here.