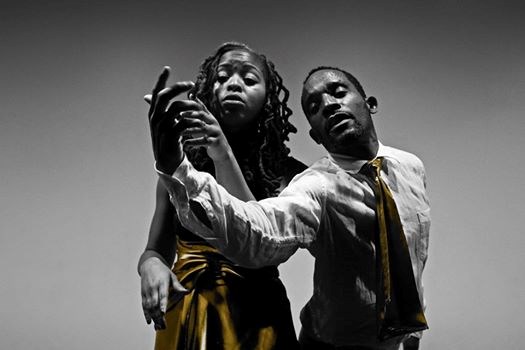 Afro- Pas de Deux, the one-day festival featuring the award-winning 2017 ChoreoQuest, returns this Saturday, June 10, to RestorationArt. Through dance, the collective of seven choreographers will challenge the notions of binaries, including race, gender, sexuality, nationality and more.
ChoreoQuest is a choreographer-in-residence program in its 16th year which provides choreographers of African descent a platform to create thought provoking, innovative art reflecting the community. Each of the artists bring bold innovative perspectives on gender, identity and community that aim to expand our ideas on culture and our place within it.
The Afro-Pas de Deux Festival, in accordance to its name, reflects on the idea of binaries that often exist between Western dance and Afrocentric dance. Aside from lively and thought provoking performances, the festival will also feature a conversation with renowned guest choreographers, a master class and post-performance reception.
RestorationArt, host of the one-day festival, aims to reach a diverse audience through dance concerts and choreographic showcases, music festivals and salons, theater performances and reading series, as well as talks and films. RestorationArt is a dynamic, creative complex that is committed to folding the community into world-class artistic discovery and storytelling in dance, music, theater, visual arts and conversation in the epicenter of Black culture, Central Brooklyn.
AFRO- PAS DE DEUX FESTIVAL SCHEDULE
MASTERCLASS, 4:00 pm - 6:00pm, 247 Herkimer St, Brooklyn
Conversation with Renowned Choreographers and Masterclass
AFRO-PAS DE DEUX CONCERT, 7:00pm, The Billie Holiday Theatre, 1368 Fulton St, BK
Performance by ChoreoQuest choreographers, Germaul Barnes, Alia Kache, Francine Ott, Andre Zachery, Brittany Williams, Edisa Week and lead choreographer Nathan Trice. Post-Performance Reception with choreographers to follow.
Tickets: $20- $30, available via www.eventbrite.com