The 2017 Brooklyn Book Festival welcomes more than 300 authors, tackling contemporary social and literary topics from refugees and immigration to music writing, science fiction and love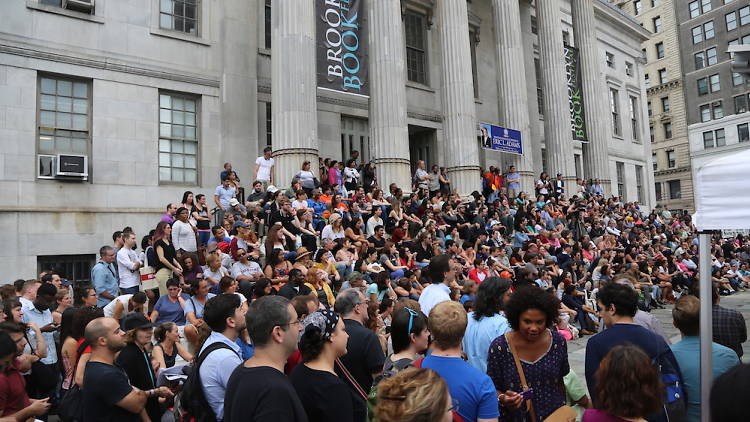 The Brooklyn Book Festival returns with a full week of literary events beginning Monday, September 11, culminating in Children's Day on Saturday, September 16 and Festival Day on Sunday, September 17 at Brooklyn Borough Hall. The 2017 festival will welcome more than 300 authors including Karl Ove Knausgård, Joyce Carol Oates, Colson Whitehead, Jacqueline Woodson, Jonathan Lethem, Claire Messud, Chris Hayes, Carolyn Forché, Sarah Dessen, Alexandra Bracken, Thi Bui, Lynn Nottage, Hisham Matar, Maira Kalman and many more.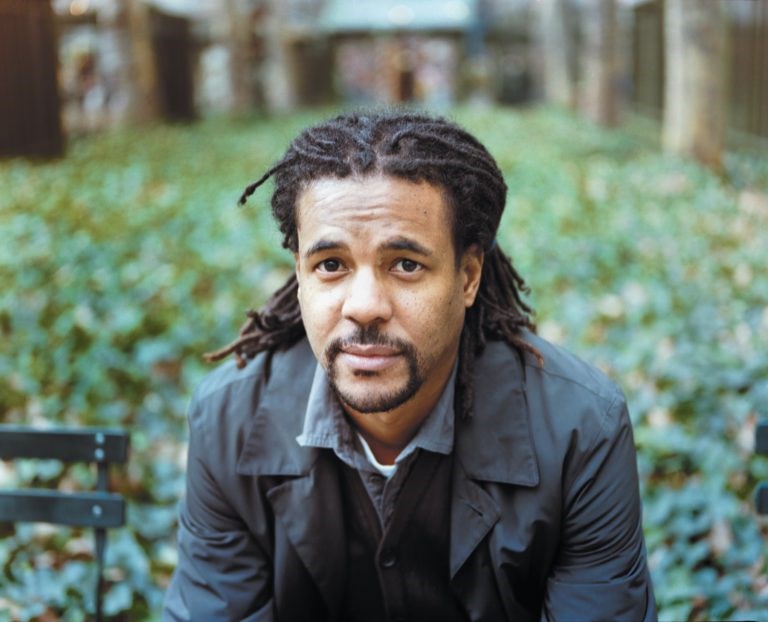 "There's simply no way to fully absorb all that is happening at this year's Brooklyn Book Festival," said Johnny Temple, Chair of the Brooklyn Literary Council. "From our stalwart stars like Colson Whitehead and Joyce Carol Oates to first-timers like Hisham Matar and Marita Golden and hundreds of other beloved authors, the literary bounty gathering in the Borough of Kings has the power to both reflect and impact our city, nation and world."
This year's festival themes address contemporary social and literary topics from refugees and immigration to music writing, science fiction and - of course - love.
The festival's Bookend activities will include more than 60 special events in venues throughout the boroughs and will kick off on Monday, September 11, with iconic artist, performer and author Patti Smith presenting her new book "Devotion" at Brooklyn's St. Ann and the Holy Trinity Church.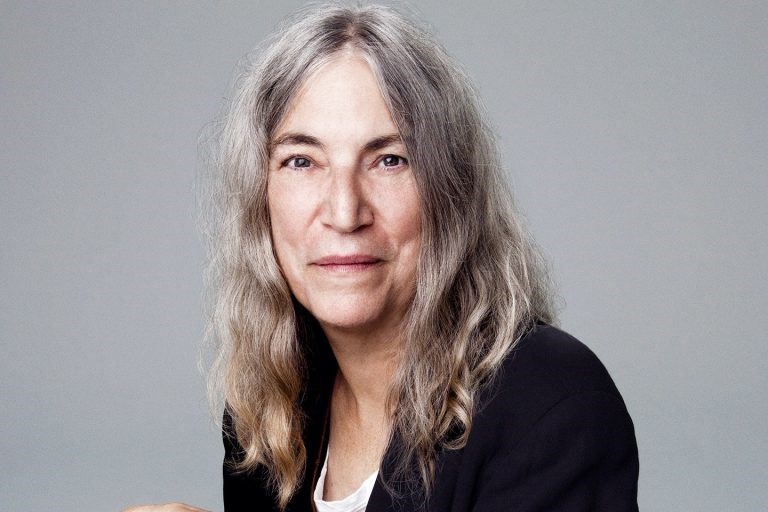 Children's Day will take place on Saturday, September 16 and will offer activities and readings for younger bookworms, featuring authors such as Laurie Berkner, Alexandra Bracken, Angela Dominguez, Sharon Draper, Maira Kalman, George O'Connor, Javaka Steptoe, Gene Luen Yang, among others.
On Sunday, September 17, the book festival will conclude with Festival Day, New York City's largest free literary event which attracts tens of thousands each year. This year's Festival Day features more than 300 national and international writers of fiction and nonfiction, poetry and graphic novels who will participate in panels, readings and other creative performances on 14 stages around Brooklyn Borough Hall. Additionally, there will also be an outdoor Literary Marketplace where festivalgoers can stroll past booths and tents of more than 200 independent booksellers and publishers.
2017 Brooklyn Borough Festival, September 11 to September 18
What: Children's Day, Saturday, September 17 and Festival Day, Sunday September 18 at Brooklyn Borough Hall, 209 Joralemon St, Brooklyn, NY 11201
For a full list of events and more information, click here.