Martine Syms creates art with found objects. Not necessarily the tangible kinds of objects we hold in our hands, but the ones that exist in our memories, in our myths and in our own histories.
She then reclaims these old– often hardened; sometimes forgotten– stories and reanimates them into something quite different. And beautiful.
Born and still based in Los Angeles, California, multimedia artist Martine Syms, 34, has a BFA from the School of the Art Institute of Chicago and an MFA from the Milton Avery Graduate School of the Arts at Bard College.
She coined the term "conceptual entrepreneur" in 2007 to characterize her artistic practice of making the impossible possible. And beginning Friday, September 9, Syms– who has had solo exhibitions at MoMA, ICA London and the Art Institute of Chicago– will debut her latest feature film, The African Desperate, at BAM, along with an eclectic collection of ten other films amongst many others that have influenced her art.
The film exhibition opens with the series Martine Syms' Influences, which screens Sep 9—15, culminating with a week-long run of The African Desperate, beginning September 16.
Some of the films include Girl 6, Eves Bayou, Os Mutantes and an animé thriller called Paprika. Each film is distinct in its approach to storytelling.
Syms points to the film Fear and Loathing in Las Vegas as a reference for its "truly unhinged performances, weird worlds, playful camera movement; an artist on a journey to make sense of nonsense," she said, adding, "Satoshi Kan's Paprika delves head-first into the quantum field." While Rebels of the Neon God and Requiem for a Dream become references for their photography and visions of an electric day and night.
The African Desperate follows 24 introspective yet wild hours in the life of Palace, a visual artist finding her way just after graduating from a predominantly white MFA program in upstate New York. This autobiographical story, starring Diamond Stingily and inspired by Syms' time at Bard College, satirizes the racism of the art world, tracing reactions to Palace's inclusion in the Venice Biennale and her very presence.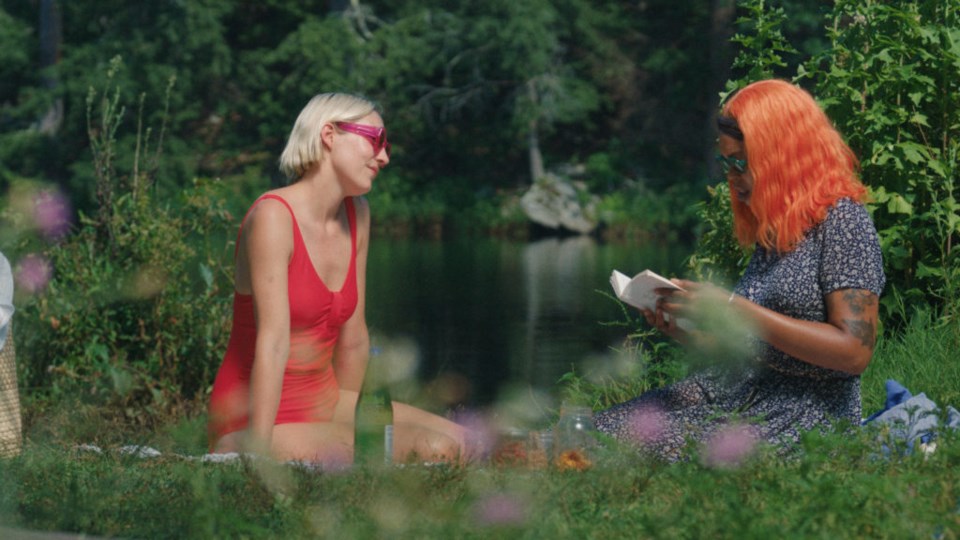 Syms offers insight into the film's title: "The African desperate is uttered by our hero, Palace Bryant, as she speaks about her work during her master's thesis review … a moment of parapraxis (slip of the tongue) that goes unnoticed– or at least unremarked on– by her professors."
Whether she is making movies, constructing a live exhibition or sometimes performance, Syms describes her work as an ongoing conversation with communities most deeply affected by the functioning of ideologies of technology and race. She routinely dissects the ways Black experiences are mediated on television, in film, and online. It's social commentary with conceptual grit, peppered with hefty doses of satire, irony and humor.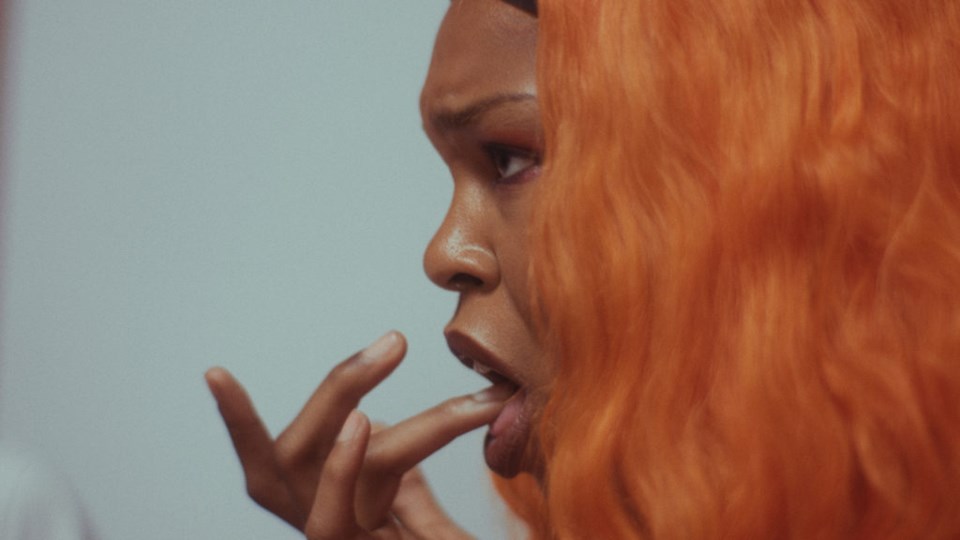 "I consider the past in the present tense, to tell a different story about the social, institutional, and historical contexts in which Blackness is framed," Syms says. "Digital media is incredibly important. It's probably what people encounter the most on a daily basis. So I think that as an artform, if that's something you're working in, you're already working in a way that people are familiar with."
"This is Nu American cinema, kicking off a wave of filmmaking that is more fierce, more beautiful, deeper, more intimate, joyous, and more fun than anything we've seen before!"
To purchase tickets for The African Desperate, go here. To purchase "The African Desperate" screenplay by Martine Syms and Rocket Caleshu, go here.