Live animals. A film crew. An entire village on stage. A looming flood.
This is the poetic and unsettling theater production "300 el x 50 el x 30 el," (pronounced 300 el by 50 el by 30 el), coming to the Brooklyn Academy of Music at the end of the month.
The Belgian production follows the members of a village faced with an oncoming flood, taking the audience behind its closed doors with the use of an onstage film crew. The crew broadcasts the villagers' private lives in vignettes on screen for the audience's delight and horror, reaching a fever pitch as the mysterious flood draws near.
Perhaps most impressive is the range of human fears, hopes and impulses that are explored with gripping humor both onstage and onscreen, without saying a single word. Seriously—the play doesn't feature any verbal language. The play relies on its graphic and challenging visuals: in short, it's hard to look away.
BAM is showcasing 300 el x 50 el x 30 el as one of 13 theater, music and dance productions included in its Next Wave Festival, which is back after an almost three-year hiatus due to the pandemic.
The genre-bending festival, which will run from September 28-December 22, features cutting-edge programs from artists in eight different countries. Nine of the artists are performing at BAM for the first time.
"That was our guiding principle," David Binder, BAM's artistic director, said to the New York Times, "to cover a lot of ground with lots of international new artists."
The festival will feature dance, opera, theater, orchestral and experimental music performances by artists from Korea, Germany, Holland, Belgium, Greece, Brazil, France and the US.
BAM is kicking off the three-month series with a limited 3-day run of "300 el x 50 el x 30 el," from September 28 to October 1.
Belgian theater collective FC Bergman created the original production in 2011 and has since toured it all over Greece, France, Germany, Austria, and the Netherlands, but hasn't brought the work to the United States, until now.
FC Bergman tells the story of a village and a looming flood without using words. Photo: provided by BAM.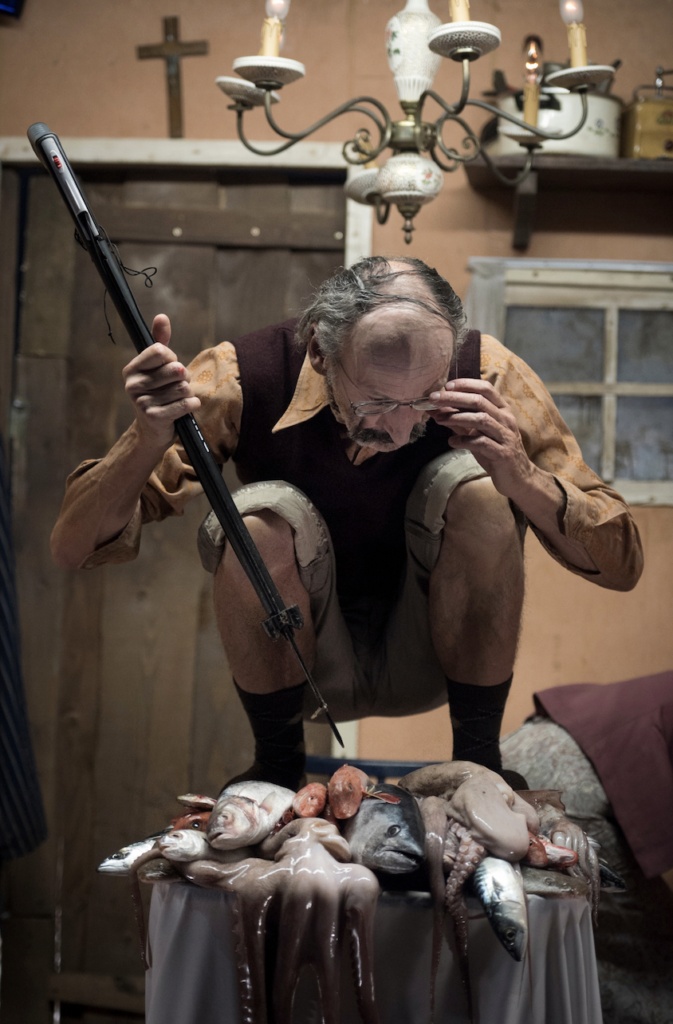 The Belgian collective creates experimental and often wordless stories taking inspiration from cinema, art history and religious narratives. The measurement in the title, "300 el x 50 el x 30 el," refers to the biblical proportions of Noah's Ark.
The Next Wave Festival will also feature an orchestral hip hop experience from Flying Lotus, a multi-hyphenate award-winning musician related to legendary jazz star Alice Coltrane.
Later in October, BAM will showcase Shakespeare's "Hamlet," as told by German theatermaker Thomas Ostermeier will feature an umami combination of pop music, drag performances and Elizabethan face-offs.
The festival will close with an interactive electric light installation by the Brooklyn-based artist Andrew Schneider, called "N O W I S W H E N W E A R E (the stars)." Visitors will follow projected voices and points of light across the awe-inducing, nightlike landscape.
To explore the rest of the Next Wave Festival and purchase tickets, go here.