In New York City, Ryan Neinstein, MD, is a top-rated board-certified plastic surgeon. Through his active history in the medical community and revolutionary procedures, Neinstein is now more widely recognized as "the surgeon's surgeon." Patients have been visiting Dr. Neinstein from far and wide for liposuction, body sculpting, and injectable facial procedures for over ten years. 
So, why is New York still talking about Dr.Neinstein?
Getting to Know Dr. Neinstein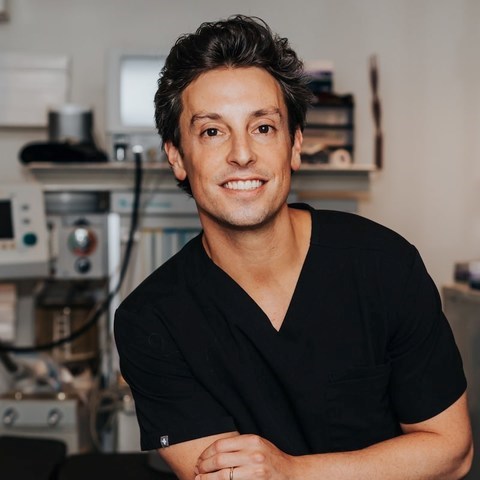 Dr. Neinstein is an active member of the American Society of Aesthetic Plastic Surgery Safety and authored the American Society of Plastic Surgeons' updated Liposuction safety and procedural guidelines. In 2013, Dr. Ryan Neinstein established Neinstein Plastic Surgery. The office is on Manhattan's Upper East Side in New York, New York. Liposculpting, the Brazilian Butt Lift (BBL), full-body makeovers for transgender people, and the "Modern Mommy Makeover," which targets areas affected by pregnancy and breastfeeding, are among the surgical procedures available at this location.
Dr. Neinstein has also authored several surgical papers, including Liposuction of the Back, Flanks, and Hips in Liposuction and Emerging Technologies in Body Contouring. Dr. Neinstein received his degree from The University of Western Ontario.
Early History
Dr. Ryan Neinstein is also a part of Canada's Royal College of Physicians and Surgeons and is a Board Certified Plastic Surgeon. He started his journey by attaining a bachelor of science in genetics at Western before receiving his Doctor of Medicine at the same school. Dr. Neinstein volunteered as a medic in Israel as an undergraduate student. His interest in science, combined with his desire to help others, led him to pursue a career in medicine. During medical school, Dr. Neinstein became fascinated with surgery and how technical mastery can produce such dramatic and satisfying results for the patient.
In later years, Dr. Neinstein became actively involved in academic research at The University of Toronto. During which he was doing his 5-year Plastic Surgery Residency. At this time, Dr. Neinstein authored papers in various fields, including hand surgery, aesthetic surgery, breast reconstruction, and pediatric facial fractures. The medical industry recognized these efforts with the Best Paper Award at the 2011 American Society of Reconstructive Microsurgery Meeting. The project aimed to improve outcomes for women undergoing breast reconstruction following breast cancer.
Known Treatments
Dr. Neinstein has become known for several treatments throughout his career. Some of the most searched by patients include:
The Modern Mommy Makeover
A modern mommy makeover is a procedure that assists mothers in looking and feeling their best after having children. The procedure aims to restore confidence and comfort by addressing pregnancy and breastfeeding-related issues such as loose skin, diastasis (muscle separation), and deflated or droopy breasts.
Many women express during the mommy makeover consultation that they simply do not feel like themselves after pregnancy and breastfeeding. They feel as if their children have ravaged their bodies, and no amount of diet or exercise can reverse the damage. This feeling is all too common because many changes during pregnancy have nothing to do with diet or exercise; they are physical changes to the body that occur naturally.
Historically, changes to the body caused by pregnancy resulted in plastic surgeons offering moms cookie-cutter operations. These mommy makeover procedures frequently failed to address each patient's unique characteristics, goals, desires, and lifestyle. Neinstein Plastic Surgery revolutionized this standard through its one-of-a-kind, patient-centred approach to mommy makeovers. Several aspects of Neinstein Plastic Surgery's mommy makeover make it unique to their NYC plastic surgery practice and the medical industry.
The Skinny BBL
The medical community started using the term "skinny BBL" when referring to a Brazilian butt lift treatment that considered the amount of fat used. Therefore, a skinny BBL is a fat transfer procedure requiring specialists to remove fat through liposuctioning the abdomen and waist and injecting that fat into the buttocks.
Unlike a traditional BBL, the difference is that a skinny BBL results in a much more natural-looking result. Rather than changing the size and creating large buttocks, the goal is to enhance and tweak the shape of the buttocks. It yields a sportier, perkier look rather than overly exaggerated, wide, heart-shaped buttocks.
Traditional BBL liposuction looks at the abdomen and waist. Still, in a skinny BBL, additional areas of liposuction may be required, especially if the patient is on the leaner side. When there isn't a single area with a significant fat deposit, specialists will have to liposuction more areas, such as the inner and outer thighs, taking smaller amounts of fat from each inner and outer thighs. A skinny BBL usually necessitates far more targeted and precise fat injection.