City Councilmember Lincoln Restler recently referred to them as the "worst escalators in Brooklyn." And anyone who has boarded the A/C line at High Street and attempted to use the escalators would surely agree.
They are among some of the longest escalators in the city. And when they're inoperable-- which they often are-- it's a tiresome and frustrating travail in and out of the subway.
Well, beginning Monday, August 8, MTA will finally begin repairs on these escalators, starting with one.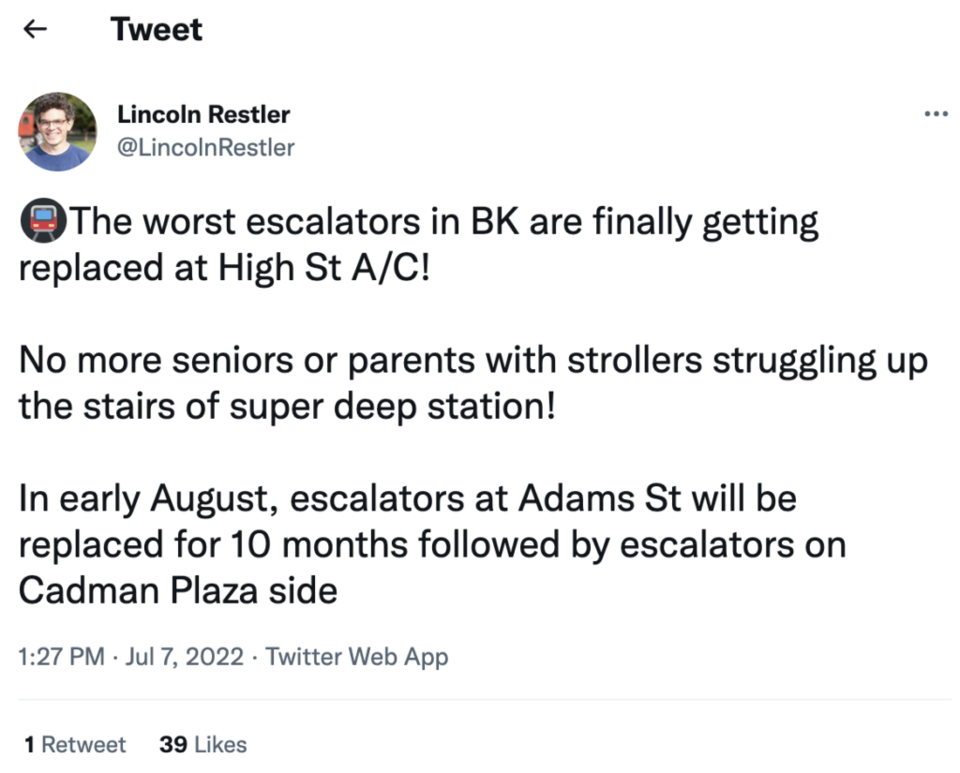 And then on Saturday, August 13, both escalators at Adams St will be closed. During this time, customers will be able to access that side of the station via staircase, except for a few overnight periods.
Straphangers will be able to access the platform at all times, but barricades will be installed in the lower mezzanine and platform area.
The Adams St escalators are scheduled to be completed by mid-2023. Once those are fully operational, replacement of the Cadman Plaza West escalators will begin.