New York City Mayor Eric Adams on Thursday appointed Michael Garner as chief business diversity officer of the Mayor's Office of Minority and Women-Owned Business Enterprises (M/WBE) and signed Executive Order 26 to help address the "disparity within the disparity" in how city procurement dollars are awarded to M/WBEs.
Although studies demonstrate that M/WBEs are underutilized in city contracting, certain ethnic and gender groups of M/WBEs remain more disproportionately underutilized than others, said Adams. Executive Order 26 focuses on increasing participation by Black American, Hispanic American, and Native-American M/WBEs and Asian-American WBEs — all groups that have been persistently and negatively impacted by procurement inequities.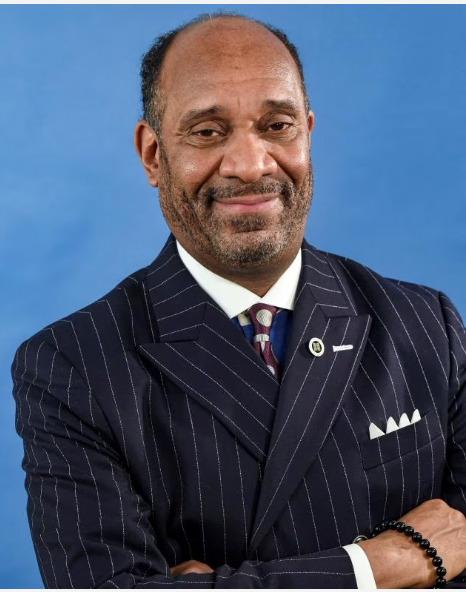 "By signing Executive Order 26 to increase the number of underrepresented ethnic groups awarded city contracts and appointing Michael Garner as chief business diversity officer of the Mayor's Office of Minority and Women-owned Business Enterprises, we are reaffirming our administration's commitment to expanding opportunities for our minority and women-owned business owners," Mayor Adams said. "These support systems will build equity, boost our recovery, and create new opportunities for M/WBEs citywide.
Prior to his recent appointment, Michael J. Garner served as Chief Diversity and Inclusion Officer at the MTA for nearly 14 years, beginning in 2009. Under his leadership, the MTA has created the country's leading MWDBE Business Development Program, based on dollars paid, as well as the MTA's Construction Small Business Mentoring Program, which has awarded 455 contracts totaling $490 million to small businesses regionwide.
Also serving as MTA Chief Equal Opportunity Officer, responsible for EEO and Title VI programs, Garner has increased the hiring of women and ethnic minorities within the MTA's 70,000-strong workforce by 20 percent.
Prior to joining the MTA, Garner headed MWBE programs at the New York City Housing Authority (NYCHA) and the NYC School Construction Authority (SCA). Collectively, his teams at NYCHA, SCA, and the MTA have been responsible for more than $12 billion being paid to NYC/NYS-certified MWBEs.
While the state of New York reached its 30% goal for minority- and women-owned business enterprises last year, New York City continues to fall far short. Although New York City's certified MWBE firms have tripled since 2015 – from 4,000 to 11,000 – only about 2,000 firms or awarded only 3.8% of city contract money went to MWBE firms, according to the city comptroller's office.
The mayor is hoping the appointment of Garner will be the beginning of a substantial increase in equity spending.
"Michael has a proven track-record of breaking through bureaucratic hurdles to ensure M/WBE contractors are given a seat at the table and, more importantly, are awarded contracts," said First Deputy Mayor Sheena Wright. "With Michael's appointment and the accompanying executive order, this administration is demonstrating that it is laser-focused on creating an equitable business environment."