Crime is up in Prospect Heights and Brooklyn as a whole.
Although there has been a 13% reduction in crime reported to Prospect Heights' 77th Precinct, there has been a 87.5% increase reported to the 78th Precinct during the week March 22 to March 28, compared to the same period last year. Reports of grand larceny account for the large increase in reports, comprising 11 of the 15 reported incidents at the 78th Precinct.
Across the two precincts, there have been 28 incidents reported, including three robberies and five felony assaults. There have also been reports of burglary and grand larceny to both precincts.
During the same period last year, there were 23 incidents reported across the two precincts, including six incidents of robbery and eight of grand larceny auto.
There have been two murders and five rapes reported this year in the neighborhood, compared with one murder and seven rapes reported by the same date in 2020.
Looking at the 28-day cycle, there has been a 7% reduction in incident reports at the 77th Precinct and 20.9% reduction at the 78th Precinct this year on last.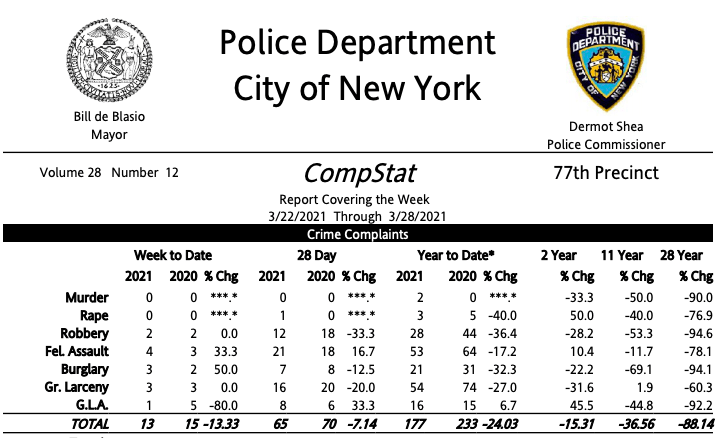 The most common incidents reported over the week-long period were felony assault and grand larceny, with five reports of felony assault and 14 of grand larceny. That is one more felony assault and 10 more reports of grand larceny than the same period last year.
On March 31, the 77th Precinct tweeted a photo of a man wanted for robbery, and called on the public for information.
And on March 30, the 78th Precinct tweeted a photo of a suspect in a non fatal shooting, calling on the public for help. The precinct is offering a reward of up to $2,500 for information.
Across Brooklyn:
Across the borough, there have been 424 incidents reported between March 22 and March 28, according to NYPD's CompStat, including one murder in Brooklyn South and three murders in Brooklyn North. There were eight reported rapes across Brooklyn, 53 robberies and 87 felony assaults.
During the same period last year, there were 360 incidents reported and two murders and three rapes boroughwide.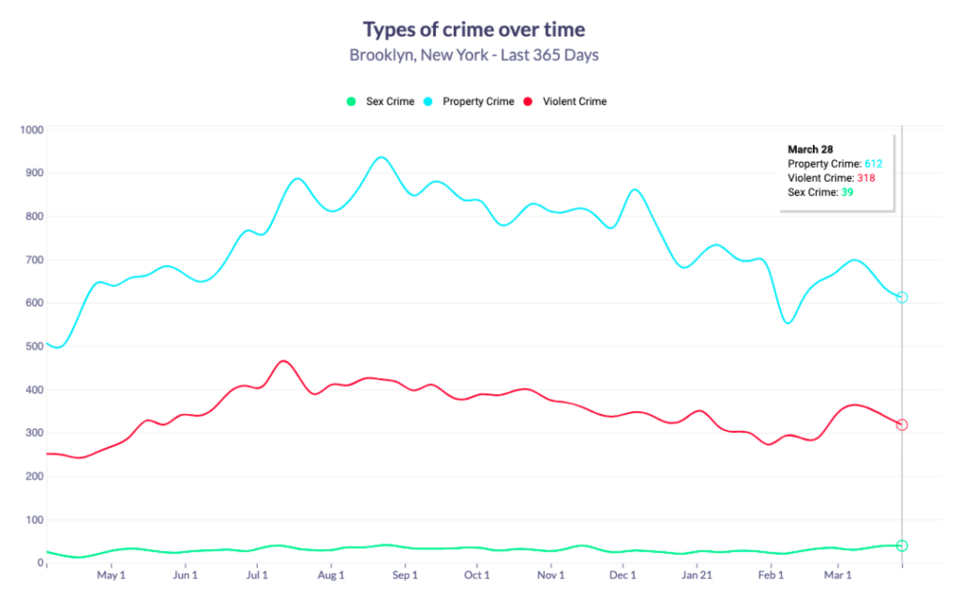 Between March 22 and March 28, there were 318 violent crimes reported, 612 property crimes and 39 sex crimes. Data collected by NYPD shows violent crimes in the borough typically occur between 4pm and 5am and high time for property crimes is between 10am and 10pm.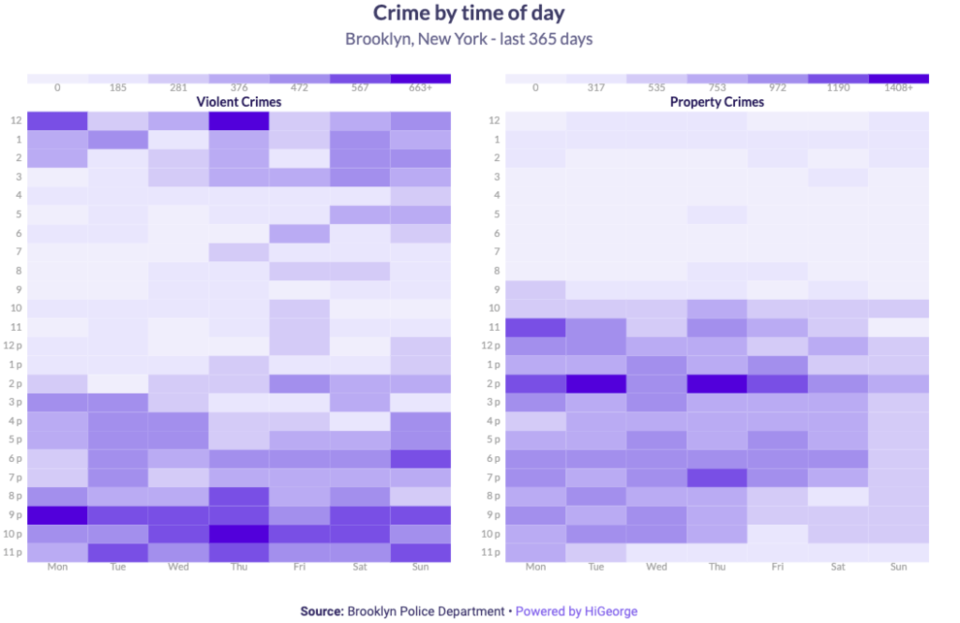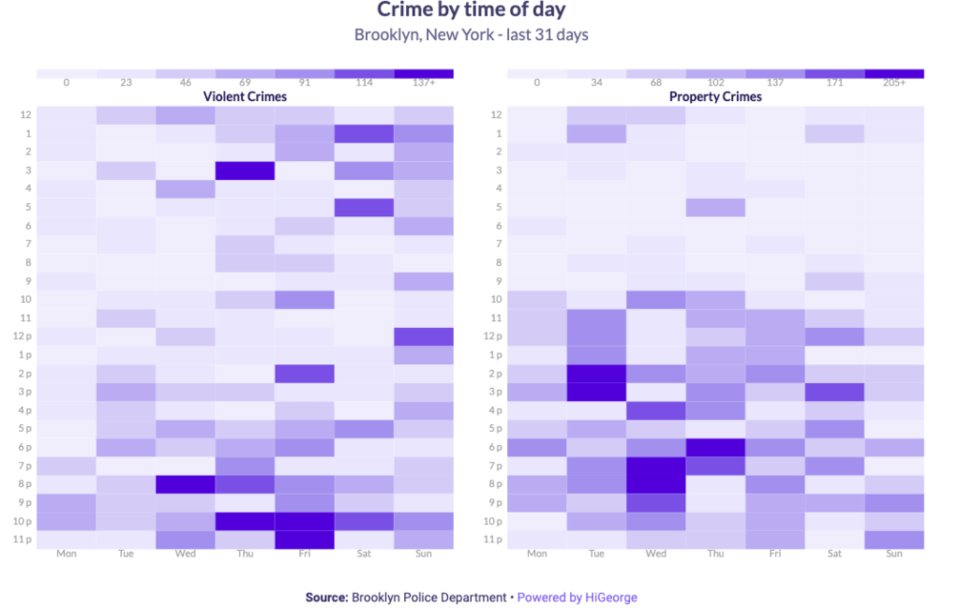 In the headlines:
On Thursday morning, 23-year-old New Jersey man Joseph Fernandez was killed by a Jeep in downtown Brooklyn while he crossed Flatbush Ave. Extension near Gold St. A 2017 Jeep, driven by a 67-year-old man slammed into him in the middle lane about 6:30 a.m., cops said.
A 24-year-old woman fought off a stranger who tried to rape her after following her into her Brooklyn apartment building on Saturday, police said. The woman was walking into her home near Rogers Ave. and Beverly Road in Flatbush when a person lurking in the dark followed her inside.
A 39-year-old Coney Island father was shot dead in Brooklyn on March 26 following a dispute with two men outside an apartment building. Raul Cordero got into the argument about 6:40pm outside the Harbor View apartments, before he was shot, police said.
The NYPD announced Monday its Hate Crimes Unit was investigating an attack on an Asian man that was caught on video on a Brooklyn J train. A video of the attack shows the two fighting before the victim is overpowered and punched repeatedly in the head. The attacker then puts the man in a chokehold until he loses consciousness, the video shows.
BK Reader's crime tracker has the latest information and statistics on crime and policing in the borough.