Overall, crime is at the same level as last year in Fort Greene and Clinton Hill, and Brooklyn as a whole.
The same number of incidents were reported to Fort Greene/Clinton Hill's 88th Precinct during the week March 15 to March 21 compared to the same period last year.
There have been ten incidents reported, including robbery, felony assault, grand larceny and grand larceny auto. There has been one murder and no rapes reported this year in the neighborhood, compared to one murder and three rapes by this time last year.
Looking at the 28-day cycle, there has been a 29.5% reduction in incident reports this year on last.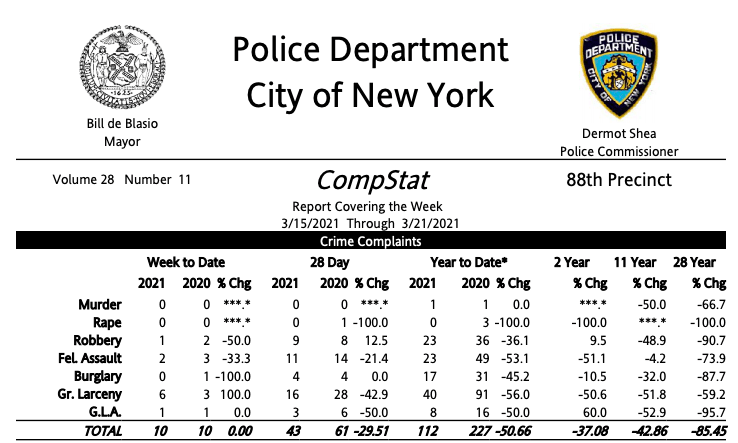 The most common incident reported over the week-long period was grand larceny, with six reports in the neighborhood, three more than this time last year.
On March 20, the 88th Precinct tweeted a photo of a gun one of the precinct's public safety teams had recovered.
Across Brooklyn:
Across the borough, there have been 426 incidents reported between March 15 and March 21, according to NYPD's CompStat, including two murders and six in Brooklyn South and six rapes in Brooklyn North. There were 53 robberies across Brooklyn and 62 felony assaults.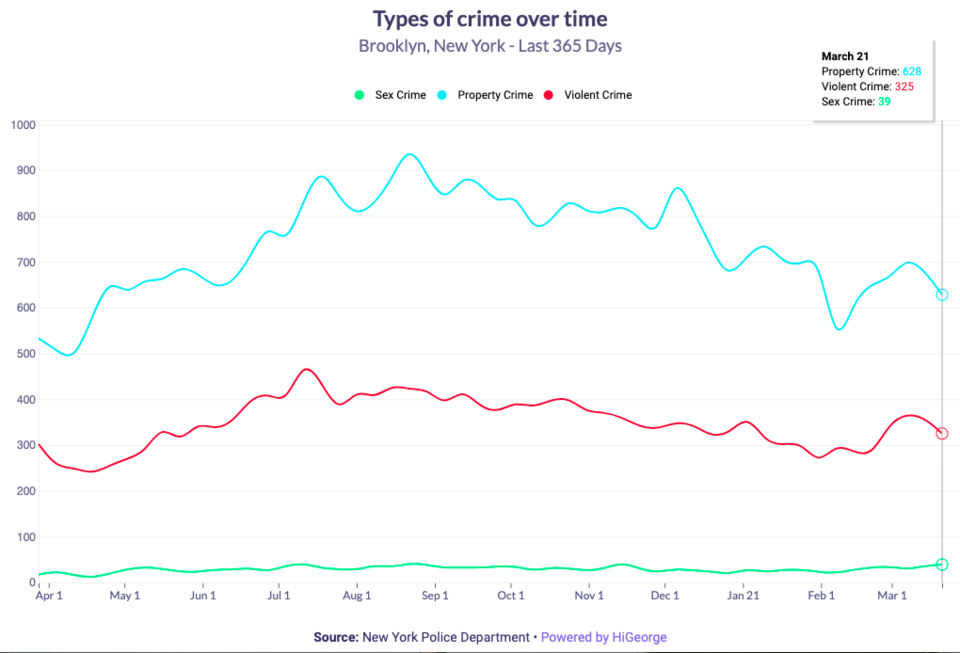 Between March 15 and March 21, there were 325 violent crimes reported, 628 property crimes and 39 sex crimes. Data collected by NYPD shows violent crimes in the borough typically occur between 4pm and 5am and high time for property crimes is between 10am and 10pm.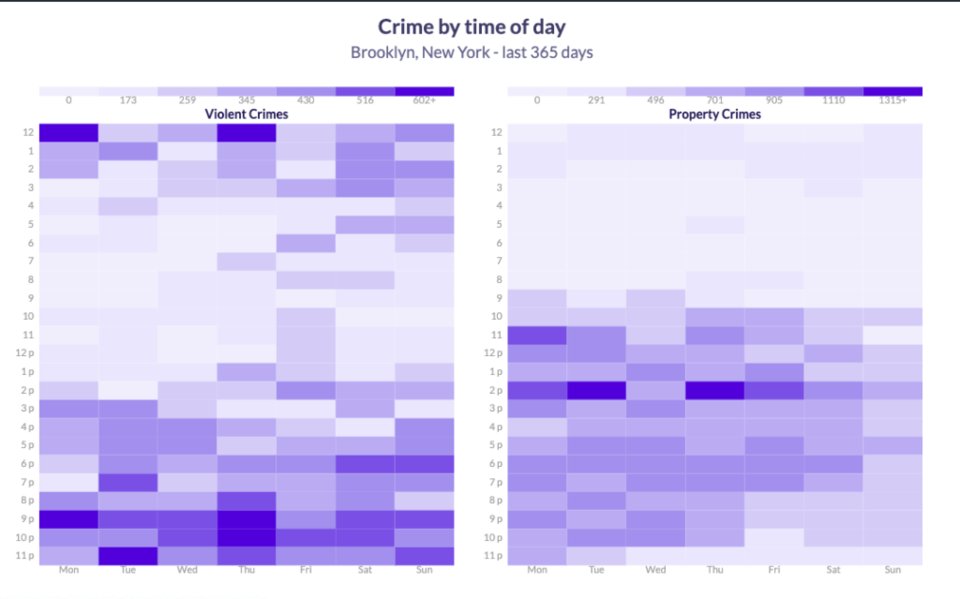 In the headlines:
This week, a candlelight vigil was held to remember 47-year-old Jeroid Tindal, who was shot and killed in his home, in Bed-Stuy Wednesday night. Police say Tindal was shot three times after a shooter knocked on his door and opened fire inside his Independence Towers apartment on March 8.
A Brooklyn man fatally stabbed steps from his home was killed by his gang-member best friend who was out on bail in a gun possession case, police sources and the victim's family said. Surveillance video captured the moment Jonathan Hernandez repeatedly knifed 24-year-old Jose Perez Rivera in Bushwick Monday afternoon, police sources said.
Five people were hurt — including two firefighters — in an early morning Brooklyn blaze, authorities said. The fire broke out on the second floor — and the flames extended to the third floor — of an apartment building on Tilden Avenue near East 29th Street in East Flatbush around 4:20 a.m., the FDNY said. The blaze reached a third alarm, officials said.
A man fatally shot outside of a Brooklyn cocktail bar had just finished getting drinks with his sister and some friends, his family told the Daily News Monday. Michael Anansingh was a regular at Erv's on Beekman in Prospect Lefferts Gardens, and was waiting for his sister to get her purse from inside the bar when tragedy struck Sunday night.
BK Reader's crime tracker has the latest information and statistics on crime and policing in the borough.