Three days after Tuesday morning's shooting on an N train at a busy Sunset Park subway station, and New Yorkers are still reeling from the shocking event.
The gunman set off two smoke grenades in a southbound N train at Sunset Park's 36th Street subway station around 8:30 a.m. Tuesday before opening fire and shooting 33 rounds, police said. The shooting left 10 people with gunshot wounds, five of them critical, and injured 13 others.
After a daylong search, police announced Wednesday afternoon that they had arrested 62-year-old Frank R. James, previously identified as a person of interest in the shooting.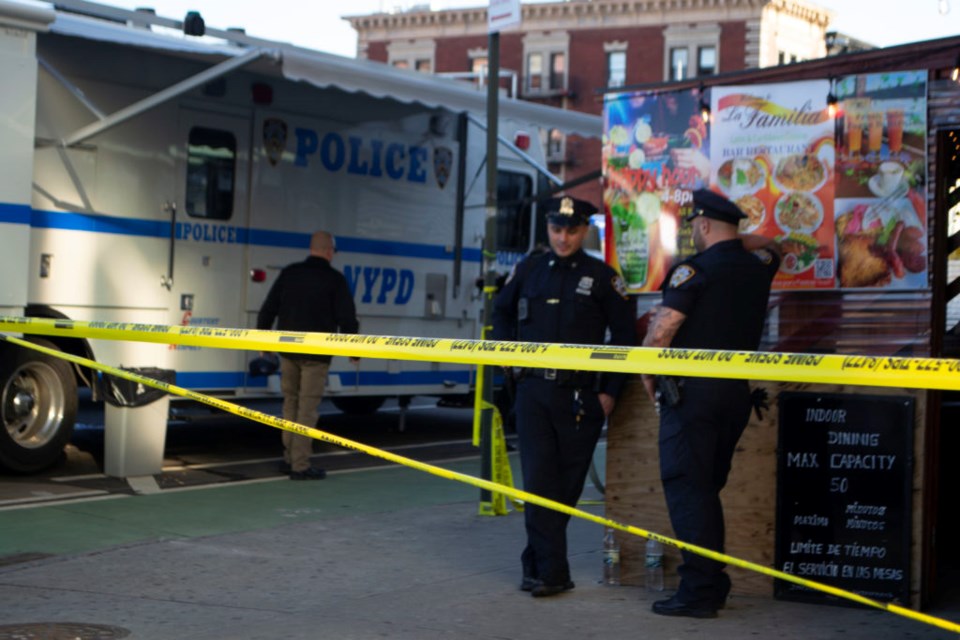 Police had sought the public's help in locating James on Tuesday.
For many of those who frequent the Sunset Park area, the shooting was far more than an unwelcome disruption at a subway station that is a major hub for commuters, connecting the D, N and R trains. For them, it further heightened their fears around commuting underground-- a tension that had been building from incidents in the months prior.
Brooklyn resident Luis Ramos said he was fortunate not to be on the train where the shooting occurred — he missed his train just before it happened.
"I was at Flatbush and DeKalb," Ramos said. "What happened was the doors closed and I had to wait for the next train. So I waited for the next one, and that's when everything got locked down."
He said it was certainly a jarring experience, but he's glad he wasn't involved, as were his family who started calling him right after news about the shooting broke.
"It was like luck was looking out for me," Ramos said.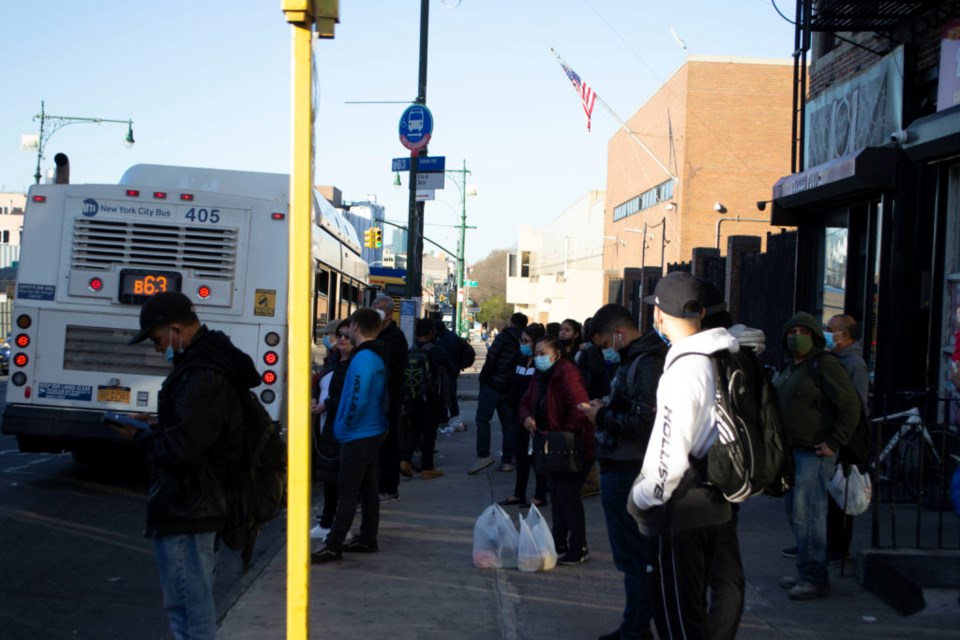 Emily Barrera, who lives in Queens but works in Sunset Park, said she was already at work when she found out about the shooting, but the event has made her even more leery of taking the subway than she already was, citing things like the feces attack on a Bronx train as something that made her hesitant to use public transit even before Tuesday.
"It makes me not want to take the train," Barrera said. "It makes me want to take a car."
Yoketing Ing, who was in Sunset Park on Wednesday to pick up supplies, said he thinks the fact that no suspects were apprehended in the immediate aftermath of the shooting is a result of calls to "defund the police" in cities across the United States.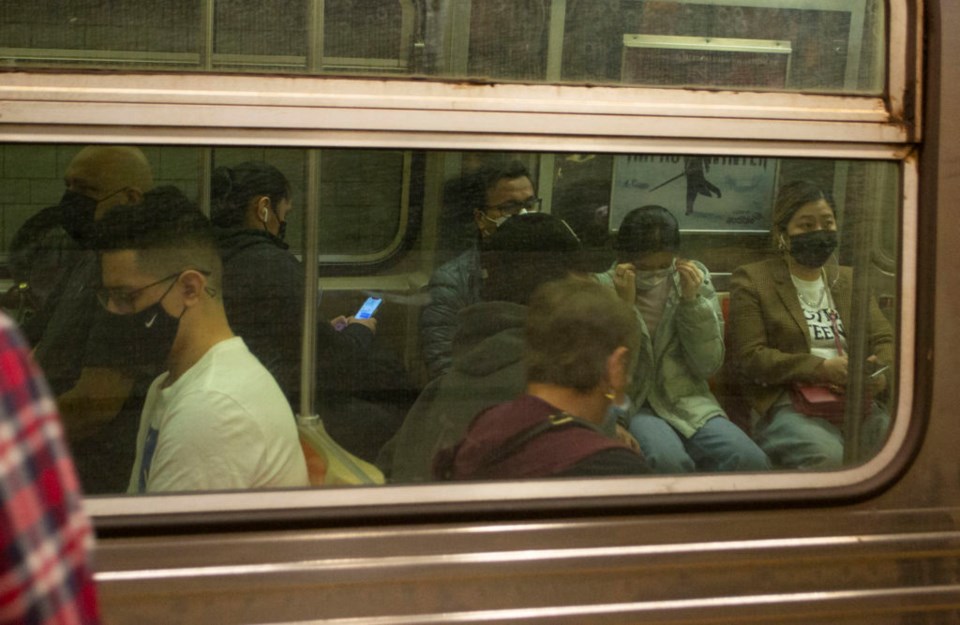 "When you make police officers feel that they are criminals, they are less interested in protecting us and they would rather, like, back off," he said.
On Thursday, Jose Mastarreno and Steve Saletros, two members of the Guardian Angels non-profit unarmed crime prevention organization, were out walking around in Sunset Park near the 36th Street station.
Mastarreno said while he's of course glad police arrested James, he still believes people are uneasy on public transit.
"You never know what's next, so you have to be prepared at any time," Mastarreno said.
Like Barrera, Mastarreno noted that even before the shooting, he's noticed plenty of anecdotal safety issues on the subway.
"I see people looking paranoid all the time," he said.
Saletros agreed.
"I think the level of fear is up in the subway system in terms of the incidents and the number of incidents that have occurred," Saletros said.
But Mastarreno and Saletros said they think people feel safer with Guardian Angels on the train.
"When I'm in the train, they look at us, they feel happy," Mastarreno said.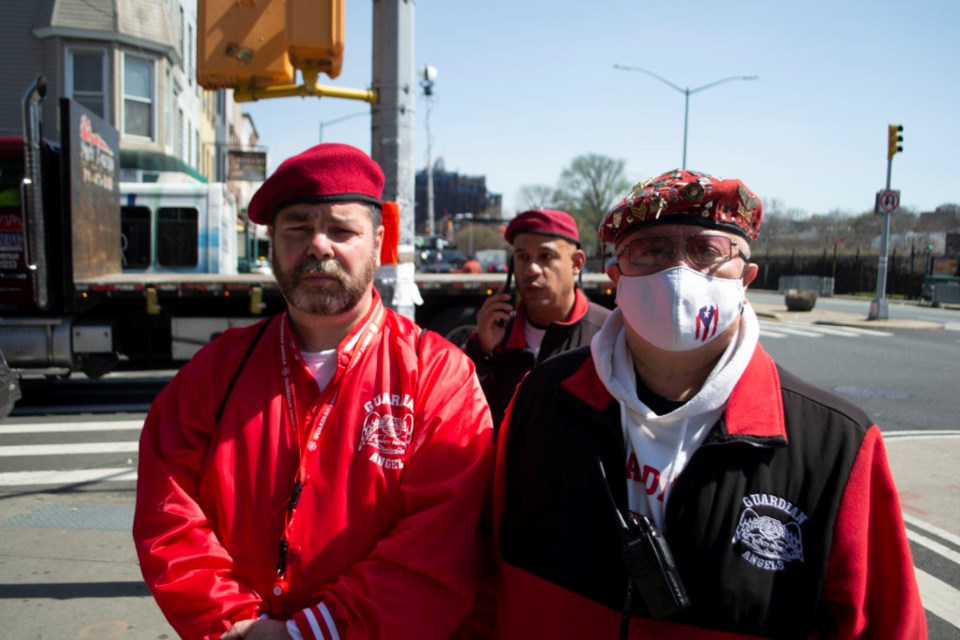 James remained at large for more than 24 hours after Tuesday's shooting.
Police believe he rented a U-Haul van in Philadelphia which was found abandoned about five blocks from the Kings Highway station, where they say the gunman boarded the subway — around five miles from the 36th Street station.The key to the van was found on the train with other items believed to belong to the gunman, including a Glock 9-millimeter handgun, three ammunition magazines, a hatchet, fireworks and a liquid believed to be gasoline, The New York Times reports.
Police said fireworks, two gas canisters and a bag with a hatchet were recovered from the scene, along with a single automatic handgun that apparently jammed and which was, perhaps, what saved lives.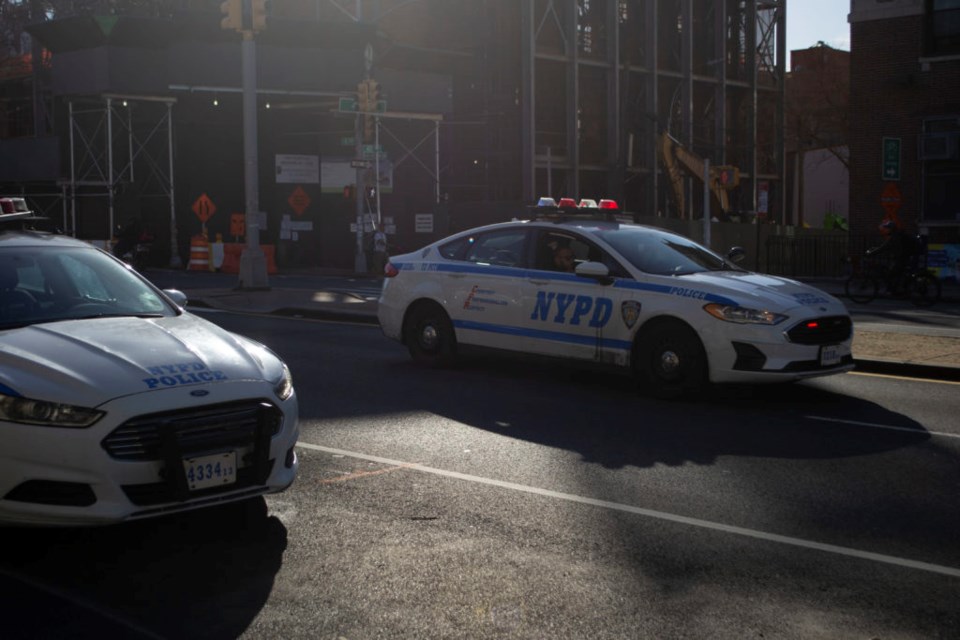 The motive for the shooting still remains unclear. But disturbing YouTube videos were found of James — who reportedly has addresses in Milwuakee and Philadelphia — ranting about Mayor Eric Adams, gun violence, the subway system and NYC's mental health system.
At least seven of the shooting victims remain hospitalized and are in stable condition.