Brooklyn affordable housing developer Carbrook Associates, LP is losing federal funding for discriminating against people of color and those living with disabilities.
On Thursday, the U.S. Department of Housing and Urban Development (HUD) announced it was beginning procedures to suspend federal affordable housing funds to the company after an investigation revealed it violated federal anti-discrimination laws in two Crown Heights buildings.
The investigation found the housing discrimination occurred in 81 multifamily units in Brooklyn, with a letter to the company stating the buildings are located at 1577 Carroll Street and 440 Brooklyn Avenue.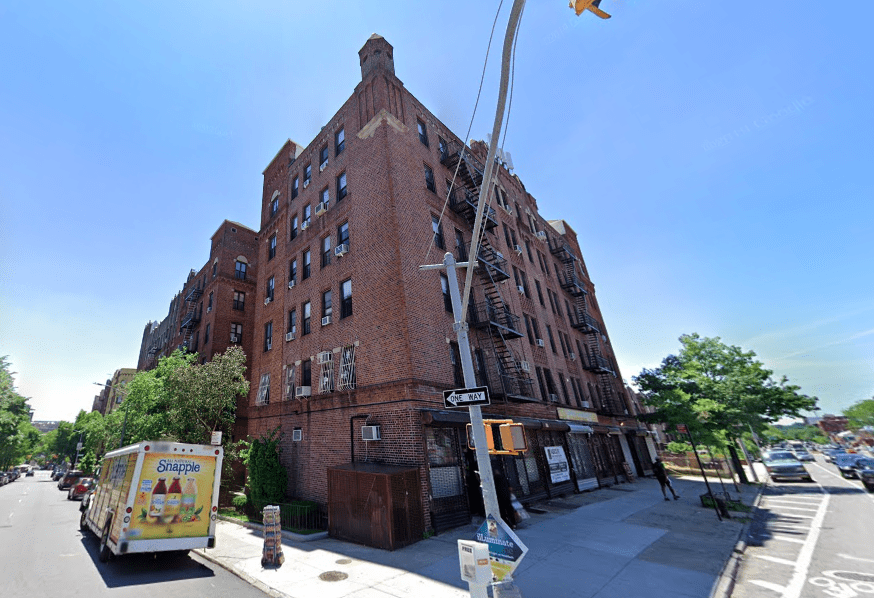 According to the letter, both buildings had apparent accessibility violations and race-based discrimination.
Carbook refused to address widespread architectural barriers that limited access for people with disabilities, despite being warned by HUD of violations in 2019, the investigation found.
It also found the company could be excluding tenants of color, as the buildings it owns are occupied by almost exclusively white tenants, violating federal anti-discrimination law.
"Carbrook has failed to resolve the Section 504 violations and refuses to cooperate in FHEO's investigation to determine whether Carbrook's program or activity violates Title VI," the letter says.
Carbrook has received federal funds to provide affordable housing to income-qualifying families in Brooklyn since 1981. Over the past 10 years, it has got more than $11.5 million in to build two affordable multifamily housing developments.
In the ten-year period prior to HUD's findings, Carbrook received over $11.5 million in Project-Based Rental Assistance from HUD to operate two affordable multifamily housing developments.
HUD's Acting Assistant Secretary for Fair Housing and Equal Opportunity Jeanine Worden said HUD was committed to ensuring individuals with disabilities, racial minorities and other underserved communities had an equal opportunity, as guaranteed by federal law, to enjoy accessible, affordable housing.
"HUD will not tolerate housing providers taking federal housing funds while shirking their civil rights obligations and refusing to cooperate with federal civil rights investigations."
HUD Deputy Regional Administrator for New York and New Jersey Stephen Murphy said housing discrimination was unacceptable and had no place in New York State.
"Property owners and agents cannot accept federal funding from HUD and then refuse to provide access to people with disabilities," he said, adding both Crown Heights buildings appeared to be exclusionary to all races other white tenants.
"Carbrook has refused to cooperate and resolve these serious deficiencies. HUD is committed to enforcing the Fair Housing Act and will ensure all residents have equal access to housing without discrimination and are protected from any retaliation."
Carbrook can request an administrative hearing within 20 calendar days to address the funding termination, the letter explains. It can also avoid HUD's action if it signs a voluntary compliance agreement and fully cooperates with HUD's investigation.
People who believe they have experienced discrimination may file a complaint by contacting HUD's Office of Fair Housing and Equal Opportunity at (800) 669-9777 (voice) or (800) 877-8339 (Federal Relay Service).