Twelve-year-old Romy Vilsaint was less than two months away from his 5th grade graduation from P.S. 361, located in the "Little Haiti" section of Flatbush, Brooklyn, when his life was taken on May 6, as a result of a $1 bet.
The senseless violence didn't occur on the street; it happened at school. Romy's death was the culmination of bullying, a problem his family says had been ongoing and one the school failed to address.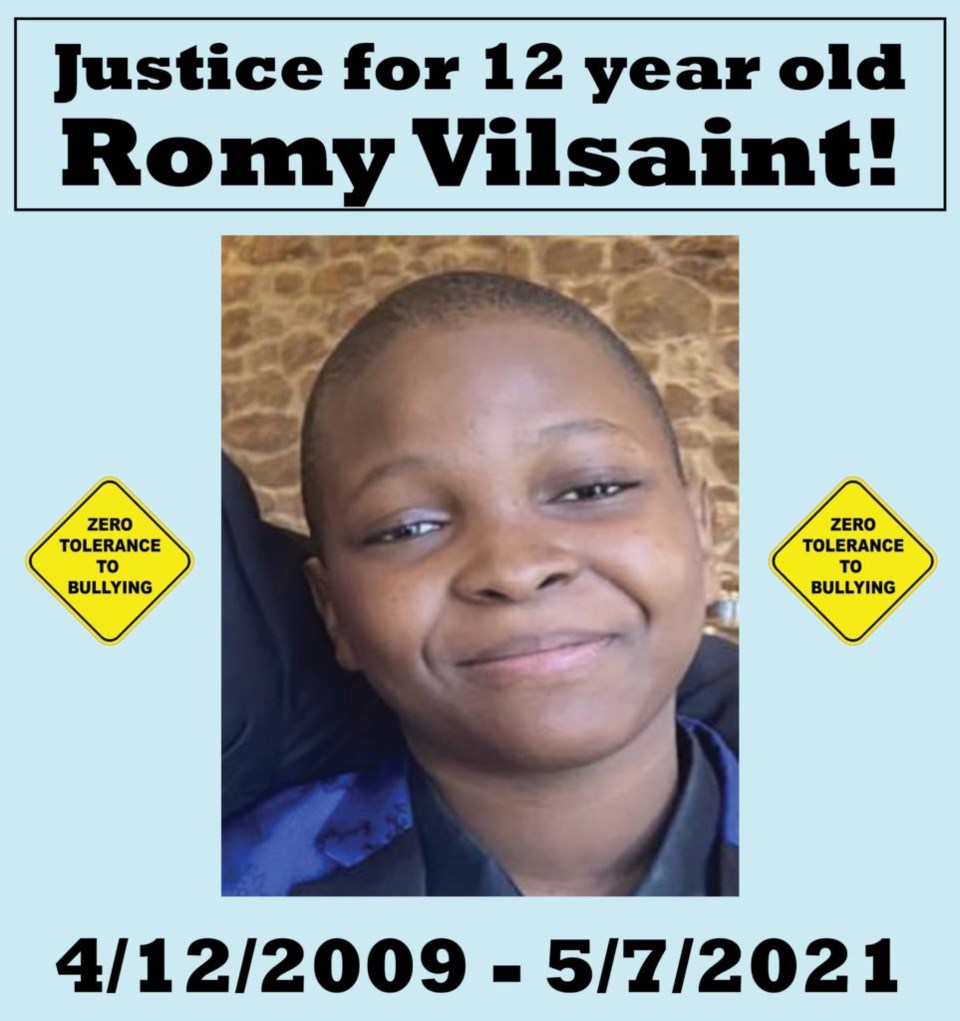 But the details around who at the school is responsible for the tragic death and to what extent still are not clear as, so often, bullying goes unreported by the victims and students or happens after school or off school grounds.
Now, his relatives, community members and a handful of local elected officials are demanding clarity, calling on a full investigation by the City and the Department of Education, said City Councilmember Farah Louis at a press conference Friday morning outside of the school:
"It is inexcusable that after entrusting their child in the care of the department of education, that his family must plan his burial rather than celebrate his graduation," said Louis.
Romy immigrated to Brooklyn from Haiti in 2017. According to Romain Vilsaint, Romy's father, his son had been complaining about being bullied for some time, primarily because he was a Haitian and spoke with an accent. He was an honor student, he loved to play basketball and dreamed of becoming an actor.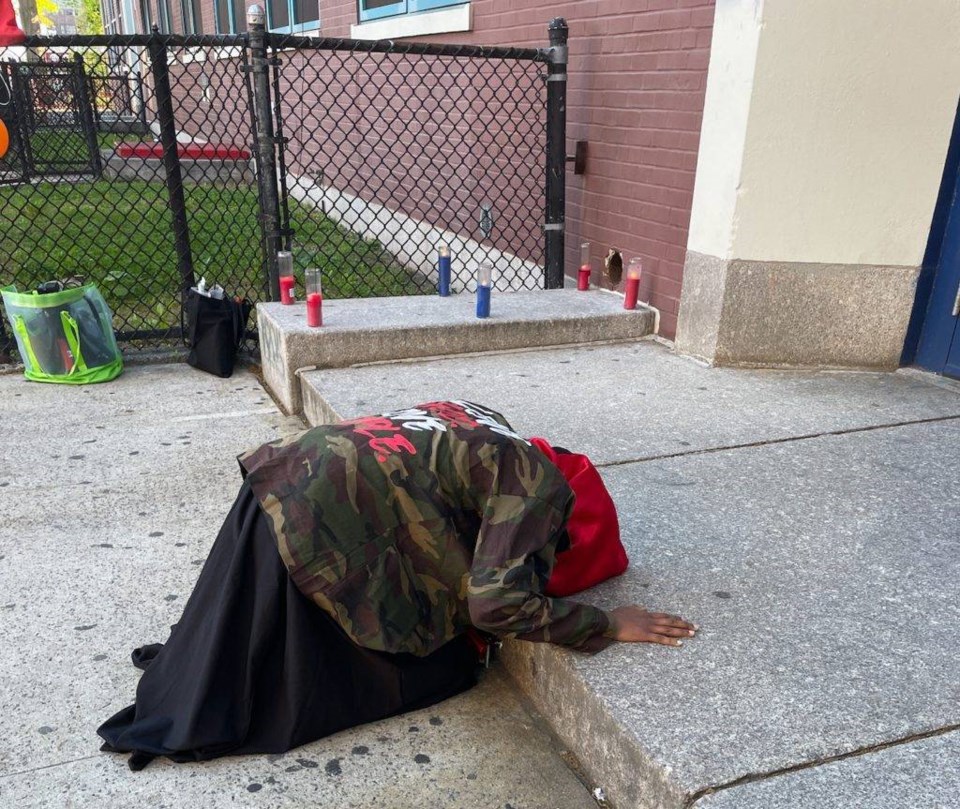 On Wednesday, May 5, Romy was jumped and beat up after school. Then on Thursday, May 6, while he was in school, Romy was punched behind the head by a student who admitted he was given a dare to punch him for $1. After Romy was assaulted and complained of severe headaches and vomiting, he was sent to the nurse, who eventually sent him home instead of a hospital.
Romy Vilsaint passed away at Kings County Hospital on Friday, May 7, at 3:00pm.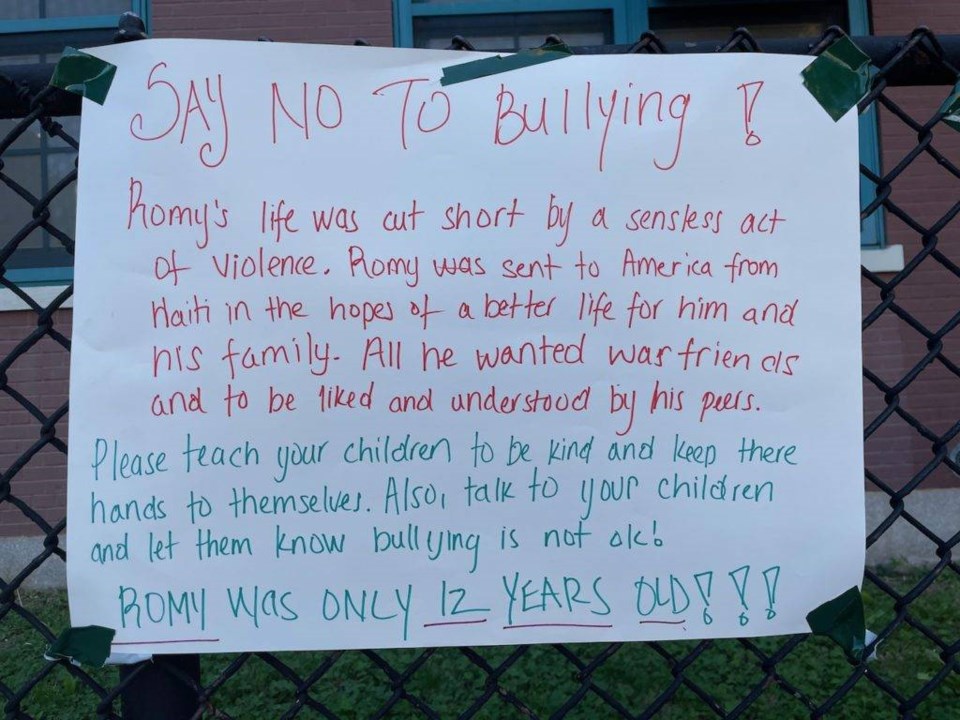 "He was targeted because he was Haitian, because he had an accent," said Assemblymember Rodnyse Bichotte at the press conference, referring to the incident as "ethnic bullying and discrimination," something she said many new immigrants face.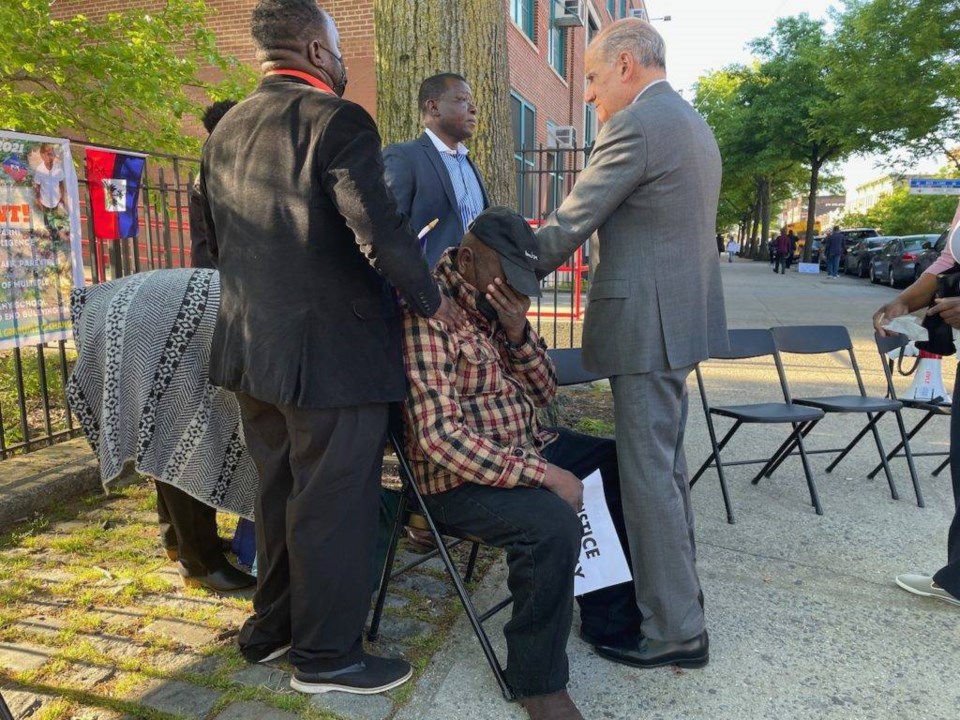 "Although I cannot imagine what Romy went through, I do know what it is like to experience ethnic discrimination… even to be targeted as a Haitian-American elected official," said Bichotte. "We come to America not only to contribute but also attain the American Dream, like any other immigrant."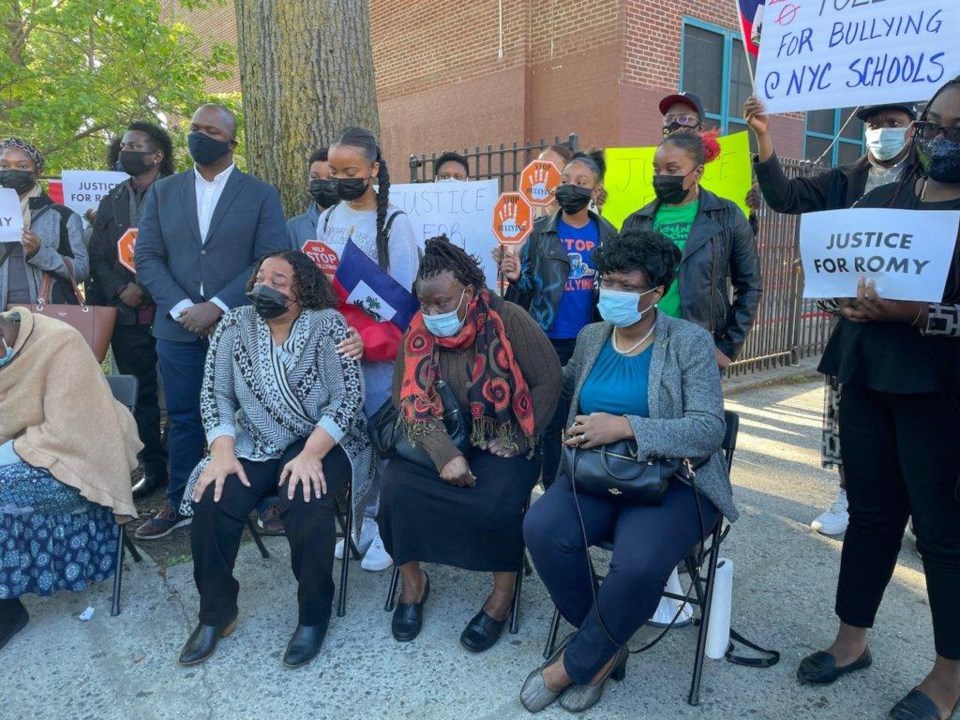 Romy's brother, father, and several other family members attended the press conference, somber, weeping, and at times yelling out his name in sudden exasperation and grief.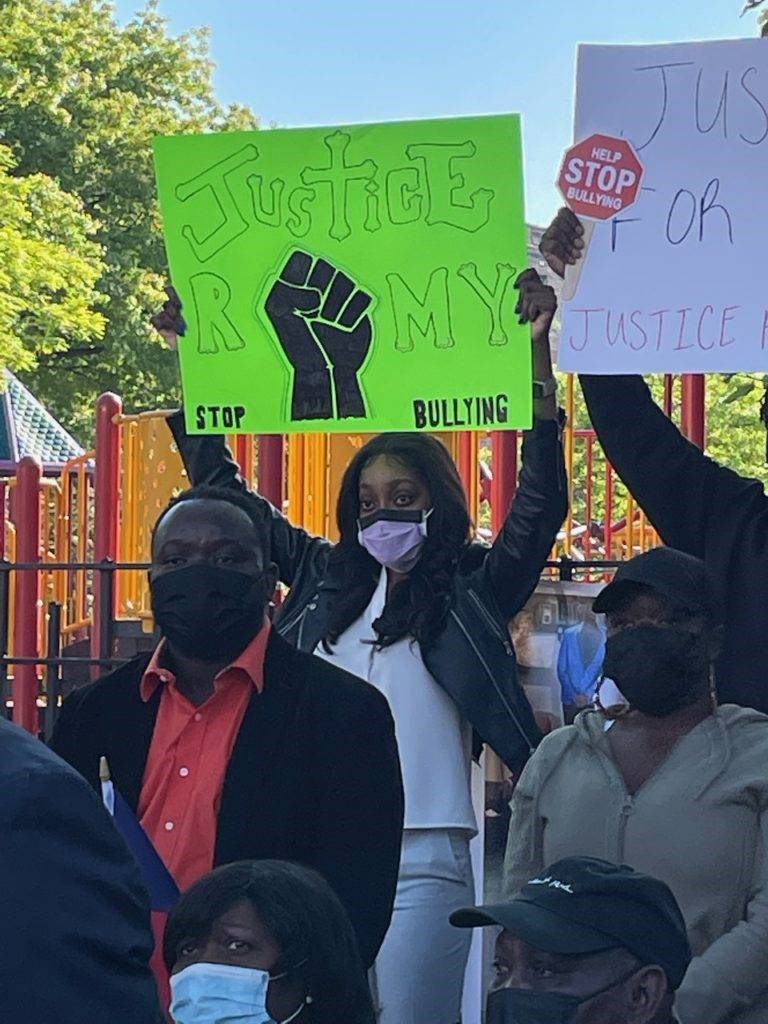 "Although Romy desperately needed a higher level of medical attention, he did not receive it in time. ... Many questions are unanswered around how much they knew and when they knew," Bichotte said of the school's principal and administration.
"So now, in the New York State Assembly, I'm going to introduce 'Romy's Law,' a law to make sure that no other family has to experience this kind of tragedy."
Councilmember Louis said what the family needs now is support from the city and his local community:
"We are calling on the DOE and chancellor to provide a statement of support-- something I've had to beg them to do, and have gotten no response-- and resources to help with their funeral."