Congressman Hakeem Jeffries, the federal representative of New York's 8th Congressional District encompassing parts of Brooklyn and Queens, hosted a Facebook Live virtual discussion Tuesday night to talk about the filibuster.
The discussion also hosted special guest speaker Adam Jentleson, the author of Kill Switch: The Rise of the Modern Senate and the Crippling of American Democracy.
Jentleson explained a brief history of the filibuster and how it is misused and abused to stop bills that would have passed through majority votes.
"All of the major framers of the constitution stated explicitly that they believe majority rule was the fundamental principle of democracy and should be the decision point in the Senate," Jentleson said
Further, the filibuster that came into being during the mid 19th century was used by plantation and slave owners to stop the spread of abolition from progressing in the U.S.
This version only delayed bills that eventually passed through the majority vote.
The version we know now was strengthened during the Jim Crow era, which was used to block civil rights bills that would have passed into law decades before the 1960s.
"The origin of the filibuster was devised to maintain and sustain slavery and white supremacy," Jefferies said.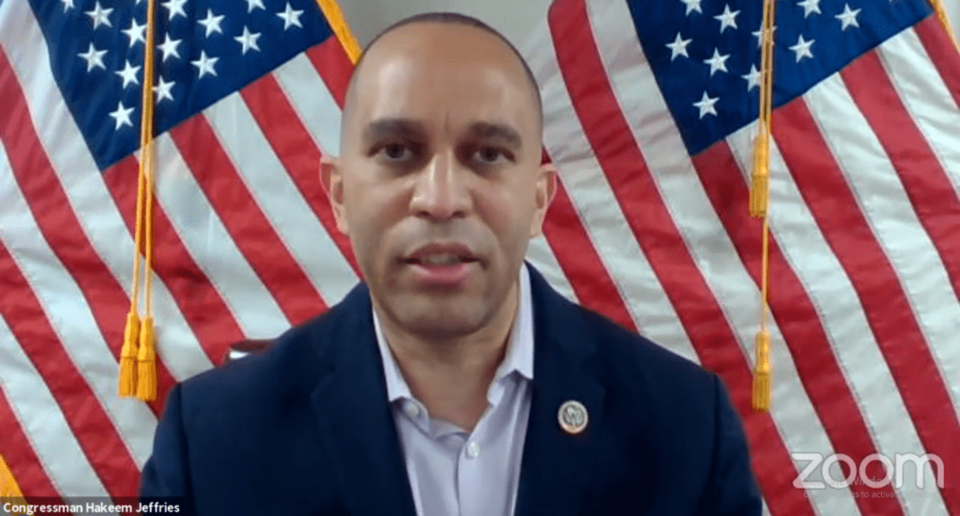 Both men agreed that the filibuster had caused a "gridlock" in Washington D.C.
They pointed to Obama's first two years as president as an example where he faced over 250 filibusters compared to the six that Lyndon Johnson had during his first year in office, showing how widely the filibuster is being abused.
After explaining the background to the filibuster, Jefferies and Jentleson both took questions from the audience.
Jentleson was asked if he was worried about the consequences of abolishing the filibuster. He responded that the matter must be taken seriously and that the filibuster had "tilted" our democracy toward the conservative side.
If abolished, it would allow progressives to accomplish much more in terms of passing critical bills and would allow both sides to finally have an even chance to pass bills like was intended, he said.
"By not getting rid of the filibuster now, democrats will fail to pass critically important things," Jentleson said.
People asked both men what constituents could do to support the abolishment of the filibuster. 
Both answered it was "critical" for constituents to call their representatives, their senators and policymakers to let them know abolishing the filibuster was important to them.
"One of the questions that we have to ask is, will the filibuster serve as an obstacle to progress as it relates to the things that the American people want to see done," Jefferies said.