On Nov. 15, Brooklyn Community Board 17 gathered for its monthly meeting at a large auditorium of SUNY Downstate Medical Center with members and residents from East Flatbush, Rugby, Farragut/Hyde Park, Remsen Village, Ditmas Village and Erasmus.
The topic that was most hotly debated was the construction of a new health care facility located at 3002 Farragut Road. The facility's developers applied for a waiver to build only five parking spots, which would be 40 spots less than the city's regulations require for that specific lot. The Land Use Committee was against this application for the waiver.
Community Board members voted on whether to oppose the Committee's recommendation or support it. All but two board members voted to support the Land Use Committee's recommendation to build all 45 spots.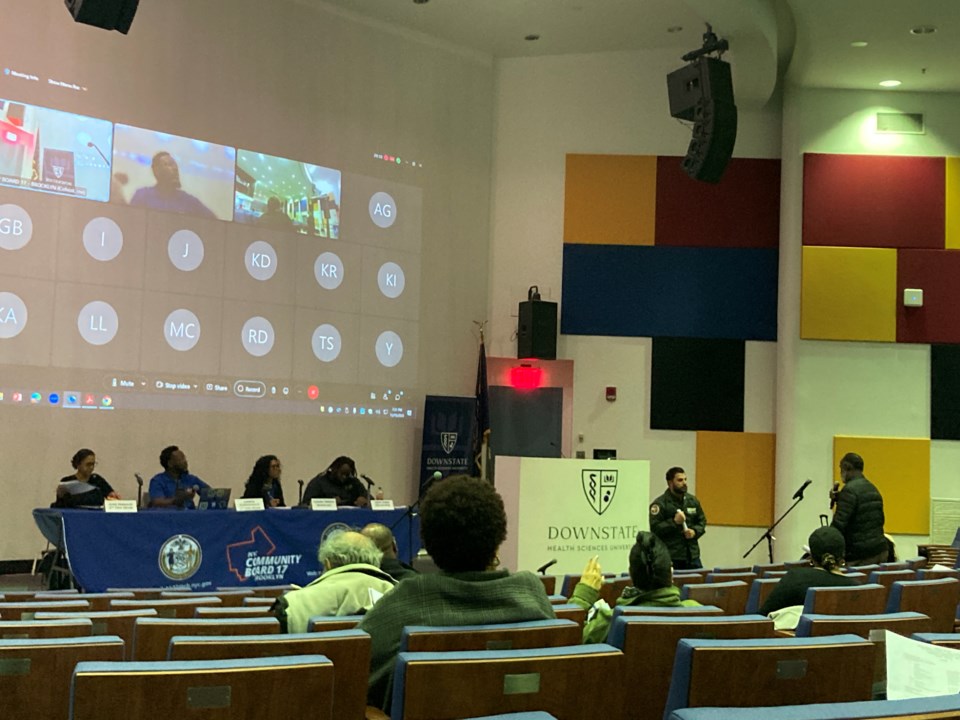 During the meeting, a representative from the New York City Department of Sanitation reminded board members that it is now mandatory for all Brooklyn residents to compost their yard waste. People who don't compost their yard waste will begin to receive fines from the city starting on Dec. 2. There will also be fines for not composting food waste, but those fines don't kick in until Spring 2025. Also, starting March 2024, all businesses in the city will need to use bins with secure lids instead of plastic bags on the curbs on trash day.
​​Next, Councilmember Farah Louis' representative, Daniel Heredia, encouraged people to send ideas to Louis for improvements of public spaces, like parks and schools, around Flatbush and East Flatbush. Louis represents District 45, which covers Flatbush, East Flatbush, Midwood, Marine Park, Flatlands and Kensington.
Allyson Martinez, a community board member, told Heredia she thinks some of the construction work in the district is performative. She also said her neighborhood needs a notification system that alerts residents to the construction projects happening near their homes.
"We really need the City Council to create a notification process, so the people of the community are not the last to know when the street is being opened up in front of their homes and not knowing why or what is happening," said Martinez.
Then, Assemblymember Monique Chandler-Waterman, who represents Assembly District 58, announced she has started hosting a monthly meeting that will take place every third Saturday of the month to update constituents on district happenings. Chandler-Waterman also announced that she is going to participate in the 14th Annual Stars of New York Dance competition, which takes place this evening.
"It's a great way to release stress in the arts. It's fun, it's going to be something different. [I] never did it before. I'm not a professional dancer, so I will try to not embarrass y'all too much. I've been practicing," said Chandler-Waterman.
The winner of the competition will receive $10,000, which will provide 10 children with scholarship awards.
Community Board 17 meetings are held on the third Wednesday of each month.