Former WBNA player Niesha Butler returned to her home court of Brooklyn on Saturday afternoon for the grand opening of S.T.E.A.M. Champs, a STEM Education center in Downtown Brooklyn. The center will offer training programs for kids ages 6 and up in coding, robotics, game development, and app development.
Saturday's grand opening event featured preliminary training courses and activities for kids. Butler was joined by her family and friends for the celebratory ribbon cutting.
"When I was growing up, you either had to hustle, or you had to play sports to get out," said Butler, who was born in Brooklyn and raised between New York City and Aruba. In High School, Butler became New York City's all-time leading High School basketball scorer. She went on to play in the WNBA as a member of the New York Liberty team. She was then a sports reporter for CBS radio before going into software engineering.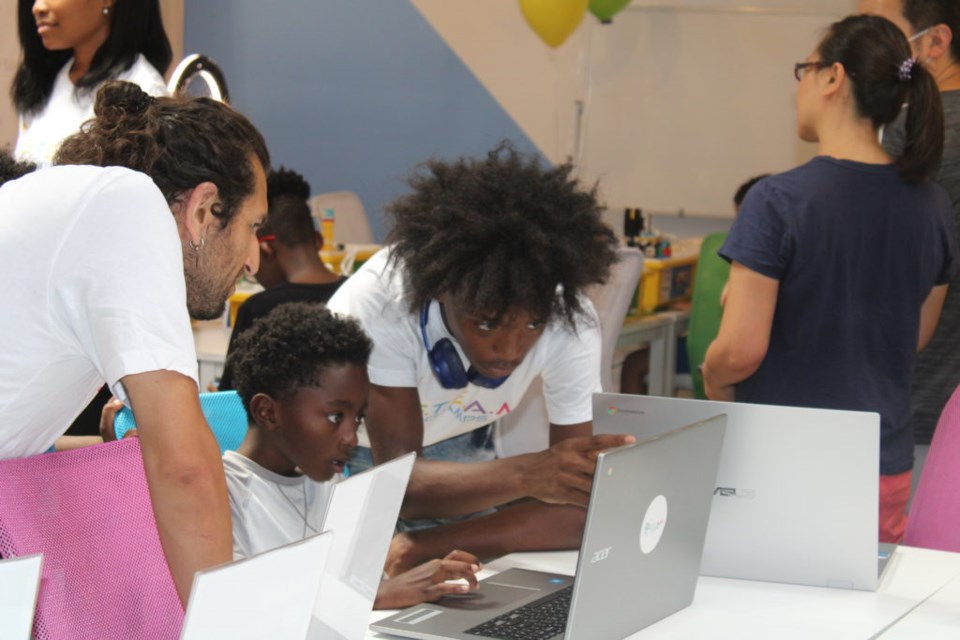 Butler's new center is part of her mission to make STEM Education more accessible to children of color in the United States. "America as a whole, we're actually far behind the curve as far as technology," said Butler. "I felt like I was one of these kids, so let's bring it [STEM] to them."
S.T.E.A.M. (Which stands for Science, Technology, Engineering, Arts, and Mathematics) Champs began with Butler teaching coding and robotics to her friend's children for free. She was then inspired to create a nonprofit when she realized the representational impact she could have as a Black woman in STEM.
The center's curriculum will use sports and arts themes to help capture kid's interest. Participants will be awarded with medals, ribbons, jerseys, and varsity jackets for completing different levels of the training. "We have a set curriculum that I built that we use sports names, artists names, we use a bunch of stuff to get them involved," said Butler, who plans to partner with local schools, basketball teams, and community centers.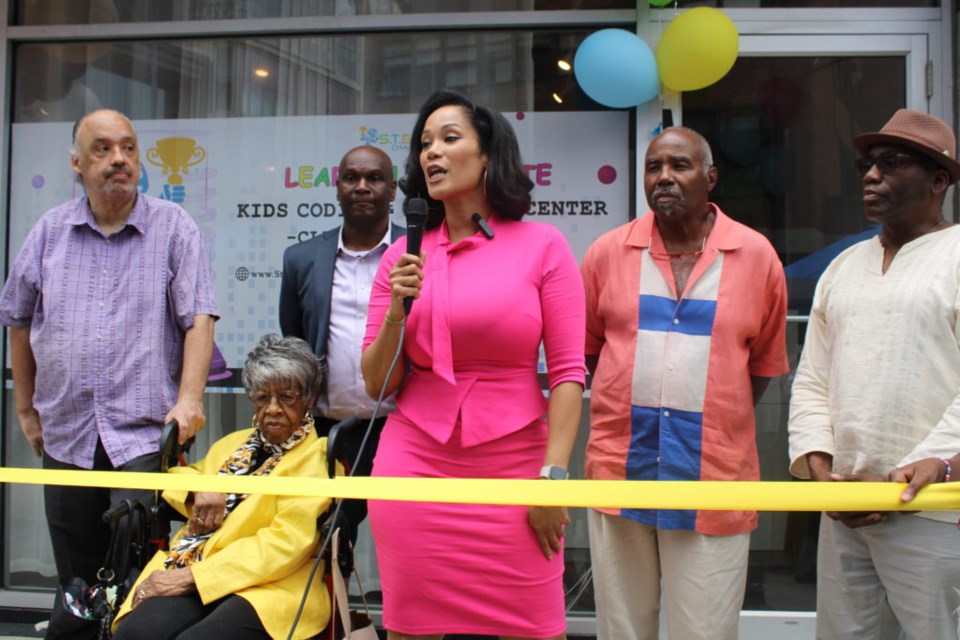 At Saturday's grand opening, Butler emphasized the importance of STEM as a career path that can provide upward mobility, as opposed to flashier paths like professional sports.
"Under 1% of kids actually go pro, or even get a college scholarship after playing basketball," said Butler. "But if you look around Brooklyn, you see a lot of basketball courts, but we rarely see quality STEM education, and that's what we're doing here."
The opening of the S.T.E.A.M. Champs center was especially emotional for Butler, who recently lost her mother, and said dedicated the center to her honor.
"This means a lot, not only for me personally but all the people are looking at me and in my community."